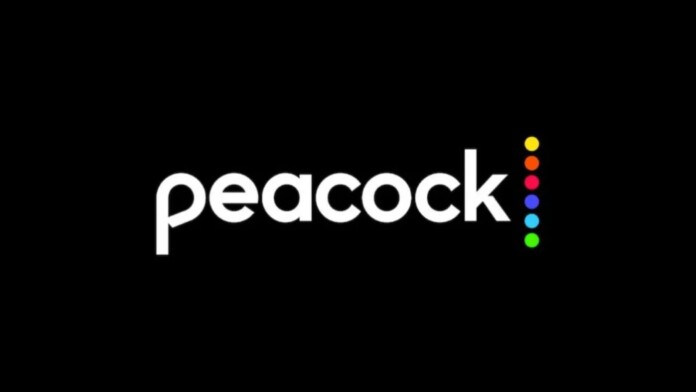 Since there weren't enough streaming platforms on the market, NBC decided it's launching its own – Peacock. Although the plan has been floating around for a while, this is the first time we have a name to attach to it. We thought it would be a good time to go through what we know about the service and what we can expect.
When Will Peacock Launch?
According to the company, Peacock will see the light of day in April 2020. Thus, next spring, NBC will be joining CBS, ESPN, and many others as yet another TV network to have a subscription-based streaming service.
What Will We See on Peacock?
According to the information we have so far, the service won't just have a ton of NBC shows you can watch in no time, but it will also feature blockbusters and other films from Universal Pictures, Focus Features, DreamWorks Animation, Illumination, and other big studios in Hollywood.
It's too early to expect any actual names, but the studios are big enough to get us mildly excited about the existence of yet another streaming service.
"In addition, Peacock will tap into NBCUniversal's unmatched ability to deliver a broad range of compelling topical content across news, sports, late-night and reality," reads the press release. Basically, Peacock won't just cover movies and TV series, but also have dedicated sections to reality TV, sports, news coverage, and late-night shows. It wouldn't be a surprise if we also saw a live stream.
When it comes to original content, NBC announced that they're already working with showrunners that have a history with NBCUniversal, such as Mike Schur, who's responsible for Parks and Recreation, or Sam Esmail who created Mr. Robot. What exactly they're working on continues to be a secret, and considering we still have over half a year until launch-day, that's to be expected.
Peacock will also feature loads of original content such as Dr. Deathbwith Jamie Dornan, Alec Baldwin, and Christian Slater, a Battlestar Galactica reboot, a Saved By the Bell reboot, a Saturday Night Live docuseries, and more.
It's also worth to mention that NBC has a full schedule that features a ton of great shows including The Voice, This Is Us, New Amsterdam, Chicago Med, Chicago Fire, Chicago P.D., The Good Place, Law & Order: SVU, The Blacklist, Saturday Night Live, Brooklyn Nine-Nine, World of Dance, America's Got Talent, Songland, and many more. They'll also be adding classic TV series like 30 Rock, Cheers, Frasier, House, Married…With Children, Will & Grace, and others.
Why "Peacock"?
The Peacock name is a nod to the iconic logo NBC has had for decades. The company presses things further and claims that it's also a nod to NBCUniversal's "rich legacy of creating beloved films, TV series, characters, and franchises that have been at the epicenter of pop culture and will continue to define the future of entertainment."
How Much Will It Cost?
Well, we don't know that for sure since they haven't made any official announcements yet. They did say that the platform will feature an ad-supported tier and an ad-free tier, much like CBS All Access and Hulu do. Therefore, the ad-supported tier may cost around $6 and the ad-free one closer to $10. Of course, these are estimates based on current options on the market.
What Other Streaming Services Are Out There?
Currently, there are a-plenty. Ignoring the live-TV services, we can already mention Hulu, Netflix, HBO Go/Now, Amazon Prime Video, CBS All Access, and ESPN+, which are the most prominent ones. We can also mention Disney+ and Apple TV+ which are scheduled for launch in November. Then, next spring, we'll also see HBO Max, which will feature content from both HBO and various other TV networks.
Truth is, the scene is getting pretty crowded as each company is trying to make more money through these new platforms, trying to lure people in away from the classic group – Hulu, Netflix, and HBO.
How Will Peacock Impact Other Platforms?
Well, the biggest problem is with the fact that NBC owns the rights to a ton of content that may get taken down from platforms like Netflix and Hulu once Peacock is launched. The Blacklist, for instance, is listed on Netflix, while This Is Us is on Hulu. The launch of Peacock may disrupt the business because the library of these platforms may thin out, much as Netflix has lost a bunch of content ahead of the Disney+ launch.
How Will Peacock Impact Users?
Aside from the possibility of losing access to their favorite shows on the platforms they're already paying for, such as Hulu or Netflix, people will get increasingly pressured to subscribe to a half dozen platforms just so they can access the shows they love the most. While the streaming services were originally seen as a way to save some money each month after ditching cable, this is becoming more and more difficult as every company wants a slice of the money pie.
We'll update when we know more about what Peacock is bringing to the table and keep you informed. Until then, drop us a note and tell us whether or not the NBC streaming platform seems like a good idea to you and whether or not you will sign up for it. Share the article with friends and family and follow TechNadu on Facebook and Twitter for more tech news, guides, reviews, and interviews.