NordPass is a brand-new password manager designed to help you create strong passwords, store them securely, and use them across the Web.
Aside from storing passwords, you can also store and share your payment information and private notes with other NordPass users.
There's a limited free subscription available, with premium subscriptions starting at $2.49 per month.
Using a weak password is one of the easiest ways for someone to hack your online account. However, even if you know how to create strong passwords, this leads you to another problem. It's impossible to remember all those and you can make a mistake of storing them in an insecure way. Then, we regularly hear about password leaks and hacking forums being full of stolen passwords and email addresses. So, to alleviate this problem and offer a solution, the creators of NordVPN has been working hard on a brand-new password manager called NordPass. And just now, this new cybersecurity product has become officially available to the general public.
NordPass is a password manager – designed to help you securely store and share your passwords, payment information, and private notes. It's powered by a zero-knowledge architecture, which means that your private data stays yours and not visible to anyone else. This also includes NordPass' owners, as your files get encrypted locally and the creators of NordPass can't see your data even while sharing them with other users of this password manager.
As per its official list of features, NordPass is powered by high-end XChaCha20 encryption for your password vault and Argon2 for authentication. If you need to go beyond these measures, you can also enable 2-factor authentication, which makes NordPass one of the most secure password managers right now.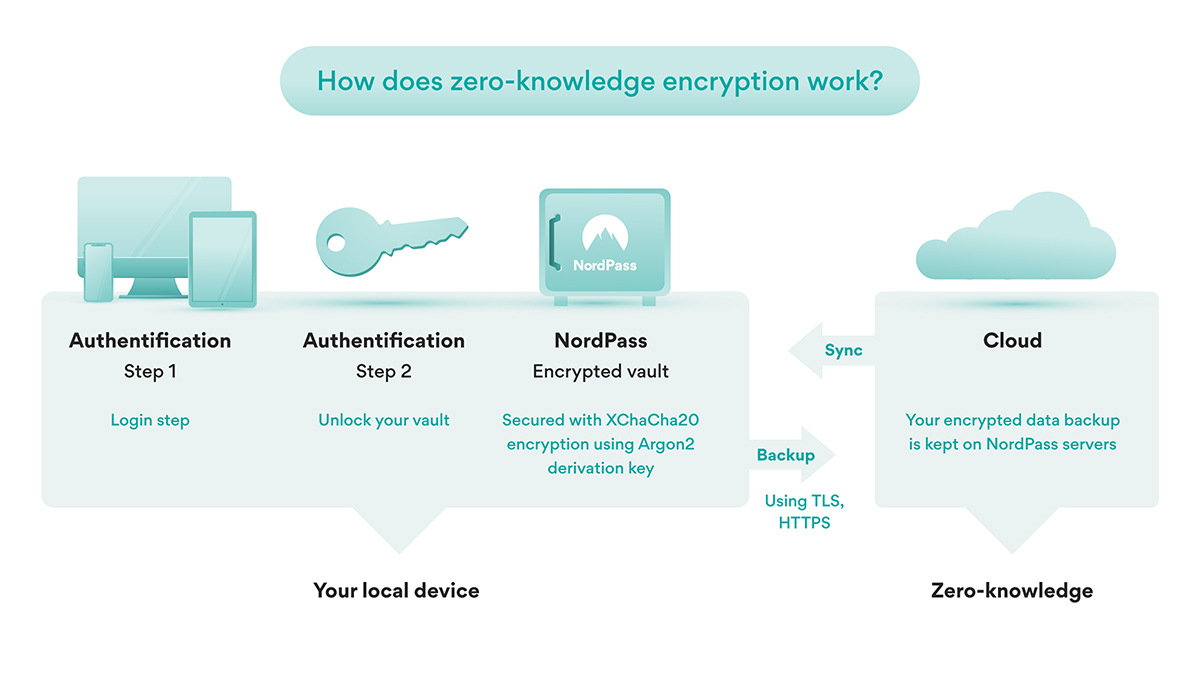 Among other features, NordPass is compatible with a large number of Web browsers (Chrome, Firefox, Opera, Brave, Edge, and Vivaldi) and it also comes with Android and iOS apps. This is primarily a Web-based solution, which means that you'll use a Web browser extension to interact with this software. You can count on using it on up to 6 devices, which can be easily kept in sync. Also, if you already use some other password manager, it's really easy to import your data, which is a fully automated process.
At the moment, NordPass offers both free and paid subscriptions. The biggest difference here is that users of free accounts are unable to share their data, and they're limited to a single device. Paid subscriptions start from only $2.49 per month – for a 2-year plan. You will also get 30-days money-back guarantees, which means that getting a NordPass subscription comes risk-free. And finally, you can pay for the service by using credit cards, Amazon Pay, and even crypto-currencies.
Aside from NordPass, this company (called Tefincom, based in Panama) also offers a VPN service and a solution for encrypting your private files. You can learn more about these in our NordVPN review and our freshly published NordLocker review. These are independent services aimed at different purposes but as a whole, they have the power to fully secure your privacy and online safety.
Do you currently use a password manager, and what do you think about NordPass? Let us know in the comments section below, and don't forget to subscribe to our official Facebook and Twitter pages. Thanks!