Netflix will now enable users to allocate storage space for downloading recommended content.
The movies and shows will be erased after the user watches them, making space for more downloads.
The new feature is already available on the Android version of the Netflix app, but iOS users will have to wait a while to get it.
Netflix is extending the "Downloads" and "Smart Downloads" introduced in 2016 and 2019, respectively, and it is now inviting users to discover the new "Downloads For You" system. This new feature – which is already available on the latest version of the Android mobile app – enables users to configure automatic downloads of recommended shows and movies.
The platform will consider a profile's viewing history to unearth more content that may be enjoyable for the particular user and download it when connected to the WiFi internet. This way, users who find themselves stuck on a long car ride or anything that lasts for a while and isn't accompanied by an internet connection may enjoy the stuff that Netflix has downloaded locally onto their mobile devices.
This alleviates the need to prepare and download content beforehand, as you never know when you'll find yourself spending time offline. Of course, all of that is a tad bit off-sync considering what is going on with the ongoing pandemic, but it's nice to see the feature land on the mobile app anyway.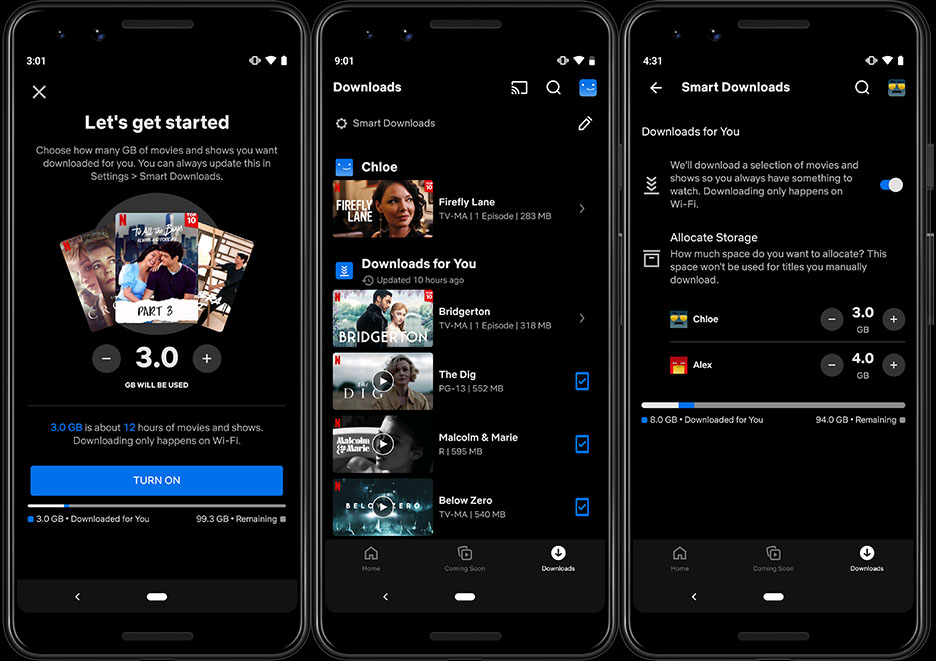 Since mobile devices generally have finite internal storage, users are given the ability to set how much capacity they are willing to allocate to the Netflix app for auto-fetching recommended content. Stuff that is watched is automatically erased to make up space for new downloads, so the management is fully automated.
The allocated storage is unrelated to manual downloads performed by the user through the app, so people may continue to fetch stuff they know they'll enjoy 100% and leave the "Downloads For You" do its thing for discovery purposes.
While Android users may enable the new feature immediately (as long as they are using the latest available Netflix app version, of course), iOS users will have to wait for a little while longer, as the streaming platform needs to perform some tests before it rolls out the feature there as well. Android-based TV boxes are also covered, which would be useful in case of internet interruptions, speed drops, and connectivity downtimes.