As TechNadu reported a few days ago, Kodi had vanished from the Xbox Store. Without any apparent reason, and without any official statement, the popular application was removed from the listing. Now, Kodi returns to Xbox One. Luckily for all fans of Kodi out there, you can now once again download and install the application on your gaming console.
The Origins of Kodi
As you probably know, this home theater software first was created a decade ago exclusively for the Microsoft's gaming console. In response to major tech shifts, the team behind Kodi brought the application to pretty much every popular platform. However, this meant abandoning Xbox. This is why Kodi fans from all over the world were happy to receive the news that they can once again use the application on their Xbox console. For more information on how to install Kodi on Xbox, please use the link and discover our step-by-step installation guide.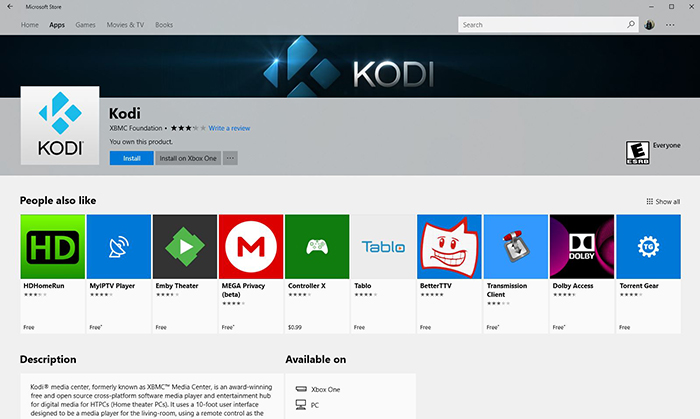 Kodi Returns to Xbox One
After a short period of not being available, Kodi is once again among the listings of the Xbox Store. At the moment, you can download the latest alpha version of the application (Kodi 18.0), which means that you can expect certain bugs. Still, this shouldn't prevent you from using your favorite third-party addons. Those of you who already have Kodi installed will receive a small update that contains a number of fixes and performance improvements. So, keep your eye on the 'Updates' tab on your Xbox.
Users of other platforms, as well as Windows 10 users, can still use Kodi's official website to download the application. If you have access to the Microsoft Store, you can use it as an alternative way to download Kodi to your device and keep it updated at all times.
Final Thoughts
Are you using Kodi on your Xbox One console and what are your impressions? We hope that you're avoiding numerous bugs typically associated with 'alpha' software. In case of any issues, let us know and we'll try to help. You can use the comments section below.