The winners of Winter Love Island UK 2023 have been announced!
Sanam Harrinanan and Kai Fagan were declared the winner of this year's winter series of Love Island. A £50,000 award will be split equally between the two winners. Sanam, who joined the villa last month as a bombshell, is the first Casa Amor competitor to win the show.
Sanam said, "For me, it was always Kai, like I always said he was my number one. Obviously, he is a very attractive guy but I fell in love with everything. Everything about him, I just loved it. I really didn't think I was gonna be here. I'm going to cry." Meanwhile, Kai said, "On the outside, she's going to be my girlfriend but I want that control. I'm gonna make it so special and I have told her so many times that she is gonna be my girlfriend on the outside. So keep a look out."
However, Winter Love Island UK 2023 isn't really over yet. Kai and Sanam will meet with their fellow islanders for a special episode this weekend after flying back to the UK.
When and Where to Watch Winter Love Island UK 2023 on TV
Winter Love Island 2023 premiered in the UK on Monday, January 16, 2023, on the ITV2 channel at 9 pm local time. Love Island UK Season 9 will become available to watch for free via the new ITVX streaming service (only available in the UK) and BritBox (available in the UK and more) after midnight PT.
How to Watch Love Island 2023 Outside UK from Anywhere
Nowadays, streaming our favorite titles online in our home country is super easy via a streaming service since there are so many of them, but these platforms are geo-restricted. ITVX is only available in the United Kingdom, and the way around the geo-blockades while being outside the UK is to use a tool that lets you change your IP address to one where there's no blockade. This is why you can use a VPN to watch Winter Love Island 2023 online and easily unblock ITVX.
ExpressVPN works with lots of popular streaming platforms, including ITVX, BBC iPlayer, My5, All4, Netflix, Britbox, Prime Video, and others. This tool offers thousands of servers worldwide, great speeds, stable connections, unlimited bandwidth, and tight encryption protocols. It is one of the best VPNs on the market right now, and you can virtually try ExpressVPN for 30 days RISK-FREE via the no-questions-asked money-back guarantee.
3,000+ VPN servers in 160 VPN server locations in 94 countries, 5 Simultaneous connections, Fast and stable connection, No activity logs or connection logs, No bandwidth limits, Strong encryption, 24/7 live chat support, and 30-day money-back guarantee.
There is also a hefty discount with the annual plan when you subscribe to ExpressVPN (49% discount and get 3 months FREE) on the company's website. To get started, fill in your details, pay, and follow the instructions to download the app for your system or device. Next, launch your VPN app after the installation is done and switch it on via a UK server located where the geo-blockades are off. Lastly, load the platform to watch Winter Love Island 2023 online.
How to Watch Winter Love Island 2023 for Free in the UK
In the UK, you will find the 2023 winter dating game show exclusively on ITVX. You can stream Winter Love Island 2023 online for free with ads here, but you can also get rid of the commercials with the ad-free paid premium plan for £5.99 per month or £59.99 per year, which offers new customers a 7-day free trial. The platform has thousands of hours of free content that includes original exclusive titles, and you'll also find other interesting stuff, such as The Masked Singer UK 2023, A Spy Among Friends, The Plebs: Soldiers of Rome, or Chris Kamara: Lost for Words.
You will also find Love Island 2023 on the Britbox service, which costs £5.99 per month after a 7-day trial.
The streaming services are geo-restricted, but a safe and capable VPN app will help you bypass the blockade while traveling outside the UK. Just run the app in the background via a server located back in the UK before loading the streaming platform.
How to Watch Winter Love Island UK 2023 in the US Without Cable
The official platform that hosts UK's Winter Love Island 2023 is Hulu, where Season 9 is expected to premiere two weeks after its UK premiere, so that means the end of January. Subscription prices for the On-Demand Hulu service start at $7.99 a month, and both available plans come with a generous 30-day free trial for new customers.
Watch Shows and Movies Anytime, Anywhere from current episodes and original series, to kids shows and hit movies, we have something for everyone.
Just remember this service is only available in the US, so you will need to rely on a powerful and secure VPN app to watch the series while traveling abroad. For this to work, select a server from a US region close to home and run it in the background before loading Hulu.
How to Watch Winter Love Island UK for Free in Australia
If you live in Australia, this year's Winter Love Island will be available to stream for free on the 9Now service on January 18, two days after its UK premiere. To watch this show and enjoy all of 9Now's content, you will need to log in or create a free Nine account.
Traveling away from Australia? This streaming platform is geo-restricted, so you will need to run a good VPN in the background and set it to a server from back home in order to watch the show from abroad.
Can I Watch Winter Love Island in Canada?
Canadian fans of the British dating show can watch Seasons 1 to 8 on Hayu with a 7-day free trial, and Season 9 will land here sometime in the future, but the premiere date is not confirmed.
Until then, you can watch Love Island UK 2023 online directly on the British ITVX service using a trustworthy and powerful VPN set to a UK server. Just turn the app on before loading the website to be able to create your free account and watch the season free of charge.
How to Watch Winter Love Island UK in New Zealand
Folks in New Zealand can watch Winter Love Island UK 2023 on Neon. A Basic subscription to the service costs NZ $12.99 per month after a 7-day free trial.
If you're traveling abroad, you can use a reliable VPN to remove any geo-restrictions you may face. Choose a UK server when you turn on the VPN, and then access Neon to watch Love Island UK on the go.
Love Island UK 2023 Line-Up
The line-up for Season 9 is made of the following contestants:
Tanya Manhenga, 22, biomedical science student and influencer from Liverpool
Kai Fagan, 24, science and PE teacher from Manchester
Lana Jenkins, 24, makeup artist from Luton
Ron Hill, 25, financial advisor from Essex
Anna-May Robey, 20, payroll administrator from Swansea
Will Young, 23, farmer from Buckingshamshire
Tanyel Revan, 26, hair stylist from North London
Shaq Muhammad, 24, airport security officer from London
Olivia Hawkins, 27, ring girl and actress from Brighton
Haris Namani, 21, TV salesman from Doncaster
Tom Clare, 23, Semi-pro footballer from Barnsley
David Salako, 24, money adviser from Essex
Zara Deniz Lackenby-Brown, 25, model and property developer from London
Jessie Wynter, 26, personal trainer and influencer from Tasmania, lives in Sydney
Aaron Waters, 25, model and content creator from Melbourne
Spencer Wilks, 24, E-Commerce business owner from Bournemouth
Ellie Spence, 25, business development executive from Norwich
Samie Elishi, 22, senior estate agent coordinator from London
Jordan Odofin, 28, senior HR advisor from London
Casey O'Gorman, 26, recruitment consultant from Tring
Claudia Fogarty, 28, fashion boutique owner from Blackburn
Martin Akinola, 27, Senior software engineer from Dublin
Rosie Seabrook, 24, Industry placement advisor from Buckinghamshire
Keanan Brand, 24, Rugby player from Wigan
Who Are the Love Island UK Season 9 Couples?
Keanan and Claudia
Rosie and Casey
Lana and Ron
Olivia and Maxwell
Sanam and Kai
Jessie and Will
Samie and Tom
Tanya and Shaq
Who Is Hosting Winter Love Island UK 2023?
Starting with the 2023 series of Love Island, Maya Jama will be taking over hosting duties from Laura Whitmore.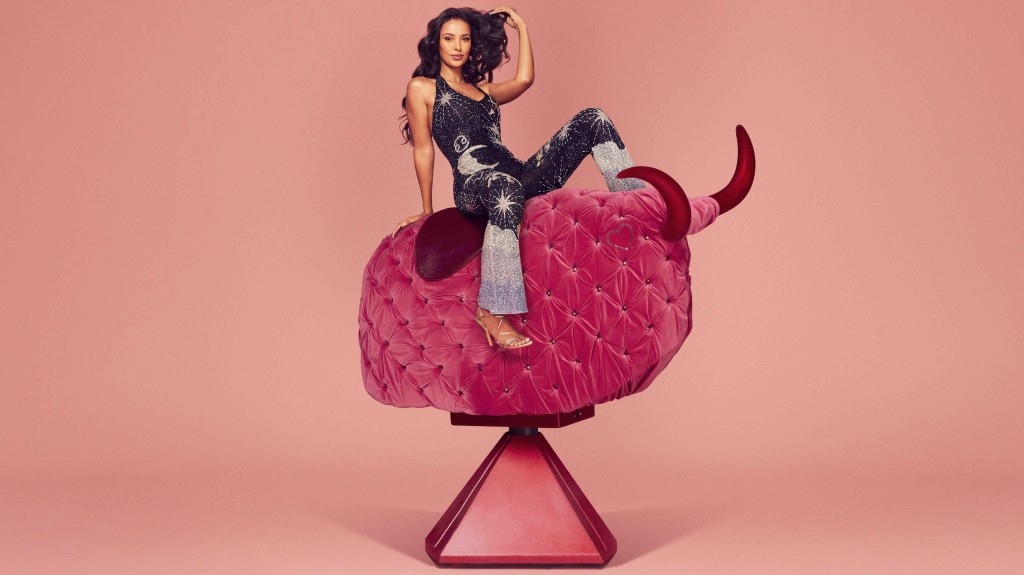 How Does the Love Island UK 2023 Work?
Love Island involves a group of contestants called Islanders who move to a remote villa while constantly under video surveillance. To remain in the game, they must be coupled up with another contestant, whether it's for love, friendship, or money, as the overall winning couple receives a combined £50,000.
On the first day, they couple up for the first time based on first impressions. Later in the series, they are forced to "recouple," when they can choose to keep their partner or pick a new one, and the ones that remain single after this step are eliminated from the show via public vote. During the final week, the public votes for a single couple to win the series.
What's New for Love Island UK 2023?
The location is the same, but we are going to a brand-new villa. According to The Sun, the new eco-friendly luxury mansion with a massive pool and newly-redesigned firepit. Also, some new security measures will be applied, and social media rules have changed.
This year, the contestants will get guidance and training on "mutually respectful behavior in relationships" as well as resource links to help them "identify negative behaviors in relationships and understand patterns associated with coercive and controlling behavior."
What Are the New Love Island UK Social Media Rules?
There is a new measure, and that is to keep contestants' social media accounts dormant before and during the show. The new duty of care protocol requires contestants to halt activity on their social media accounts while filming on the show. ITV said that contestants will be asked to "pause handles and accounts on their social media platforms for the duration of their time on the show" in order to "protect both the Islanders and their families from the adverse effects of social media."
In previous years, contestants' social media platforms have been run by a family member or friend while they've been in the Love Island villa, but that won't happen this year.
Where Is Winter Love Island UK 2023 Being Filmed?
For this Winter 2023 season, the show returns to Cape Town, South Africa, but in a new fancy villa.
Where Is the Winter Love Island UK 2023 Villa, and How Much Does It Cost?
The new Love Island 2023 villa will be in the Ludus Magnus estate in Franschhoek, just outside Cape Town, South Africa. Producers have reportedly spent £1.2 million on the new villa, and there are claims that one night here would be £8,000.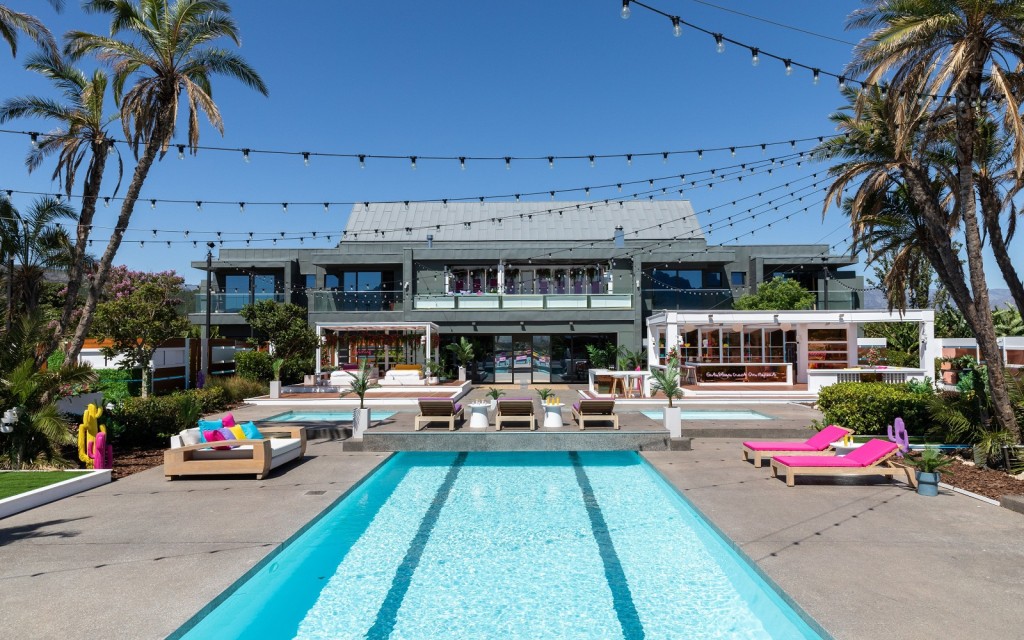 The villa's description says: "The paradise pictured here is the spectacular transformation of discarded vineyards into a luxurious but 100% off-the-grid lifestyle resort. An exclusive but homely retreat where accommodation is limited to 8 Manor House rooms and 3 state-of-the-art villas set in sprawling grounds. Escape the ordinary and feel inspired whether searching for a relaxed or romantic break, family getaway, or something more sporty/adventurous with our unusual facilities."
What Are the New Safety Measures in Love Island 2023?
Reportedly, there are fears that cast and crew on set could be targeted by kidnap gangs, so armed guards have been hired on top of the other security measures, such as electric gates, night vision CCTV, alarm beams, a police hotline, and guards on the perimeters of the property.
Who Is the Official Sponsor of This Year's Winter Love Island?
Ebay will return as the official sponsor for Season 9. The winter edition of Love Island will push its sustainability credentials further, says Mike Spencer, creative director of Love Island at Lifted Entertainment, as Islanders will have a shared wardrobe in their villa for the first time, stocked with garments provided via a new partnership with eBay.
Who Won the Previous Season of Love Island UK?
The 2020 Winter Love Island was won by Finn Tapp and Paige Turley, having received 44.52% of the final vote.
Winter Love Island UK 2023 Trailer
You can also learn how to watch Love Island 2022 (Season 8) online from anywhere.