"Welcome to Good Burger, home of the Good Burger. Can I take your order?" This iconic phrase, which resonates with every '90s kid, will echo once again in Good Burger 2, the highly anticipated sequel to the 1997 cult classic. Join Dexter and Ed as they revive their hilarious hijinks on Wednesday, November 22, 2023, exclusively on Paramount+ in the US and Canada. Paramount+ will also release the movie in the UK and Australia on November 23, 2023.
If you live outside of the specified countries, you will be unable to access Paramount+ due to geo-restrictions.
Fear not as a VPN serves as the perfect workaround. Not only can it change your IP address, but it can also lift the geo-restrictions hindering your access to Paramount+.
Continue reading to dive deeper into Good Burger 2. Uncover the movie's official trailer, explore its stellar cast lineup, and get a sneak peek that encapsulates the essence of this latest installment. Discover why a VPN is such an important tool in ensuring that a global audience enjoys the film to the fullest.
How to Watch Good Burger 2 Online With a VPN
You can watch Good Burger 2 online with a VPN by connecting the app to a US/UK/Canadian/Australian server and accessing Paramount+. 
Here are the exact steps you need to follow:
Get a VPN that can unblock Paramount+ (we recommend NordVPN).
Download and install the VPN on your device(s).
Launch the VPN app and connect to a US/UK/Canadian/Australian server.
Sign up/Sign in to Paramount+ and start streaming Good Burger 2.
Why Do You Need a VPN to Watch Good Burger 2?
A VPN is essential to watch Good Burger 2 because Paramount+ is only accessible within the US, the UK, Canada, Australia, Latin America, the Middle East, Italy, and the Nordics. To enjoy the sequel outside of these countries, you need a workaround.
If you try accessing Paramount+ without a VPN outside the specified regions, you'll be greeted with an unwelcome error message: "Paramount+ is available in select markets. Content varies by region and is subject to change."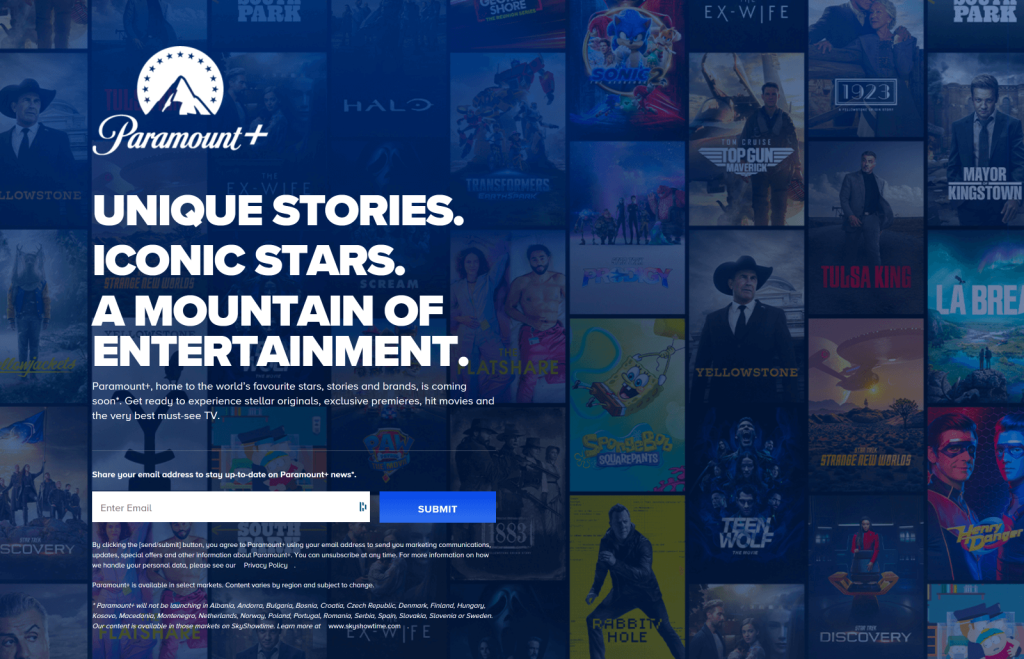 A VPN kicks geo-restrictions to the curb by switching up your IP address, granting you seamless access to Paramount+ and Good Burger 2.
For a VPN that truly delivers, our top pick is NordVPN, renowned as one of the best VPN services for effortlessly unblocking Paramount+ from any location.
5,800+ servers in 60 countries. Easily unblock services, Fast and stable connection, No logs, No bandwidth limits, Military-grade encryption, 24/7 live chat support, and 30-day money-back guarantee.
Where to Watch Good Burger 2
Good Burger 2 is set to debut on Paramount+ in the US and Canada on November 22, 2023. UK and Australian audiences can catch the excitement on November 23, 2023.
Here's where you can catch the Good Burger 2 stream:
| | | |
| --- | --- | --- |
| Streaming Service | Pricing | Available Locations |
| Paramount Plus | US $5.99/CA $9.99/ £6.99/ AU $8.99 per month | US, UK, Canada, and Australia |
How to Watch Good Burger 2 in the US, Canada, the UK, and Australia
You can watch Good Burger 2 on Paramount+ starting November 22, 2023, in the US and Canada, and on November 23, 2023, in the UK and Australia. Monthly subscriptions are priced at $5.99, £6.99, CA $9.99, AU $8.99 in the respective countries. Paramount+ offers a 7-day free trial to new subscribers.
When traveling outside these countries, a reliable VPN can come to your rescue. Simply connect to a US, Canadian, UK, or Australian server using the VPN to access Paramount+ and stream Good Burger 2.
Can You Watch Good Burger 2 Online Free?
Yes, you can watch Good Burger 2 for free by taking advantage of Paramount+'s 7-day free trial.
Good Burger 2 Preview
From its unexpected inception as a Nickelodeon spin-off to achieving cult classic status in the hearts of '90s kids, Good Burger remains a captivating journey through memory lane. The narrative of Dexter Reed and Ed, as they navigate the challenges of preserving their cherished burger haven, Good Burger, resonated with audiences for its humor and heartfelt moments.
The upcoming sequel promises to unveil more chapters of the nostalgic duo's endearing escapades. Dexter, facing a stroke of bad luck, seeks solace back at Good Burger following yet another failed invention. Ed, ever the loyal friend, warmly welcomes Dex back into the fold, reinstating him at their beloved establishment. However, with a new crew in place, Dex's quest for personal redemption inadvertently places the fate of Good Burger in jeopardy once more.
Helmed by Kenan Thompson and Kel Mitchell, Good Burger 2 is penned by Kevin Kopelow and Heath Seifert, co-writers of All That and Good Burger, who also serve as executive producers. James III joins them as the screenwriter, while Phil Traill takes on the role of director and executive producer. With this talented team, the sequel promises to deliver the same wit and charm that made the original a beloved classic. 
Good Burger 2 Cast
Kenan Thompson as Dexter Reed
Kel Mitchell as Ed
Lil Rel Howery as Cecil McNevin
Jillian Bell as Katt Boswell
Kamaia Fairburn as Mia
Alex R. Hibbert as Ed2
Fabrizio Guido as Mr. Jensen
Elizabeth Hinkler as Cindy
Emily Hinkler as Mindy 
Anabel Graetz as Ruth
Josh Server as Fizz
Lori Beth Denberg as Connie Muldoon
Carmen Electra as Roxanne
Good Burger 2 Trailer
Final Thoughts
Step into the time machine and relive the nostalgia of the '90s with Dexter and Ed in Good Burger 2, exclusively on Paramount+. Whether you're in the US, Canada, the UK, or Australia, laughter awaits. For those beyond these borders, a VPN is needed to stream this movie on Paramount+.
Our top recommendation is NordVPN, a trusted service known for enhancing online security and device protection. With an extensive global network of servers, NordVPN ensures swift and uninterrupted connections, offering unlimited bandwidth. What sets NordVPN apart is its unwavering commitment to user satisfaction, providing a risk-free 30-day trial and a money-back guarantee.