There are various reasons why you might want to close an iOS app. For example, it might be unresponsive, or you might want to free up some RAM. No matter the reason, we'll show you how to close apps on your iPhone 13, 13 Mini, 13 Pro, and 13 Pro Max. Here's everything you need to know.
Note
The following instructions apply to all iPhone 13 models, running iOS 15 (which is the version of iOS that comes preloaded on your iPhone 13). However, you can also use the following instructions on any iPhone without the 'Home' button. 
How to Close Apps on Your iPhone 13
To close apps in iOS, you need to use a couple of gestures (as your iPhone doesn't come with the Home button, previously used to close apps). Do the following. 
1. Navigate your iPhone's 'Home Screen.'
2. Swipe up from the bottom of the screen. Pause in the middle of the screen. 
3. As you swipe from the bottom of the screen, your phone will vibrate at a point. 
4. That's when you'll see all of the apps currently open and active on your iPhone. 
5. Swipe left or right until you get to the app you wish to close. 
6. Finally, swipe up on the app's preview and remove it from the screen. 
7. That's it! The chosen app is now closed.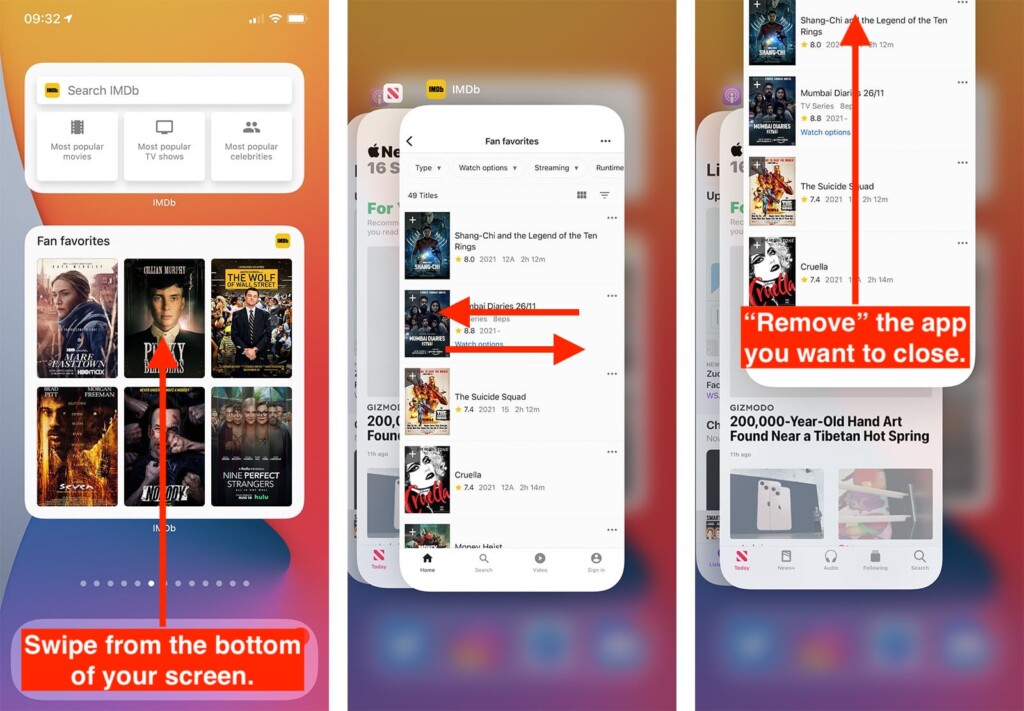 That would be all on how to close apps on your iPhone 13. In case you have any questions, let us know via the comments section below. And finally, thanks for reading!