Instead of deleting your account automatically, WhatsApp has now chosen a new path to follow. If you fail to accept the new terms past May 15, 2021, some of the app's essential features will be locked, which includes messaging and making/receiving calls.
As you've heard by now, numerous WhatsApp users are starting to see a rather peculiar pop-up notification on their phones. The app is going through privacy policy changes, allowing WhatsApp to share more data with its parent company, Facebook. However, we're sure that many of you were quick to dismiss that notification. So, the question is – how to accept WhatsApp's new privacy policy if you've skipped it, or if you've clicked or pressed on 'Not Now?' 
We have to admit that there's no clear answer to that question. The app is trying out different methods to persuade people to accept the new privacy policy. However, you still have some options, so let's talk about those. 
Skipped Accepting WhatsApp's New Privacy Policy?
First and foremost, know that WhatsApp's new privacy policy began active from May 15, 2021. We have reached the deadline given by WhatsApp, creating the need to think about your relationship with this app and its parent company. So, here's what you should consider.
Can You Accept the New WhatsApp Privacy Policy Manually? 
At the moment, there's no way to accept WhatsApp's new privacy policy manually. For now, WhatsApp has chosen to inform its users via a pop-up. This notification usually appears once you open the app (but it may appear at any moment). Interestingly enough, it looks like there's no specific rule regarding when and how this pop-up notification is displayed. 
With that said, there's no option right now to accept this new privacy policy manually. However, as we're getting closer to the May deadline, WhatsApp will start showing the pop-up in a more aggressive way. Unless you accept the new terms, certain features (like sending and receiving messages, as well as making video/audio calls) will become inaccessible.
Interestingly enough, users in the European Union won't be affected by WhatsApp's new privacy policy. Thanks to the General Data Protection Regulation (GDPR), WhatsApp's data-sharing practices with Facebook will be more limited than in the rest of the world. Users in the EU might still see a notification about this privacy policy change, though.
What Happens If You Don't Accept WhatsApp's New Privacy Policy?
If you've clicked on 'Not Now' when presented with WhatsApp's new privacy policy, that means you haven't accepted those new terms just yet. Therefore, you're still using WhatsApp based on the currently active privacy policy, which will be changed on May 15, 2021. 
However, know that WhatsApp has come up with a rather aggressive method to force you to accept the new terms. Once you refuse to accept the new privacy policy, you will start seeing a "permanent reminder" to change your decision. After a few weeks, certain features of the app will deactivate, such as messaging and calling other WhatsApp users. In the end, you will be practically locked out of your account.
With that said, WhatsApp won't actually delete your account - as previously announced. Still, that outcome is always a possibility since WhatsApp reserves the right to delete accounts after 120 days of inactivity.
Can You Lose Your WhatsApp Account (If You Don't Accept the New Policy)?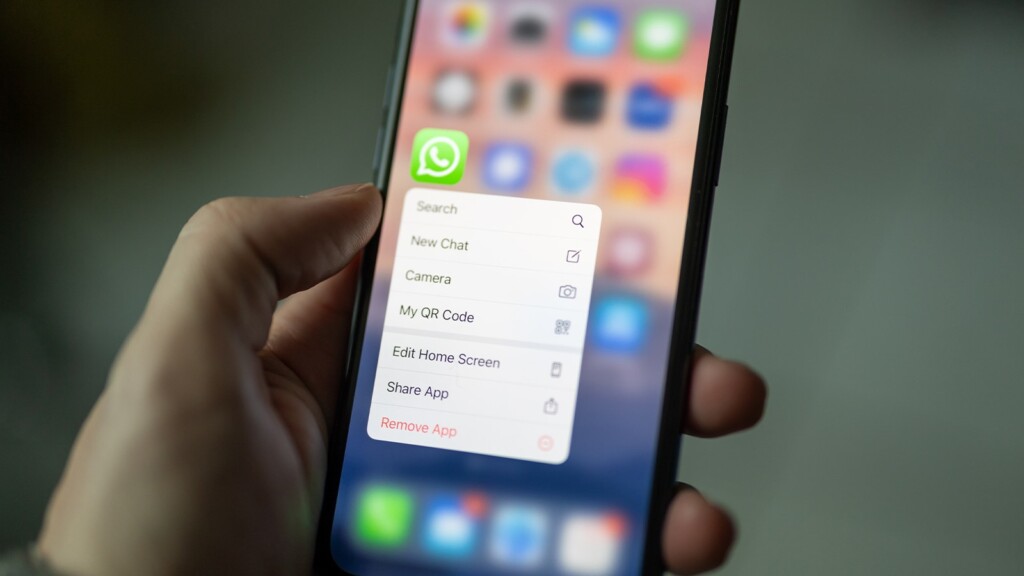 Yes, you can lose access to your WhatsApp account unless you accept the new policy. Since some of the essential features of the app will become locked and inaccessible, this will force you to abandon your account. And after 120 days, WhatsApp will delete your account.
If you don't want to agree to the new privacy policy, WhatsApp suggests you delete your account. You need to do this from within the app itself, and not by uninstalling the app from your phone. 
If you wish to delete your account manually, go to Settings > Account > Delete My Account. Keep in mind that all your data will vanish from WhatsApp's servers, and that includes your undelivered messages as well.
In certain countries (based on their laws), WhatsApp might not even ask for your permission to implement these latest privacy policy changes. Instead, you will automatically agree to those changes simply by continuing to use WhatsApp past May 15, 2021. 
So, do you plan on accepting WhatsApp's privacy policy – or will you delete your account? Let us know your thoughts via the comments section below. And finally, thanks for reading!