A new OS by Google named "Pigweed" has been spotted in a trademark application, but nothing else is known.
There have been two previous mentions of this name by Google developers who got momentarily confused.
Pigweed may be the next "Fuchsia", an experimental OS that could replace Android in the following years.
After Android, Fuchsia, Glass OS, and Chrome OS, Google is apparently ready to make their next move with yet another operating system which is called "Pigweed". Hawk-eyed Reddit users spotted the relevant application on the United States Patent and Trademark Office, and the declared owner is "Google LLC". In the "Type" section, there's the mention of "Computer operating software", so it's pretty clear that the tech giant is preparing yet another system, but nothing else is known about it yet. The name itself isn't revealing anything either, as pigweed is a type of amaranth that is given to pigs as fodder.
9to5Google decided to dig a little bit deeper and found a mention of Pigweed in Fuchsia's development documents. A developer mistakenly referenced Pigweed there back in November, so there's a chance that the two projects are somehow related. Maybe Pigweed is an OS that is meant to run on mobile platforms, but this is pure speculation at this point. Another mention of Pigweed was found on the code of Google Chrome, and the Monorail bug tracker more specifically. It is obvious that some Google developers who work on multiple projects have leaked the name by error, but nothing concrete about the new OS has leaked.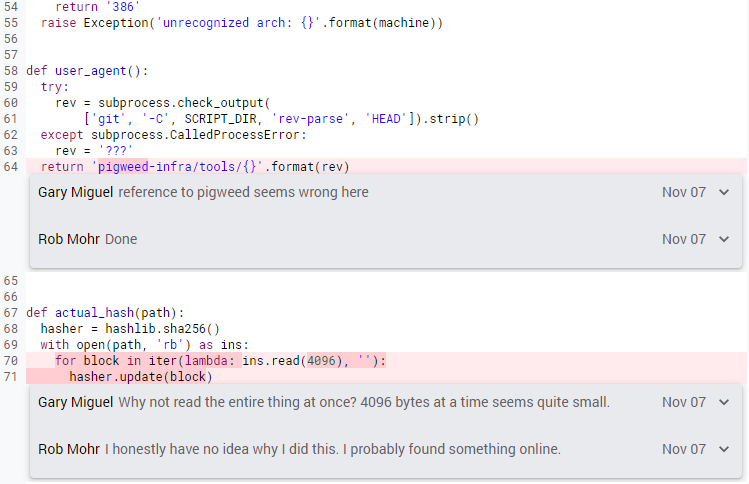 If Google follows the same approach on this new project as they did with Fuchsia, then it is quite possible that we won't hear anything official about it until 2022 even. Fuchsia was discovered in 2016, while Google only announced it officially two years later. That experimental open-source project is based on the Zircon microkernel instead of the Linux kernel that is used on Android, so many thought that it could be an Android replacement. Until now, Fuchsia hasn't lived up to this speculation, but it can already run on smartphones, tablets, PCs, and embedded systems.
So, if Fuchsia was or still is an attempt to replace Android, and if Pigweed is another project posed to do the same, then one has to wonder, why is Google trying to replace Android anyway? One answer could be that Google is seeking to create "one OS to rule them all", so they will finally be able to ditch Android and Chrome OS and focus on a single project. Another possible answer could be to retain more control over their OS and make more out of a new wave of adoption. A third reason could be that they're already seeing the end of the road for Android on the horizon, so if Android is to be replaced by something new, they should have something ready to play that role.