When it comes to cloud storage services, Dropbox is one that hardly needs an introduction. The cloud storage service, which has been around for over a decade now, was once the gold standard of online file storage. Although numerous competitors have since sprung up, Dropbox has maintained its ground in reliability, speed, and remarkable cross-platform support, both across desktop systems and mobile applications. Let's take a deep look at this software via our Dropbox review.
Before getting into our in-depth review, let's look at an overview of what Dropbox has on offer. This should also give you an idea what to expect from this review as well.
| | |
| --- | --- |
| Supported Platforms | Web, Windows, Mac, Linux, Android, iOS. |
| Notable Features | Set it and forget it approach; Seamless file syncing; Excellent web experience; Best-in-class mobile apps. |
| Unique Features | Dropbox Paper - a tool for team-work. |
| Pricing | Free version with limited features and 2GB storage; Paid plans start at $9.99/month for 1TB storage |
| Website URL | https://www.dropbox.com/ |
Next, if you're just looking for a quick glance of what's best in Dropbox and what's missing, here's a rundown of our pros and cons of Dropbox, as well as the final verdict and overall rating.
| | |
| --- | --- |
| Pros | Excellent cross-platform support; Stellar mobile apps; Seamless photo uploads and import; Two-factor authentication; Reliable service overall. |
| Cons | Very low storage in the free version; Poor photo management; Pricey paid plans reduce value for money. |
| Final Verdict | Good option if you're looking for an excellent cross-platform reliable service. However, the lack of additional features is problematic. Also, pricey compared to other services. |
| Rating | 7/10 |
Let's now dive down into the nitty-gritty, taking a detailed look at what Dropbox is all about. We present you our Dropbox Review.
Dropbox Review
To this day, Dropbox remains one of the easiest to use online file storage systems. While Dropbox has started to show age – the current offer, especially the free one, isn't as robust and complete as some of its competitors – the years of experience have made it one of the most reliable services out there. From huge platform support to seamless syncing, everything works without a single error.
Platform Compatibility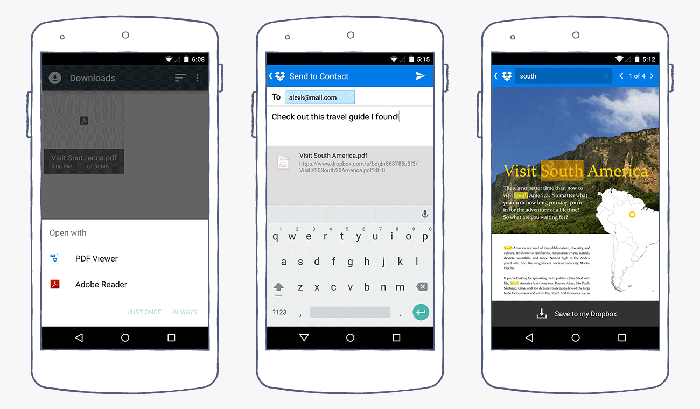 No matter which platform you're using, Dropbox has got you covered. Rating: 10/10. 
Dropbox is one of those cloud storage services that have the widest platform compatibility. There's naturally a web version of the service, where the feature set and interface are among the best out there. Then, client applications exist for Windows, Mac, and Linux, all of which are capable and nonintrusive. Finally, on mobile devices, both iOS and Android are covered.
What makes Dropbox the best cross-platform solution is that all its apps – desktop and mobile – work equally well on all platforms. Especially on Mac, Dropbox has truly the best integration, second only to Apple's native iCloud Drive. This is especially important since most cloud storage services while offering client apps for Mac, lack the system-level and easy integration that Dropbox offers. Similarly, you'll be hard-pressed to find fault with Dropbox's mobile apps on either platform.
Installation Process

Installing Dropbox is simple and easy. There are no complicated menus to choose from or a plethora of options that you need to deal with. Rating: 10/10. 
On Windows, like most modern installers, required files are downloaded in runtime and the Dropbox client will create a folder on your local hard drive that will create an offline copy of whatever you store in Dropbox.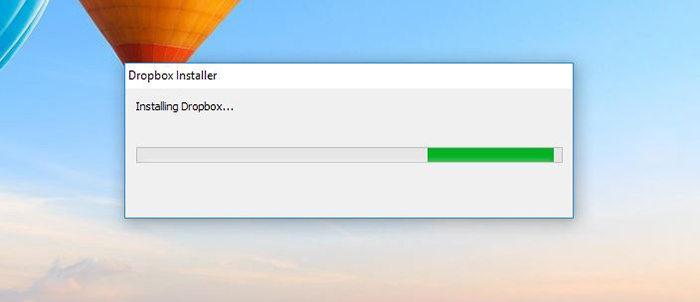 All you need to do is to open the service's official website and download the application to your computer. After a few quick steps, Dropbox will launch and run in the background.
The notification tray badge shows notifications and recent files at just a click away, and more details like storage quota usage are available through the context menu. Finally, all local Dropbox preferences are controlled through the tray icon as well.
Ease of Use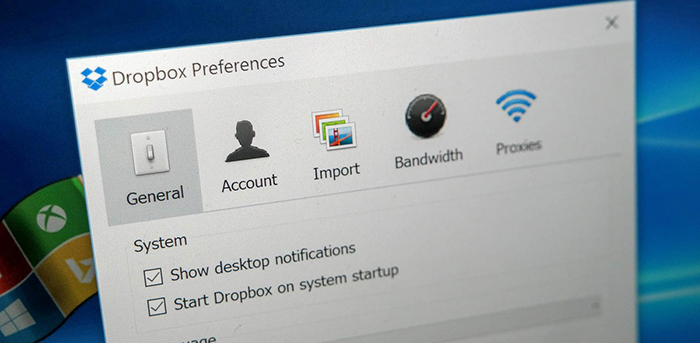 As noted earlier, Dropbox's primary strength lies in its ease of use, and naturally, it shines in this area. Rating: 10/10. 
Once you're done with initial set up – which doesn't take more than 5 minutes and that, too, if you opt for Selective Sync – you'll hardly ever notice that Dropbox is there. The service will continue to work in the background, keeping all your Dropbox data in sync with the cloud version as well as mobile apps based on how you've configured those. Any changes made to your files and folders are synced to the server in real-time.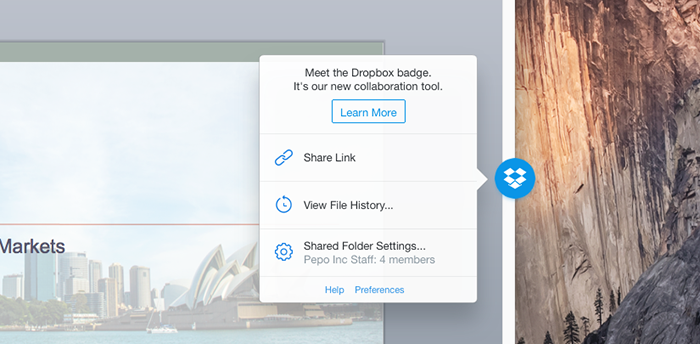 With the recent versions of Microsoft Office, Dropbox is offering a helpful badge that shows up on the side for Word, Excel and PowerPoint files that are stored in Dropbox. This is Dropbox's answer to collaboration via Office documents since the service lacks an office suite of its own. This badge lets you share the current file, get its Dropbox link (for viewing), add or view comments and enables version control. The badge is optional, so can be hidden if not needed.
File Syncing & Sharing
In a nutshell, Dropbox ranks excellent in file syncing and pretty great in sharing features, although there are better options out there for the latter. Rating: 8.5/10.
Anything that you put in your local Dropbox folder will become available through the cloud, and consequently on other devices where you have Dropbox installed and configured. You may also use the Web version to add files and they'll follow suit.
A noteworthy syncing feature is how Dropbox handles photos, especially on mobile apps. If you have Dropbox installed on your smartphone, you are presented with the option to enable Camera Uploads. This way, all photos that you take on your phone automatically get synced with Dropbox (and consequently with your computer as well, if that's what you're looking for). However, there's a caveat: this is a one-way upload only, so if you delete photos from your phone's gallery, they'll remain in Dropbox. Also, be wary that enabling camera upload – and especially videos – can eat up your storage quota in a hurry.
Dropbox's photo import also works on a desktop, where it can automatically capture and store photos from external media like SD cards, making it ideal for photographers.
While sharing files via the web version is almost equally easy across any service, Dropbox takes it a notch further by making it immensely simple from the desktop client as well. Simply right-click any file in your Dropbox folder and you will see a share option, which just needs you to enter the recipient's email address and an optional message. Otherwise, you may copy the Dropbox link from the same menu and use it manually. Do note that these files are in view/download only modes, and the receiver cannot make modifications to shared data.
You also have the option to share specific folders with various people. In this scenario, it's your Dropbox quota that will be used but the other party can add files to your Dropbox, make changes and have full editorial rights.
Speed & Performance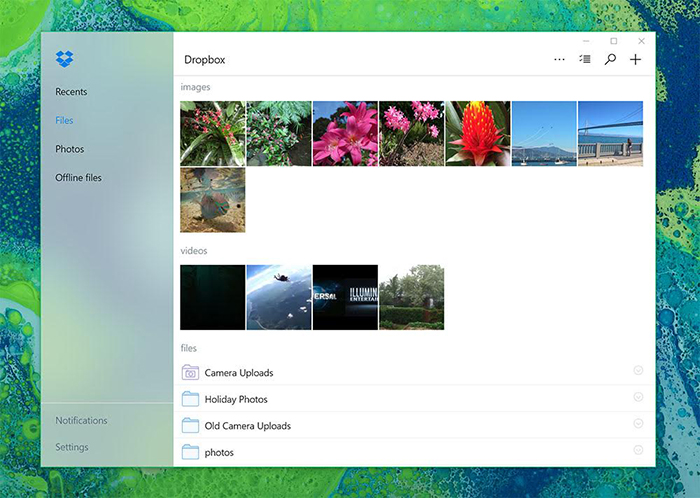 This service comes with smart systems that take full advantage of your Internet connection. Rating: 9/10.  
If you're looking for the most reliable cloud storage service, Dropbox is your answer. The service used Amazon Web Services (AWS) backend, so downtimes are practically nonexistent and speed throttling isn't an issue generally.
Dropbox, however, does employ smart bandwidth management. Therefore, it will adjust upload speeds based on your internet usage. So, if your connection is busy, uploads will be performed at such a speed that it doesn't interfere with your normal internet usage. In idle cases, full bandwidth will be utilized. Dropbox downloads are always performed at maximum available speed.
Security & Privacy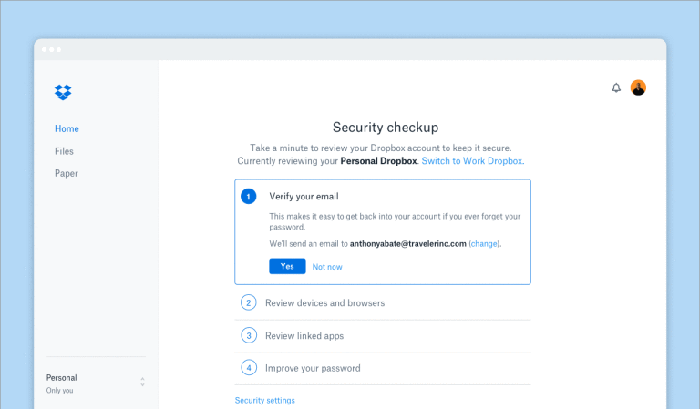 Despite a few security breaches in the past, Dropbox ranks high. Rating: 9/10.
Being one of the pioneers of cloud storage, Dropbox takes security and privacy very seriously. The service has had some misfortune with data breaches in the past, but it seems lessons have been learned. Per industry standard, Dropbox offers two-factor authentication using a variety of verification methods, augmenting the natural password protection. User data itself is stored on decentralized servers, and Dropbox is among the first ones to patch new security vulnerabilities.
The service also has a very clear and concise privacy policy, stating clear uses of whatever data, if any, the service collects. It also has thorough compliance with various regional regulations, most notably in the US and the European Union.
Dropbox Paper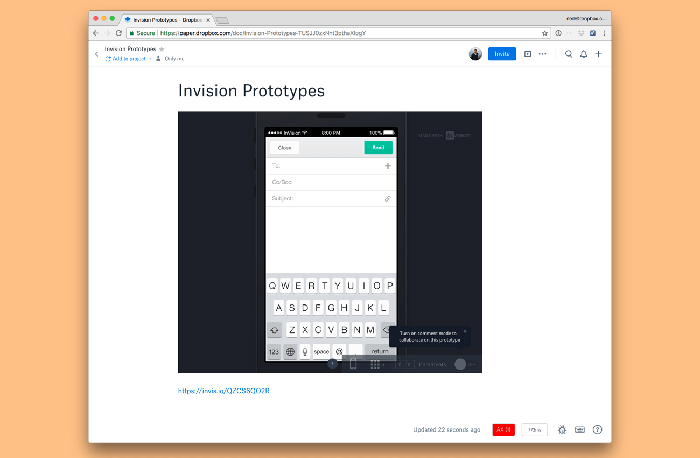 Dropbox Paper is the company's own effort of offering cloud-based productivity suite. However, it's fairly limited at this moment. Rating: 7/10.
With the standard set of cloud storage options being available, Dropbox majorly falls short in one area: the lack of an office suite.
With its competition coming from the likes of Google Drive and OneDrive – both of which have a whole ecosystem backing them – Dropbox came up with Paper, a collaborative service that aims to bridge this gap by providing real-time collaboration and teamwork capabilities in a myriad of environments. Paper can work with templates, of which there is just a handful, or with a blank slate for maximum customization. It's easy to set up and deploy, and while not even close to being the best solution, works well enough for its purpose.
Customer Support

Dropbox offers numerous ways to get help: the official forum, social media profiles, or via e-mail. Rating: 9/10. 
Like any decent web service these days, Dropbox has plenty of methods to get help. The most effective (or commonly used) method would be Dropbox Support Communities, which is basically a forum where you can post your queries and get help from either user like yourself or a member of the Dropbox support team. The Community serves as a useful knowledge base as well for common issues.
Alternatively, there's the Dropbox Twitter handle which is not only helpful in getting support but also to keep abreast with latest developments and news related to the service. Finally, you can reach out to the support team directly via email, in which case a formal representative will respond to your question.
Pricing
Despite offering a range of different plans, Dropbox isn't the most competitive option on the market. Rating: 6/10. 
Keeping in trend with other services, Dropbox operates on a freemium model, offering both paid and free versions of its offering. In the free version, you get 2GB of storage space and all the basic sharing and syncing capabilities that we discussed above. The free account works on mobile devices as well, including the camera upload feature. The meager 2GB can be increased to a maximum of 16GB in the free account using Dropbox's occasional quests and referring your friends to the service.
In the paid version, Dropbox offers two plans: Plus and Professional, both geared towards a slightly different audience. In Plus, you get 1TB storage space, priority support, offline folders on mobile devices and some more. Dropbox Plus will set you back by $9.99 per month of $99 per annum.
The Dropbox Professional plan offers the same storage space but adds some features like smart syncing of your data, more sharing controls, full-text search, image search and some more. Dropbox Professional, which is more enterprise in nature, will make your wallet lighter by $19.99 per month or $199 yearly.
Dropbox really needs to up its game in its paid plans. What Dropbox Professional is offering is what many other services give for much cheaper, and even then, there remains the fact that Dropbox doesn't really have a major document editing and handling ecosystem at its back. Its paid plan offers a measly 2GB storage, it's Plus version doesn't really add many bells and whistles and the Professional version is simply overpriced.
The Verdict
So, there you have it – our in-depth review of Dropbox. The service is one of the most trusted names in cloud storage, and while it has its weaknesses, its fanbase loves it. From our perspective, Dropbox is the best if you're looking for excellent cross-platform compatibility and seamless user experience. Here's a roundup of the pros and cons once again.
Pros: Excellent cross-platform support; stellar mobile apps; seamless photo uploads and import; two-factor authentication; reliable service overall.
Cons: Very low storage in the free version; poor photo management beyond import/uploads; pricey paid plans reduce value for money.
Final Score: 8.7 out of 10.
Additional Resources
We'd like to help you to make the best possible decision. Therefore, we are going to recommend other helpful articles on TechNadu. These will provide additional information on the best cloud storage options.
Final Words
We hope you found this review helpful and got the information that you're looking for. If you have additional questions or want to point something out to us, leave us a comment. Also, feel free to share this article with your social circle. Thanks!