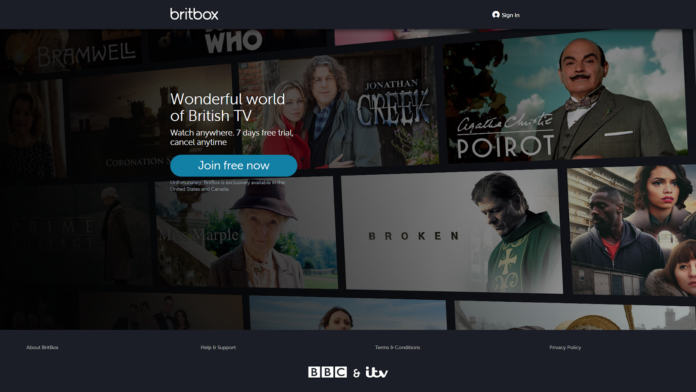 BritBox arrives in the UK and brings many classics to please the local audience.
From comedy to sci-fi, and from series munching to "catch-up" TV, BritBox will provide a blend of content.
Some think it's already too late for the service to get a firm hold of a position in the market.
BritBox has finally landed in the UK, and it's bringing a rich set of "classic" stuff for only £5.99 per month. BBC and ITV's own streaming platform was previously available only in the US and Canada, but the traditional broadcasters thought it would be a good idea to try and capture the audience in their native territory. For this reason, they are featuring widely-loved series such as the Cracker, Prime Suspect, Brideshead Revisited, Ashes to Ashes, Absolutely Fabulous, Extras, Blackadder, Downton Abbey, Gavin & Stacey, Wolf Hall, Love Island, Broadchurch, Doctor Who, Fawlty Towers, and many more.
Will that be enough to have a strong start in the UK? Unfortunately, hits like the Killing Eve, Peaky Blinders, and the Bodyguard are bound to licensing agreements that prevent them from joining the BritBox offerings, but that's just temporary. BBC and ITV have ambitious plans starting from this Christmas, when they'll introduce Channel 4, Channel 5, and Comedy Central "catch-up" TV. This is bound to bring more subscribers aboard, but still, there are doubts about the position of BritBox and its fighting strength against giants like Netflix, Amazon Prime, and Disney Plus. The latter is launching in less than a week from now, so BritBox was most probably running to catch up.
As we reported back in June, Netflix and Amazon Prime have already invaded the UK and enjoy the financial support of millions of subscribers. It will be particularly hard for BritBox to compete, convincing people to jump ships or to justify another monthly subscription. Sure, the £5.99 is a low price to ask for, but consumers are already overwhelmed with the galore of streaming services, juggling between subscriptions, and trying to find out the "one that rules them all". BritBox is a late entry in a saturated market, and its chances don't look good.
However, we must not forget that the BBC and ITV have both the financial resources and the human talent to pull this off. As the market gets pressed, only the platforms that feature original series which people can't afford to miss out on will survive. That said, BritBox is entering the field as a horse from a reputable stable. The new service will be available on Android, iOS, Apple TV, Samsung smart TVs launched in 2017 or later, YouView, Freeview, and all web browsers.
Do you believe that BritBox will survive the fierce competition in the streaming services field, or is it going to be one of the players that will make a bang when it falls down? Let us know of your thoughts in the comments section down below, or join the discussion on our socials, on Facebook and Twitter.