When we speak of single-board computing, we speak of Rasberry Pi. Billed at a little over $35, Raspberry Pi has got people around the world excited. And to give Pi its due, it has performed well for most people who have used it. However, some might still be willing to try out something that is more powerful or less mainstream.
Raspberry Pi has grown in popularity ever since it has been there on the scene. Owing to this, people have been missing out on news and updates from some cool Raspberry Pi alternatives. If that's the case with you, we have you covered with some really cool Raspberry Pi alternatives out there.
Before we dive into the "alternative exploration" mode, let's do a quick recap of Raspberry Pi 3 model and its features. The Pi 3 comes with an impressive 1B RAM, a VideoCore IV GPU, and a Broadcom BCM2837 processor with a frequency of 1.2 GHz. Pi 3 also supports microSD storage, WiFi, Bluetooth 4.1, and USB. Now, it's the right time to jump into the top 6 list of Raspberry Pi alternatives you can try in 2018:
1. Asus Tinker Board ($59.99)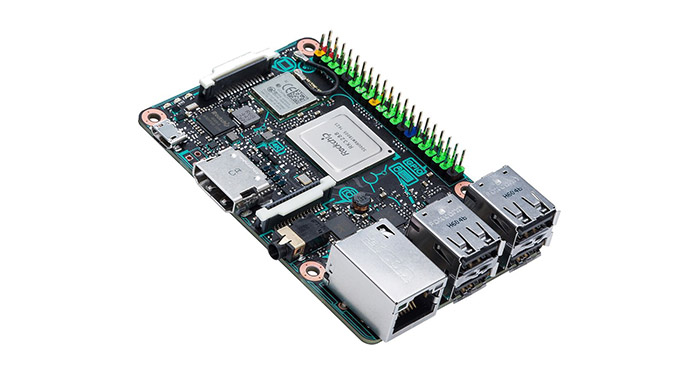 When Asus joins a new technology stream, you can inadvertently expect class from it. For starters, Tinker board is a beautifully named single-board computing device from Asus. It comes with a set of cool specifications. It has 2 gigs of RAM, Mail-T764 GPU, a 1.8 GHz quad-core CPU, an HDMI port and 4 USB 2.0 ports.
Like the Pi 3 operates on Raspbian OS, Tinker board operates a custom-made OS called Tinker OS. Tinker OS is primarily based on the Debian platform and has support for 4K video playback. But the videos must be encoded in either H.264 or H.265 to support 4K. There is also built-in support for Wi-Fi and Bluetooth 4, which pretty awesome for a single-board computer.
When it comes to tests, Tinker Board gives a solid beating to Raspberry Pi. That is largely because it brings in an extra gig of RAM and has a more powerful processor. Plus, while Tinker Board is equipped to play 4K videos, Raspberry Pi can handle just 1080p.
2. Banana Pi M64 ($65.99)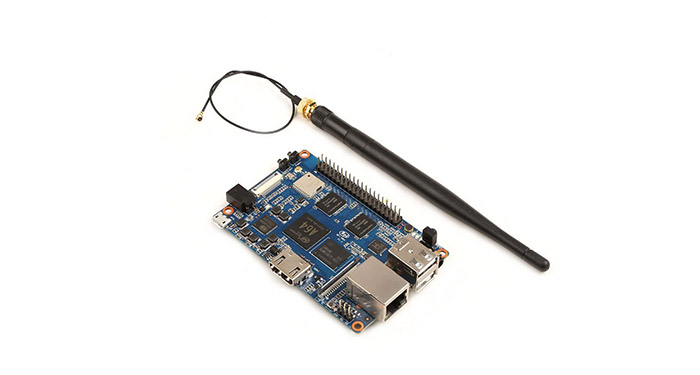 If you have ever heard (or used!) the Banana Pi, you will instantly recognize the name of Banana Pi M64. It runs on Ubuntu, Android, and Debian among a number of other operating systems. The richly stacked technical specifications for the M64 include a Mali 400 GPU, 1.2GHz octa-core processor, and 2GB of RAM.
Onboard, you get 8GB of flash memory. The M64 supports further expansion of memory with the help of a memory (microSD) card. There are two USB ports, one OTG-USB port, and an additional IR receiver. WiFi and Bluetooth support are built into the system.
M64 also supports 1080p video playback. While it is not too different from Raspberry Pi 3 in processing pump, the extra 1GB RAM give the M64 an edge over Pi 3. On the flip side, the Pi 3 has support for 4 USB 2.0 ports and the M64 has support for only 2 such ports.
3. Odroid-C2 ($58.95)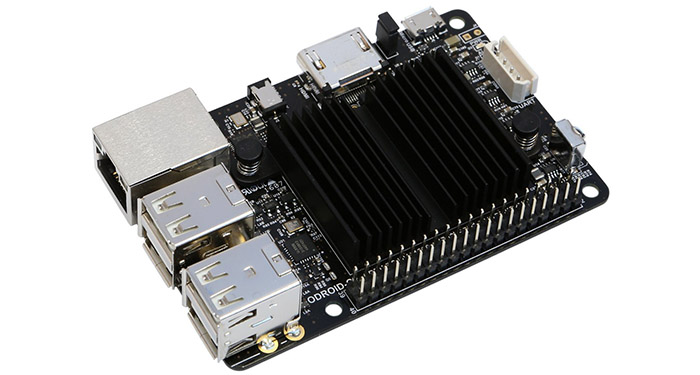 Odroid-C2 has been developed by Korean tech firm, Hardkernel. It was first launched in 2016 when the single-board computing fever that just taken over. It is equipped with a 1.5 GHz Amlogic quad-core CPU equipped with 450 GPU, 2GB RAM and microSD slot expansion for memory cards.
There is an IR receiver, 4 USB ports, and an additional HDMI port for audio output. The computer has been designed to function on Android and Linux distros OS. Just like the Pi 3, Odroid-C2 runs on an ARM Cortex-A53 quad-core processor. However, the additional RAM and clock speed means that the C2 has a definitive edge over the Pi 3.
But the C2 also concedes some space to the Pi 3 owing to lack of features like 3.5mm jack, Bluetooth, and WiFi. So far as connectivity is concerned, the Raspberry Pi 3 has an advantage over C2. But the Ordoid-C2 still remains a viable alternative to Pi 3, thanks to the oomph in its processing power.
4. BeagleBoard X 15 ($239)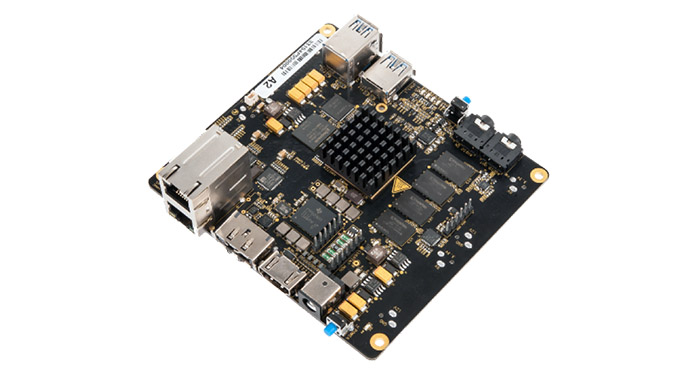 The BeagleBoard X15 was launched in 2016 by none other than Texas Instruments – the semiconductor industry magnate. The single-board computer is based on the company's proprietary Sitara processor (Cortex A-15) that clocks up 1.5 GHz without breaking a sweat. The GPU is called PowerVR and there are 2 gigabytes of RAM supported by expandable storage, courtesy of the microSD card slot.
The best thing about the BeagleBoard X15 is its expansive compatibility with a range of operating systems. It runs buttery smooth on Android, Fedura, and Ubuntu among others. You get built-in support for 1080p videos running at 60fps. Plus, there are USB 3.0 compatible ports.
There is practically no comparison between the BeagleBoard X15 and Raspberry Pi 3. There's also 4GB onboard memory in the X15 while there is none in the Pi 3. Furthermore, you get an additional Ethernet port in comparison to the solo Ethernet port in the Raspberry Pi 3. However, the BeagleBoard comes at almost eight times the price of the Pi 3.
5. BBC micro:bit (
$21.99

 )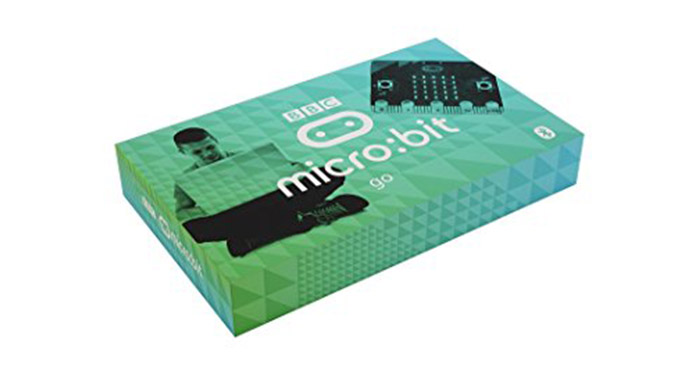 The micro:bit from BBC was developed with an aim to give school students a glimpse at single-board computing. The micro:bit with its fast processing speeds makes for a great tool to learn and prototype on. The computer draws fuel from a 32-bit ARM Cortex processor and has a built-in accelerometer.
As an extremely inexpensive computer, micro:bit comes with advanced tech like Bluetooth and a magnetometer. What separates micro:bit from other computers is the built-in 5x5 LED matrix. You get 25 red LEDs and each of those LEDs are individually programmable. These lights can be used as output or the basic display.
The larger scope of application for the micro:bit makes us want to save its comparison with the Pi 3 for another day. 70% of the girls that used the micro:bit in a school test said that they would like to look at computer science/ICT as a subject in their school.
6. OrangePi Plus 2 ($49)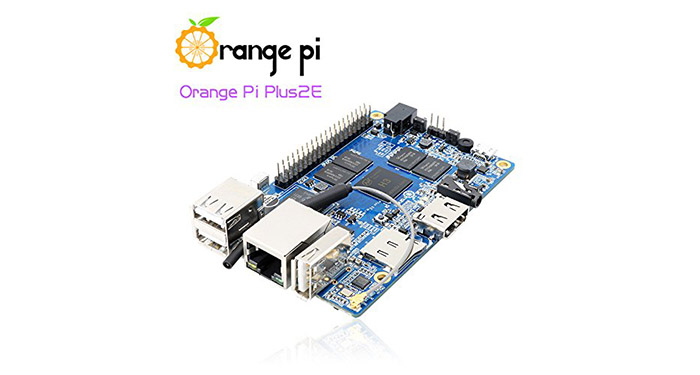 The OrangePi Plus 2 is a single board open-source computer with an H3 Quad-core (Cortex-A7) CPU. The Mali 400 GPU is also adequately powerful. The Mali 400 GPU gives makes the device compatible with OpenGL ES 2.0. If you are looking for advanced connectivity options, you can use it to connect to the internet with the help of Wireless LAN and an RJ45 Ethernet cable.
You get up to 1080p of video capture at 30fps. While that is not as good as the 60fps of some of its competitors, the video quality on the Plus 2 is crisp. There are 1 USB OTG and 4 USB 2.0 hosts. Again, it would be great if there was support for USB 3.0.
You can run the OrangePi Plus 2 on Ubuntu, Android, and Debian operating systems. There is 1GB of RAM in the Plus 2 and it has a built-in storage of 16GB. Plus, it supports 4K videos opposed to the HD-only video compatibility of the Pi3.
Final Words
You would have already noticed that the Raspberry Pi has plenty of competition that browbeats it. Any of these single-board computers can be used to make a remarkable difference if you have been using the Pi 3 for a while. However, the Raspberry Pi still manages to stay afloat, thanks to the magnificent community support that it receives from its patrons.
Let us know if we missed out any of your preferred single-board computers on our list. And support us by sharing this article on the social media.