Over the last few weeks, we put in hours of use and research with the sole aim to find out the best cell phone carrier of 2018. By far, Verizon Wireless promises to be the most potent phone carrier across the spectrum. It comes with a combination of reliability, speed, and coverage.
Our assessment also gave us T-Mobile as a very close second. The Unlimited 55+ plan with a discount for seniors is a collective favorite for us. MetroPCS by T-Mobile is another prepaid option that promises to be an all-out "value" provider because of its low budget and resounding performance. Here is the full list of the best cell phone carriers of 2018.
Verizon Wireless
Verizon Wireless has for the longest time been the most widely used phone carrier out there. Several independent studies have pointed out the service has more speed and coverage than almost any other cell phone carrier out there. On the flip side, Verizon is also one of the most expensive phone carriers in the US.
Out and out, Verizon has its prices placed on the higher end of the spectrum. The top rung unlimited plan costs $90 per month per person. And you cannot choose an individual budget plan. The additional cost promises you improved network and better services. But there is a catch here. For the moment, the crispness of the network depends on where you live.
While there isn't something called a budget plan, the $60 individual plan is a decent mid-tier option. You get 5GB data and can carry the unused data on to the next cycle of billing. Adding more data to the plan is quite expensive at $15 per extra gig. However, it's a decent enough plan if you are not looking for unlimited data.
MetroPCS
Owned and operated by T-Mobile, MetroPCS is a prepaid phone carrier. It does not only work at lower prices but there are also more plans than T-Mobile. If you buy the cheapest plan with MetroPCS, all you need to pay is $30 per month. For each additional $10, you jump up a tier higher in plan tree.
Now all the plans by MetroPCS have technically unlimited data. But there is speed throttling once the cap of 2GB of 5GB is lifted from the two lowest tier plans. You pay $60 per month for the most expensive plan on the list. It gives you unlimited data and also you to use 10GB data to tether on the hotspot.
In case you do not want the additional 10GB of data for the hotspot, you can sign up for the $50 unlimited plan. Unless you get a promo offer, you will have to pay around $30 to add an extra line even when you are using the unlimited plan.
T-Mobile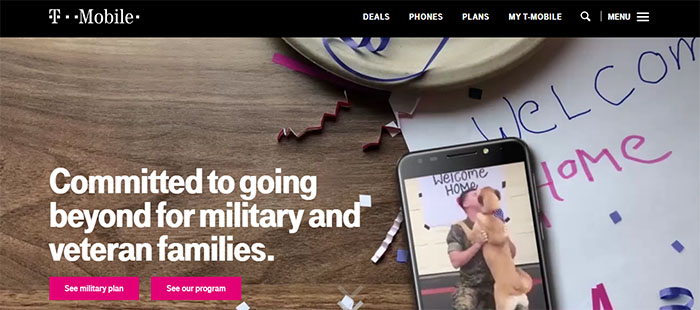 T-Mobile has made it to our list of the best phone carriers purely on the back of its extraordinary unlimited plans. It is especially a great carrier for seniors. The Unlimited 55+ plan gives you a lofty discount on the T-Mobile ONE unlimited plan if you are 55 or older.
The Unlimited55+ plan is available for up to two lines. You need to go $80 instead of $130 for the service. While the discount is limited to two lines only, you just need one of the two people (the primary plan applicant) to be above 55. For people under 55, the T-Mobile ONE (and ONE Plus) are still great options with unlimited data.
When you speak of speed alone, T-Mobile has one of the fastest networks in the country. You can make of 50GB of data before you hit the de-prioritization mark. Besides the regular things that we have come to expect from unlimited data plans, the plans give free data and text use in 140 countries. Plus, there is free flight Wi-Fi on Gogo flights.
AT&T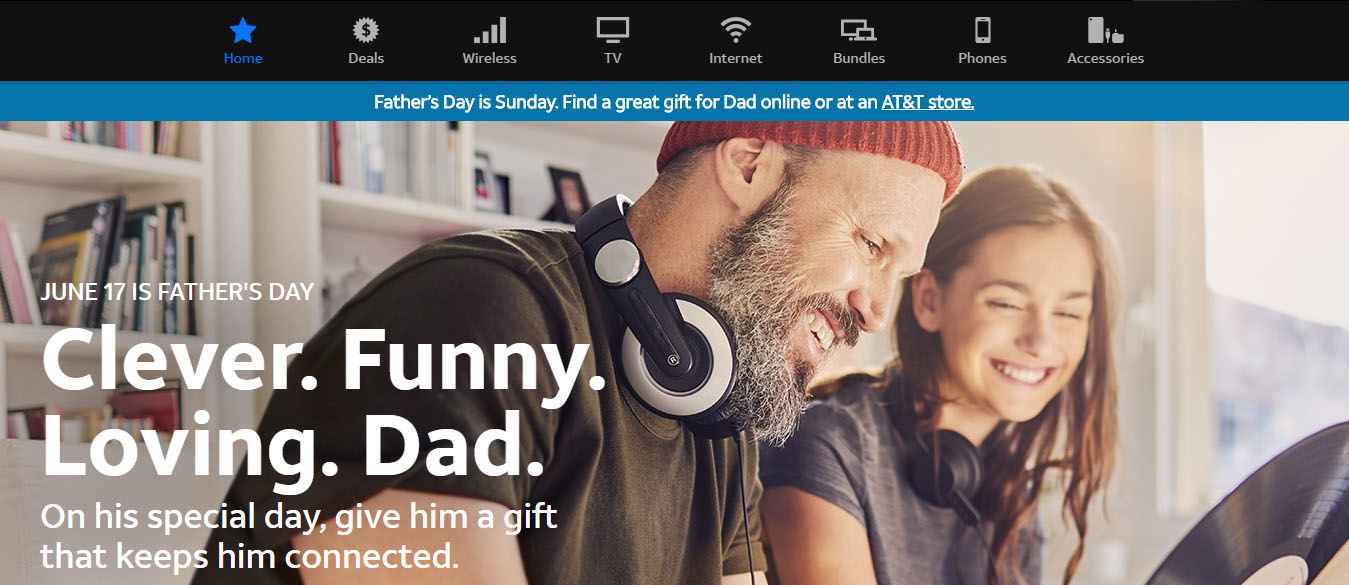 Only a few years back, AT&T would have been right at the top with Verizon. Then we hit a point where AT&T kept going down and providers like T-Mobile went up and up. It's good to see that AT&T have got their act back together. While the network and customer support of the carrier are still not on par with Verizon and T-Mobile, they are definitely better than they were a while back.
In the last 12 months, the carrier has added unlimited plans and overhauled the customer support mechanism. This was done after some longtime AT&T customers threatened to leave the network in favor of others. However, the unlimited plans on AT&T are still not as noteworthy as the ones on T-Mobile and Verizon.
But after AT&T cut the price on its most expensive unlimited plan, there was at least some respite for their customers. But even after all these changes, AT&T gets a lot of things right. At least, it is on its way up. And that is terrific news.
Sprint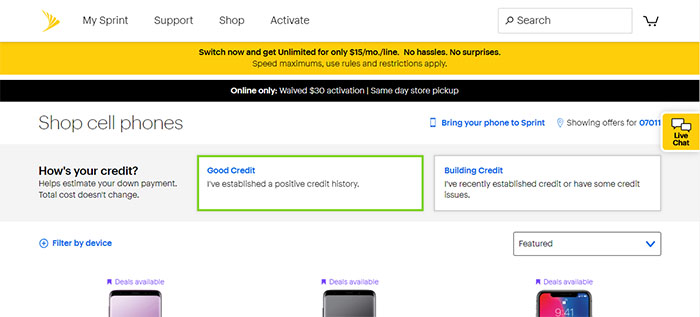 Like AT&T, Sprint was on the receiving end of some criticism not too long back. But in our latest results, we saw indications that prove that Sprint has actually done a lot of work on its network. The LTE results certainly show an improvement in the network. But we can safely say that it still trails the Top 4 US phone carriers by some distance.
The less expensive plans and an expanding 4G network make Sprint a better choice than rivals in some markets. With low-cost plans, the company is pitching itself as the price leader in the market. It is true that the company does have plans that are less expensive than the bigger rivals.
However, Sprint is still charging a tad more than the budget carrier MetroPCS. That is perhaps the reason why Sprint did not really feature in the Top 4 on our reviews. But despite all these, Sprint is still considered a decent option if you live within its area of coverage.
Boost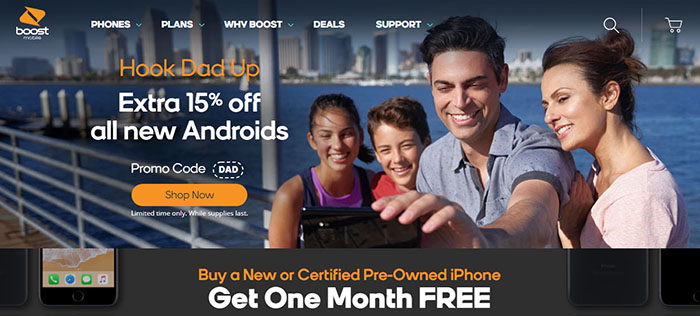 Boost is a prepaid carrier that uses Sprint's network. The clear inference from that is that you cannot expect it to be faster or better than MetroPCS, which is the prepaid offering by TMobile. The unlimited prepaid plan comes rather well-priced. However, you can expect to find significant throttling on videos, gaming, and music.
The consumer service of Boost has to be among the best ones we have seen in our tests. It is definitely a lot better than Sprint's other subsidiary, Virgin! Boost looks like a worthy option if you are looking to save money on your cell phone carrier. With the $35 plan, you get 3GB 4G LTE, unlimited calls and text, music streaming with Spotify, and mobile hotspot.
The base plan for Boost is $5 costlier than the cheapest MetroPCS plan. But we think Boost could still give you some more value for money. But MetroPCS has T-Mobile's network, which means it is faster than Boost. The top-tier unlimited plan on Boost almost as costly as Sprint's unlimited plan.
Cricket Wireless
Cricket Wireless is an MVNO (Mobile Virtual Network Operator). It's a subsidiary of AT&T. So it uses the same network as AT&T. That means Cricket does have some cool coverage, reliability, and performance on AT&T. The call and text performance of the network has also been ranked highly by independent agencies.
Despite key performance metrics suggesting that a terrific network, there is one small roadblock on the way. AT&T has rather fast data speeds – the average speed of the network was 25.6Mbps across at least six cities. However, on Cricket Wireless, there is a speed cap that restricts the data speeds of its users to 8 Mbps.
In case you are a heavy data user with frequent needs for HD streaming, this might not be the network for you. We do not mean to say that 8 Mbps is bad speed. It is still a fast enough speed for social media and emails. But Skype calling and HD video might not be its thing.
Final Words
The ultimate truth about phone carrier companies is that they belong to the most hated industry of the nation. At that, we are blessed to have some companies that are bringing their act together. This list is a compilation of all such companies. If you are choosing a carrier for the first time or looking to switch, we hope this article will be of help to you.
Keep watching this space and subscribe to TechNadu for more news on technology and gadgets.