Picking an app that handles your financial information should not be taken lightly. As we've seen from the still-fresh example of MobiKwik's massive data leak, mobile payment apps can cause significant issues for their users. With that said, we're sure that many of you are looking for the best MobiKwik alternatives right now, so that's precisely what we'll help you find. 
We have to admit that finding a replacement for MobiKwik wasn't that easy. This app still brings so many useful options in one place, which is the main reason for its popularity. Still, there's nothing more critical than keeping your sensitive data protected. With that said, after plenty of testing and research, we're ready to give you the best alternatives to MobiKwik.
Best Alternatives for MobiKwik – Top 5 Replacements Made in India!
All of the following MobiKwik replacements will help you pay your bills, recharge your mobile phone credit, buy things online, and receive special perks along the way. With that said, we believe the following to be the 5 best MobiKwik alternatives in 2021. 
1. Google Pay – Best All-Around MobiKwik Alternative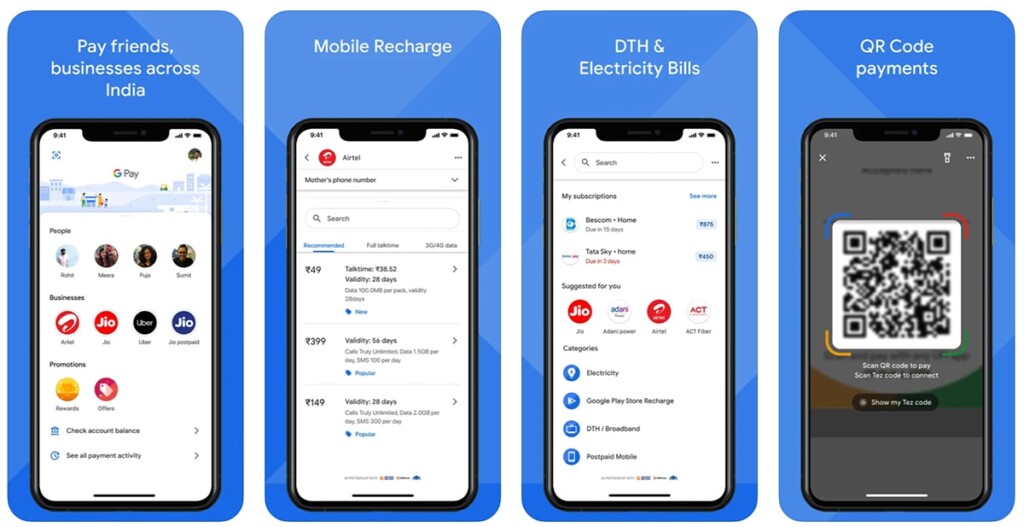 You might be surprised to see Google Pay recommended as the best replacement for MobiKwik. That's because even though Google Pay is available in many countries across the world, its Indian version is truly made to cater to this specific market. And with that said, there's plenty you can expect from this app.
First and foremost, Google Pay lets you send and receive money. As soon as you connect the app to your bank account, Google Pay will work even with those who don't use this app. And also, this feature comes with zero fees, and any money transactions are instantaneous. With that said, this is why Google Pay is the best digital wallet app in India at the moment. 
Also, this app lets you recharge your mobile and pay monthly bills. And since we're talking about a Google product here, it doesn't come as a surprise that it's integrated with a vast number of online merchants. Lastly, the app also gives you different kinds of rewards that you can exchange for goods and services.
2. Paytm – Best One-Stop-Shop for Mobile Payments
There are numerous reasons why we think Paytm is among the best MobiKwik alternatives right now. This app comes with an incredibly comprehensive set of features, most of which match what's on offer on MobiKwik. In other words, Paytm is your one-stop-shop for anything relating to receiving, sending, and spending your money. 
Know that Paytm gives you plenty of options for managing your money. Even without using its wallet feature, you can send and receive money from any phone number. The same applies to withdrawing funds to your bank. And when it comes to banks, Paytm works with over 140+ banks in India, letting you check your account balance, add beneficiaries, and manage multiple accounts at once. 
Also, let's not forget that Paytm lets you pay pretty much any kind of bills. You can also buy and manage your Fastag for any vehicle. And on top of that, you can pay at online stores, check your credit score (free of charge), book accommodation, buy movie tickets, and more.
3. Simpl Pay – Best for Controlling Your Expenses
When it comes to mobile payment systems, it would be an understatement to say that the global market is oversaturated. This is why we're now starting to see niche solutions, which is precisely where Simpl Pay comes into play. This app comes from India, and it's completely optimized for that specific market – and here's how. 
With Simpl Pay, you get to control your expenses. You can use the app to pay for anything from groceries to restaurant takeouts. That also includes paying your monthly bills. Overall, the app works with over 250 merchants across India, so there's plenty to choose from. On top of that, you can use the app without any documentation – but your account will still need to be reviewed before starting to using Simpl Pay. 
The most significant benefit of this app is the ability to pay later. In other words, you'll get to pay for all your orders at one time, every fifteen days. All your orders are aggregated, and you'll be presented with a single bill for repayment.
4. Freecharge – Best for Finding Shopping Deals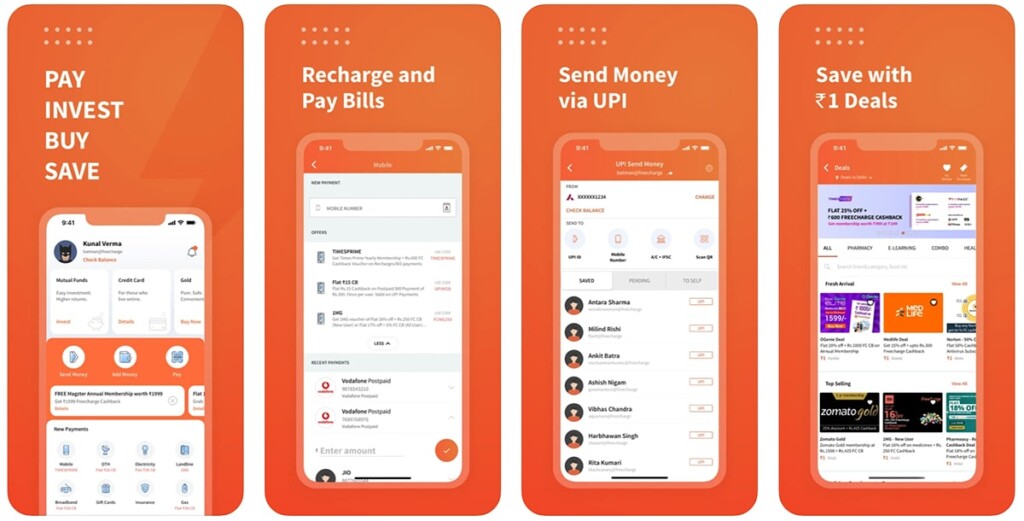 Freecharge is an excellent example of how a relatively simple app can quickly grow into one of the best all-around alternatives to MobiKwik. That's because the initial idea of this app was to let you do online recharges for your mobile number. However, Freecharge now offers digital banking tools that can simplify your everyday life. 
First of all, Freecharge lets you create your UPI ID, powered by Axis Bank. Thanks to this option, you can both send and receive money in an instant. You can also use it to pay at online and offline stores and more. And of course, you can also still pay for mobile recharges, set up your utility payments, and similar. 
Lastly, Freecharge also acts as a virtual shopping assistant. You can buy movie tickets, order takeout, book trains, and more. And finally, there's a section of the app that lists the available perks, helping you save your money as well. 
5. PhonePe – Best for Shopping, Investment & Insurance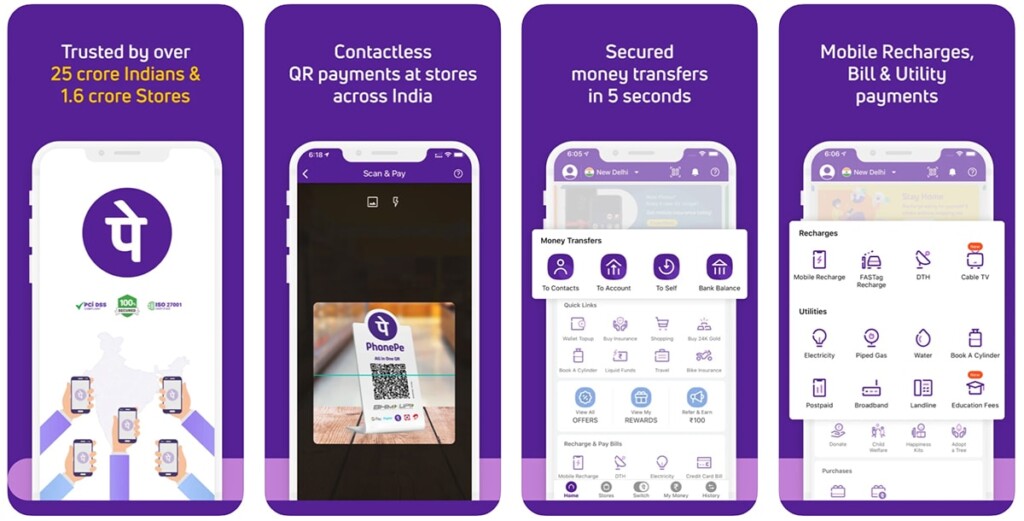 Here we have another app made in India and optimized for the needs of this specific market. During the last year, PhonePe grew into a competent MobiKwik alternative, managing to attract new users from all across the country. So, let's see why. 
First and foremost, PhonePe lets you connect various types of bank accounts to your PhonePe account. That means you can use a BHIM UPI, rely on your PhonePe Wallet, or connect any credit and debit card. Once you do so, plenty of possibilities open. These start with sending and receiving money, as well as having a handy overview of your expenses. 
Then, you can use PhonePe to shop online and find the hottest deals at any given moment. The app also lets you recharge your prepaid mobile, and you get to pay your monthly bills. On top of that, this app now offers various kinds of insurances, and that includes car, bike, health, and travel insurance. And lastly, you'll get to invest in multiple types of funds.
This is where we conclude our list of apps similar to MobiKwik. Make sure to let us know about your pick in the comments section below. And lastly, thanks for reading!