You finally for that bleeding-edge gaming PC you wanted. Everything from the tempered glass panel, the motherboard, RAM, and fans are craving for your attention. And now you suddenly feel embarrassed to even bring your old mouse and keyboard in the vicinity of the Hercules of a computer that you've built. No seasoned gamer would approve of such gross omission of etiquette.
To unlock the full strength and potential of your gaming PC, you should look at nothing below the best gaming accessories. Right from the top gaming keyboards and mice to controllers and racing wheels, TechNadu brings to you a collection of top gaming accessories in this article.
A custom-built gaming PC deserves a cool set of accessories. We got you covered Numero Uno list of the best gaming accessories on market today. Each one of these accessories makes your gaming rig look more powerful in their unique ways. Here goes.
1. Xbox One Elite Controller
So here's a controversial start. Most PC gaming purists like to stick to the hardened mice and keyboards when it comes to long hours of gaming. But there are still many games and gamers that do just fine with a controller for both the hands. If you belong to that tribe, the Xbox One Elite Controller is the best that you can buy with money.
The Elite Controller can connect directly with the PC with a USB cable. You can also connect it wirelessly with the help of an Xbox Wireless Adapter Dongle. The only minus here is that you will have to buy the dongle separately. Nevertheless, the controller has the potential to change your PC game just the way it changes the game on Xbox One.
You get swappable exterior parts that allow you to test different feels. There are different analog sticks of varying lengths that give you a precise aim. The trigger locks help you with rapid firing and the paddle buttons on the back of the controller are thoroughly programmable.
2. Logitech G920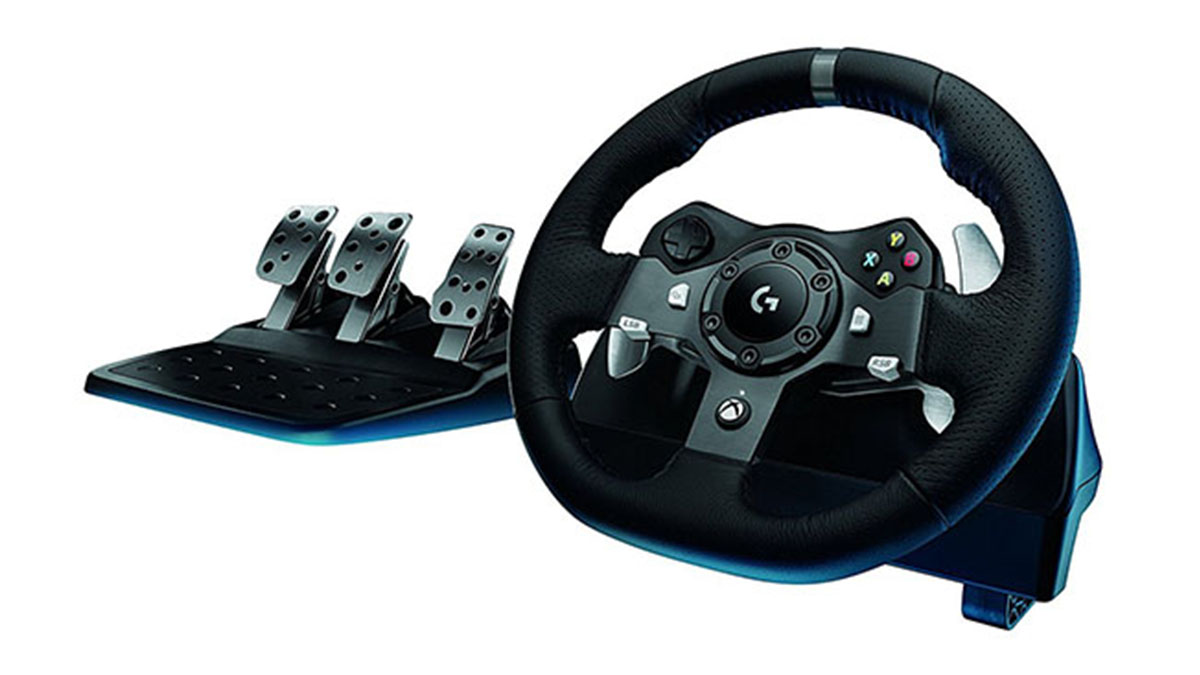 Arcade gaming might not have seen the end yet. But with gaming accessories like the Logitech G920 racing wheel, we might well be somewhere near the end. The G920 is a punchy force feedback wheel. You get two motors loaded on the wheel to power you through the race. The helical gearing of the wheel facilitates traction loss.
We can't stress enough on how much we liked this wheel. Combined with the right in-game effects, this wheel makes you feel like you are actually driving a race car. There are six-speed shifters that give you the real 'click' sound and feel. Plus, there is push-down gear reverse that gives you a quick option for reversing gears.
Everything about the wheel – the wheel, steel, clutch, brake – give you a perfect race simulation experience. On full throttle, you just might feel the wind outside the car, too! Much of that is also achieved with the help of the real-car leather material that the wheel uses, or at least emulates. While the wheel itself is compatible with both Xbox and PC, there's a PS-only model too.
3. Razer Mamba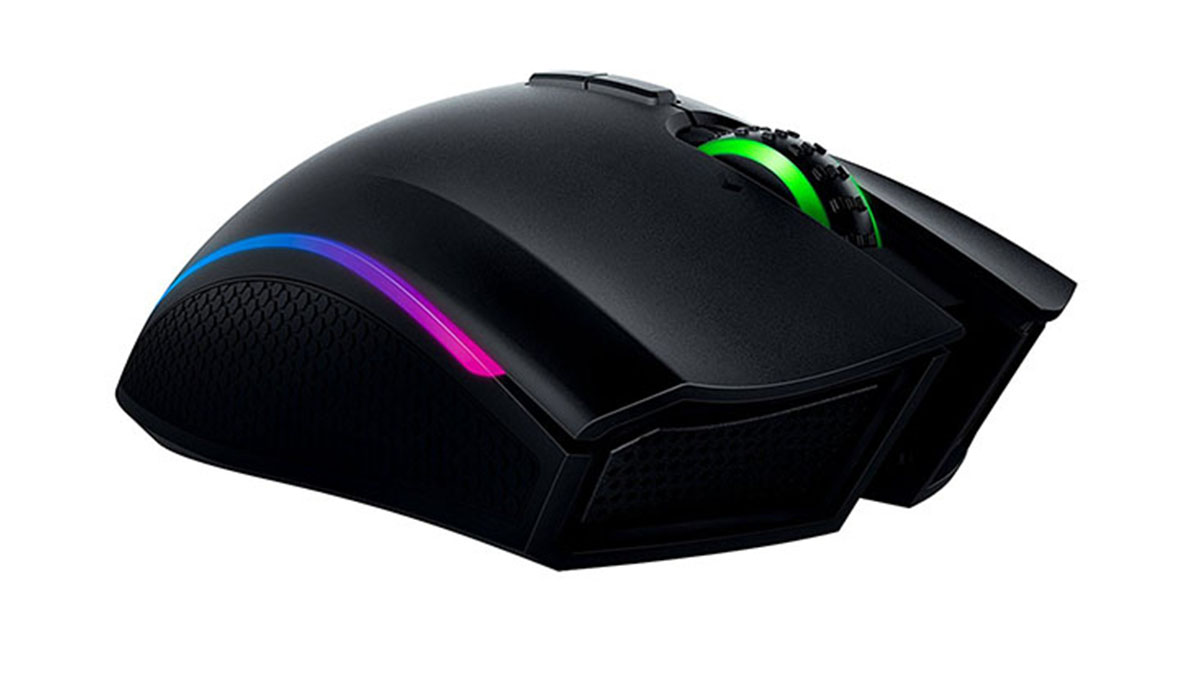 Here's the catch – most mice (gaming or otherwise) look the same. So there is every chance on earth that you will overlook this sober looking mouse. Who can anyway tell apart just about any plastic mouse from this ergonomic piece of wonder, right? The Razer Mamba has custom-tailored buttons with an ergonomic design that just fits your hand like a glove.
The gaming mouse from Razer makes your gaming experience come to life. You might have to pay some extra cash for this mouse. But once start using it, you feel that you have made the best decision. The Mamba has a 16,000 DPI sensor that is capable of reading every nuance of the surface as you go through.
You can add and remove weights from the buttons so you feel just the right kind of weight when shifting through quick movements. The two customizable buttons rest right under the right thumb. You can basically program them to the tune of functions you like. And of course, there are two standard left and right buttons.
4. SteelSeries Arctis 7
Gaming desktops are made to delight the optic senses. They have all the advancements you will need to create a spectacular visual delight. The rich details of the gaming worlds make you feel that you belong right there. But gaming rigs are also designed to engineer great sound. And i.e what justifies the purchase of a good pair of gaming headsets.
The headset works with a lag-free frequency of 2.4GHz. You get a range of around 40 feet to go with a 24-hour battery life. The accompanying ClearCast mic gives you studio clarity along with background noise cancelation. Plus, there's 7.1 surround sound to give you the best auditory experience when you are gaming.
If you are anything close to a full-time gamer, this headset is the closest you can get to perfection. For one, the headset has been designed for pro gamers only. You will thoroughly enjoy every attribute of this set right from the comfort, the sound, the quality, and even the aesthetics of the product.
5. Corsair Gaming K55 RGB
If you have ever been serious about PC gaming, you must have thought about a kickass (or at least decent) gaming keyboard. The Corsair K 55 RGB keyboard is one gaming accessory that is so close to perfection that we had some major blues even writing about it. The highly responsive layout of the keyboard takes support from multi-key anti-ghost so you can get key presses that are at once simultaneous and accurate.
Six programmable keys let you define dynamic functions for each of them. These are also slightly bigger in size so you can tell them apart during intense gaming sessions. You also get dedicated volume and multimedia controls which you can adjust and access without affecting the gaming experience. The best part is that you get all these functions and features for less than $50.
There's also a slight inward curve to the keys so that it assimilates with the shape of your fingers when pressed. For added comfort, there's a detachable soft rubber mat that doubles up as a palm rest. You can easily snap it in and out of the bottom of the keyboard without a glitch.
6. Corsair MM800 Polaris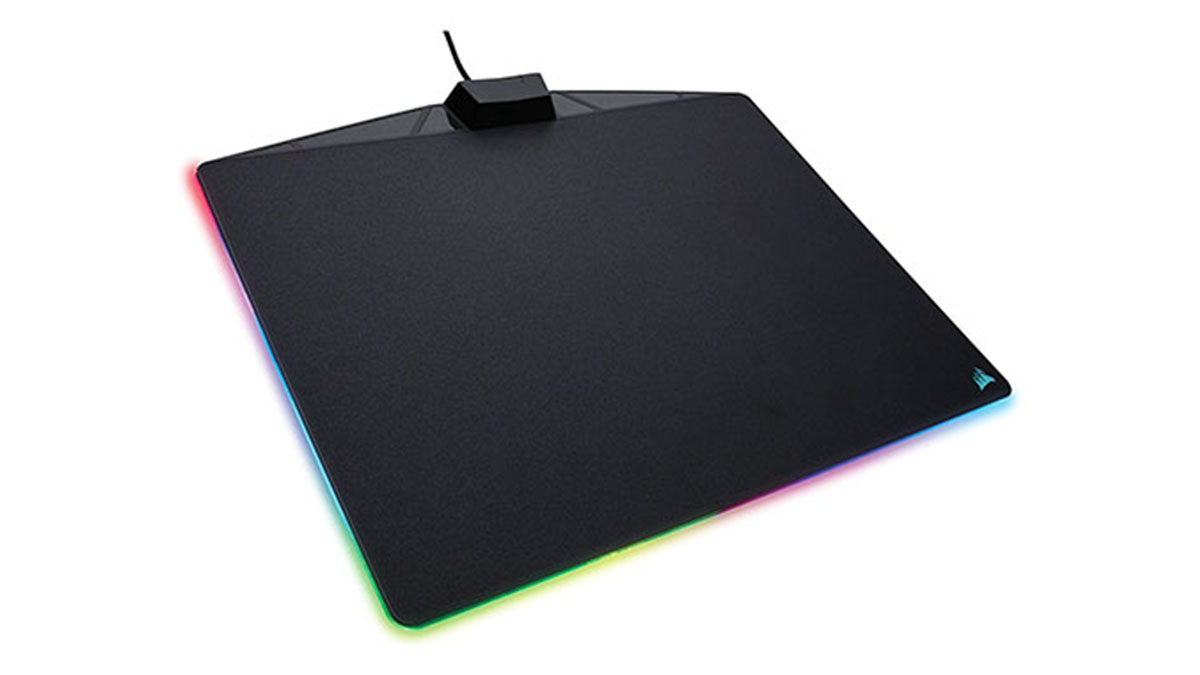 For many of us, gaming is about the glitz it adds to our otherwise regular time. If you are a fan of lights, you are in for having some major fun while making the entire gaming experience more attractive than ever before.  You also get some fluorescent colors that help you keep on top of your game.
There's a 15-zone RGB customized lighting with LED and a built-in USB port that makes way for your mouse, too. The micro-textured surface with very low friction gives quick tracking ability to the user. The anti-slip rubber base of the pad makes sure it holds tightly to the surface of the desk.
On the whole, the mouse pad is a hardened and determined accessory that holds your mouse tightly throughout. With this thing below your mouse, the chances of making a mistake are truly minimal. The 1.8-meter long braided cable gives you enough flexibility to connect the pad to your gaming rig. Furthermore, the durable construction is one of the best that we have seen on a mouse pad.
Final Words
Most of us still believe that a solid gaming PC is all we need for next-level gaming. But you never know how much fun you are missing out on unless you find and use the best gaming accessories for your PC. That is where the real fun of gaming on a computer stays hidden. Now that you have read this article, you can crack your whip at some of the most advanced and fun gaming accessories for PC gaming.
Enjoyed this article? Share it with your friends on the social media! Also, to get instant tech updates, Follow TechNadu's Facebook page, and Twitter handle.