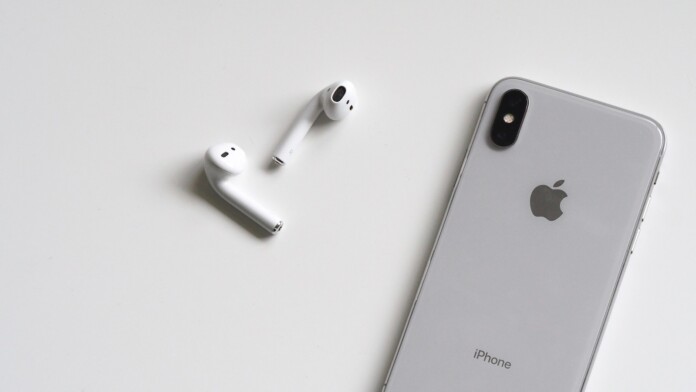 According to the latest reports, Apple is readying its AirPods 2 for launch with fitness tracking and a dedicated wireless charging case.
Voice controls are also expected with Apple all but confirming it in the latest iOS 12.2 beta.
Users can expect the Apple AirPods 2 to be released by June 2019.
With Apple's AirPods 2 getting closer to release, we are getting more information on what the upcoming wireless earbuds have on offer. According to a recent report from My Smart Price, the upcoming Apple earbuds will get some hardware tweaks to improve bass performance. The headphones will adopt a more grippy coating similar to that of Google's Pixel 2.
Some of the other features that will be making it into the upcoming headphones include voice control and fitness tracking. The iOS 12.2 developer beta indicated that Apple will offer voice control on the AirPods 2. More recently, Apple also filed a patent for biometric sensors that will add fitness tracking capabilities.
We may also be getting some new color options with the AirPods 2 with a new black variant set to be introduced. While there is no official word on when the wireless earbuds will be available, recent reports claim that Apple should release the anticipated product by June 2019.
Apple AirPods 2 is set to come with its own wireless charging case. However, first-gen Apple AirPods owners will also be receiving a wireless charging case. The AirPower wireless charging mat that was first showcased in 2017 will finally be released. My Smart Price reports that there are some exclusive features that will be making it into the charging mat, but they will not be available at release. Users will have to wait it out until iOS 13 comes out to fully utilize the upcoming product.
All of the reports including patent filings do not necessarily mean that the features will be making it into this year's AirPods and Apple may see fit to hold off on some of the anticipated features for a later release as well.
What other features do you expect to make it into the AirPods 2? Let us know in the comments below. Don't hesitate to do the same on our socials, on Facebook and Twitter.