The Disney-owned platform has a lot of new content in store for us this year, as a massive selection of movies and series is set to land on the streaming service. We know there are going to be a lot of Star Wars and Marvel series and lots of new Disney and National Geographic content slated for 2022 on Disney Plus. Moreover, some Hulu originals will land on the Star service belonging to Disney Plus.
We got some pretty great Disney Plus originals by the end of last year, such as the exciting Hawkeye series and the Golden Globe-winning Encanto animated movie. For 2022, we are looking at plenty of Disney Plus originals and several other titles. It's pretty early to say for sure if this is the final list since more original programming may be added throughout the year.
Nevertheless, let's see the list of all movies and series coming to Disney Plus in 2022 to look forward to what we know of for now. We should mention you need to subscribe to Disney Plus in order to access its content.
Endless entertainment from Disney, Pixar, Marvel, Star Wars, and National Geographic. Always ad free. Download and Go. Stream Anywhere, Anytime. Exclusive Originals. Sign Up Now. Classic Favorites.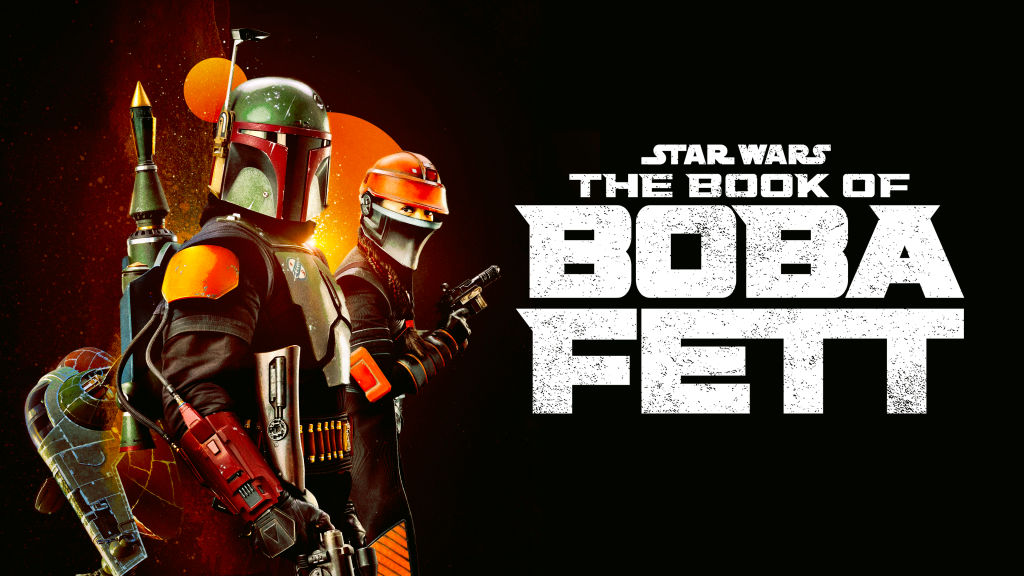 We should start with this one since it launched just before New Year's Eve. The Book of Boba Fett is the newest Star Wars show, and it follows the notorious bounty hunter who we already met in Season 2 of The Mandalorian. He's the first Star Wars character to get his own live-action series, and you can read our dedicated article here. The Mandalorian spin-off is already here since it premiered on December 29, 2021, and will have its series finale on February 9.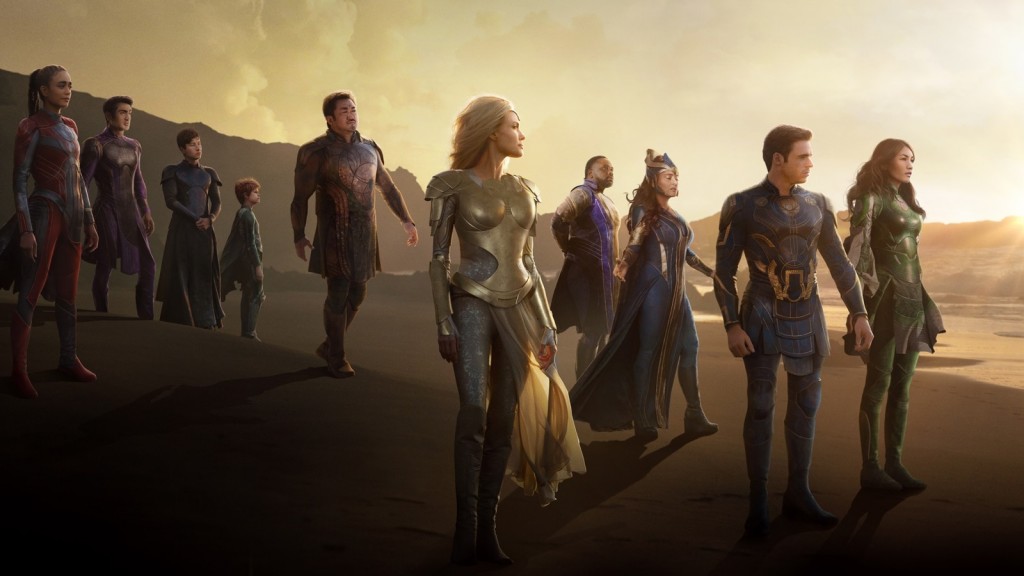 Eternals joins 13 other Marvel Cinematic Universe movies now streaming in IMAX Enhanced on Disney Plus. Eternals follows the newest group of Marvel Studios heroes and Earth protectors who come from beyond the stars. The monstrous creatures long thought lost to history called Deviants mysteriously return, so the team reunites to defend and save humanity once again. Marvel Studios' film premiered in theaters in November last year and became exclusive to Disney Plus on January 12, 2022. You can read our Eternals article for more information.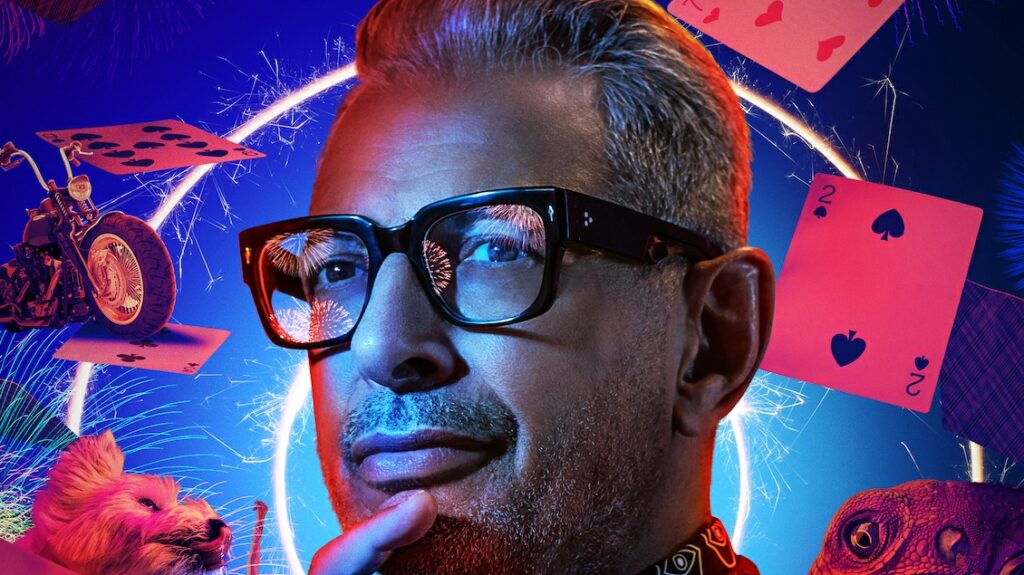 The World According to Jeff Goldblum Season 2 is back with a part 2. The National Geographic funny and educational series will see Jeff meet a new cast of great characters. The first five episodes premiered on November 12, 2021, covering monsters, magic, dance, dogs, and fireworks. The next five topics will be puzzles, backyards, birthdays, tiny things, and motorcycles. Disney announced that episodes 5-10 of Season 2 would be streaming on the platform on January 19.
The Ice Age Adventures of Buck Wild is the newest addition to the Ice Age movie series. Simon Pegg is back as Buck, your favorite one-eyed, dinosaur-hunting weasel, and we see him going on a prehistoric mission to save the Lost World from dinosaur domination. However, he's not alone - Crash, Eddie, and a few new friends they make join his adventure. The animated movie premiers on January 28, 2022, on Disney+ and in March in Europe, Asia, and the Pacific regions.
5. Alice's Wonderland Bakery (Series, February 9)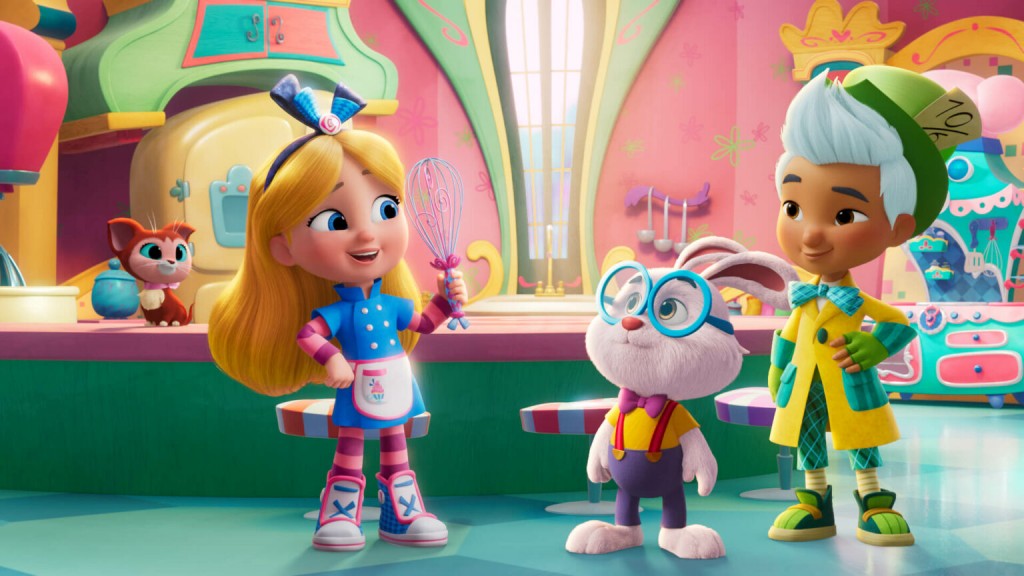 This cute new animation series for preschoolers revolves around Alice, the great-granddaughter of the original heroine we all know. She's a budding young baker at the enchanted Wonderland Bakery, where treats bring a new generation of characters together. Alice's Wonderland Bakery is set to debut on February 9, 2022, in the US on the Disney Channel, Disney Jr, and Disney Plus.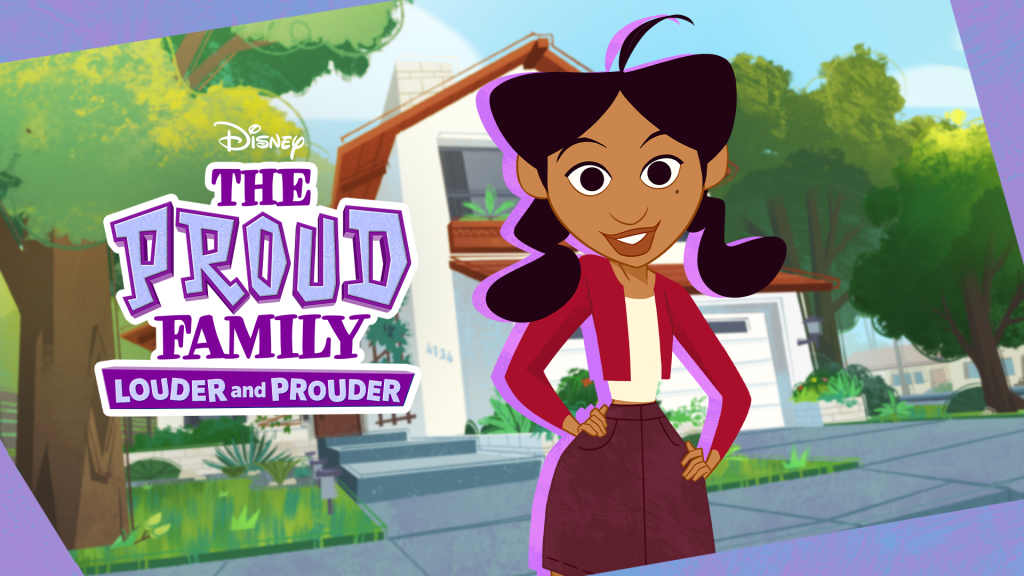 Maybe you remember the Proud family from the acclaimed 2000s series. The Proud Family: Louder and Prouder series continues their story and follows the adventures and misadventures of 14-year-old Penny Proud and her family. We'll see mom Trudy getting a new career and dad Oscar having even wilder dreams to achieve. The new The Proud Family animated series will land on the Disney Plus platform as soon as February 23, 2022.
7. Turning Red (March 11)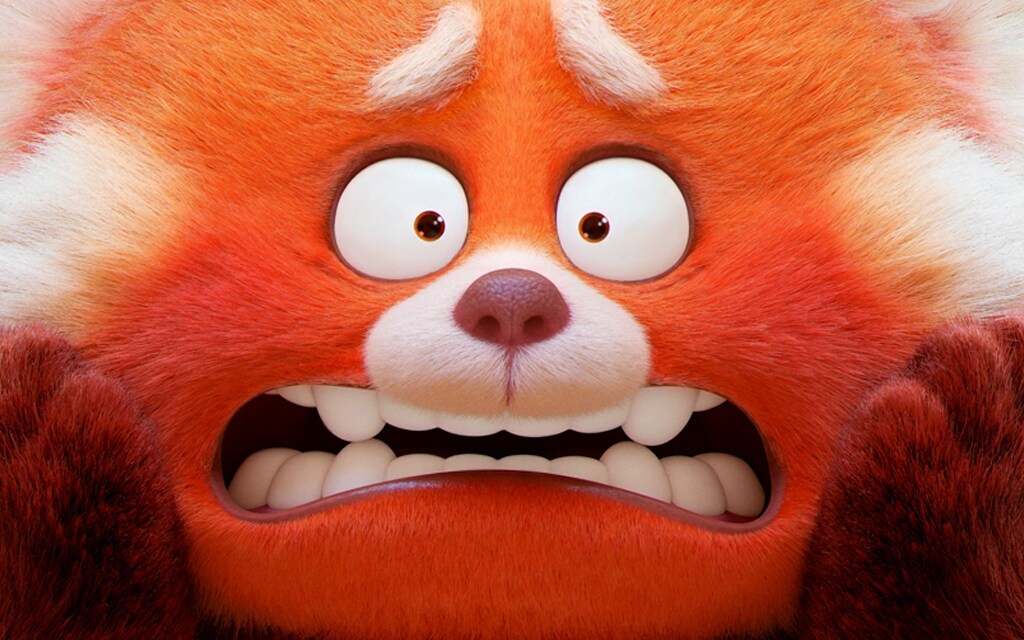 Turning Red is a coming-of-age comedy animation where ambitious Mei Lee, a 13-year-old kid living in Toronto, suddenly turns into a giant red panda due to excitement. That's how she finds out there's an ancient secret behind it. It was intended to be released theatrically worldwide, but that changed due to the pandemic, so it will be made available on Disney+ and theatrically in countries without the streaming service. This new Disney Plus and PIXAR original movie will start streaming on the Disney Plus platform on March 11.
8. Cheaper by the Dozen (March 18, 2022)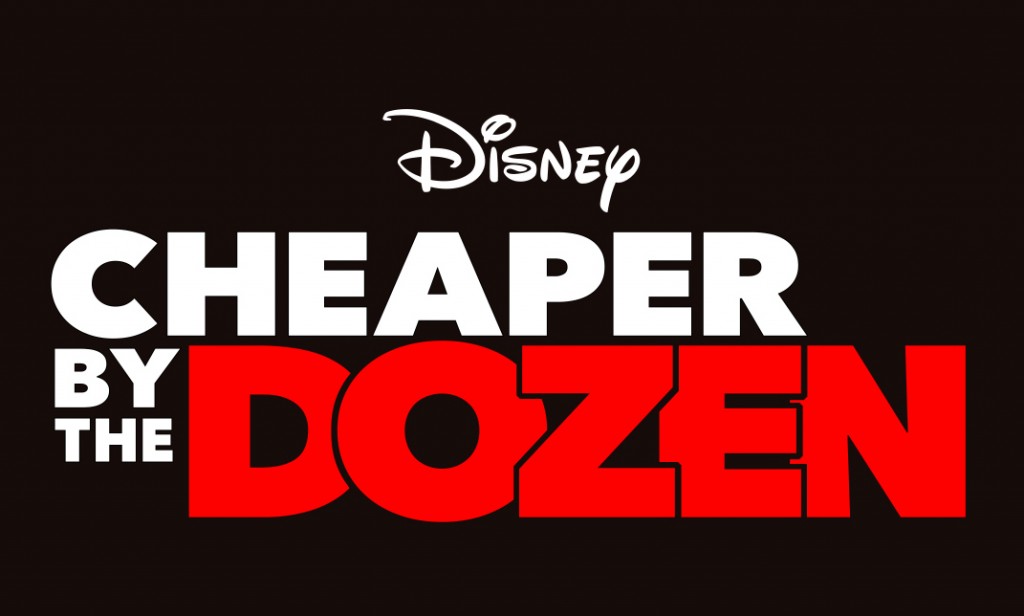 You have every reason to rejoice if you loved the 2003 hit family comedy Cheaper by the Dozen, as the 20th Century Studios will soon launch a reimagined story of two protagonists (Gabrielle Union and Zach Braff). They live with their blended family and manage a family business in New Jersey in this story. The new production will land on the Disney Plus streaming platform on March 18, 2022.
9. Better Nate Than Ever (Spring 2022)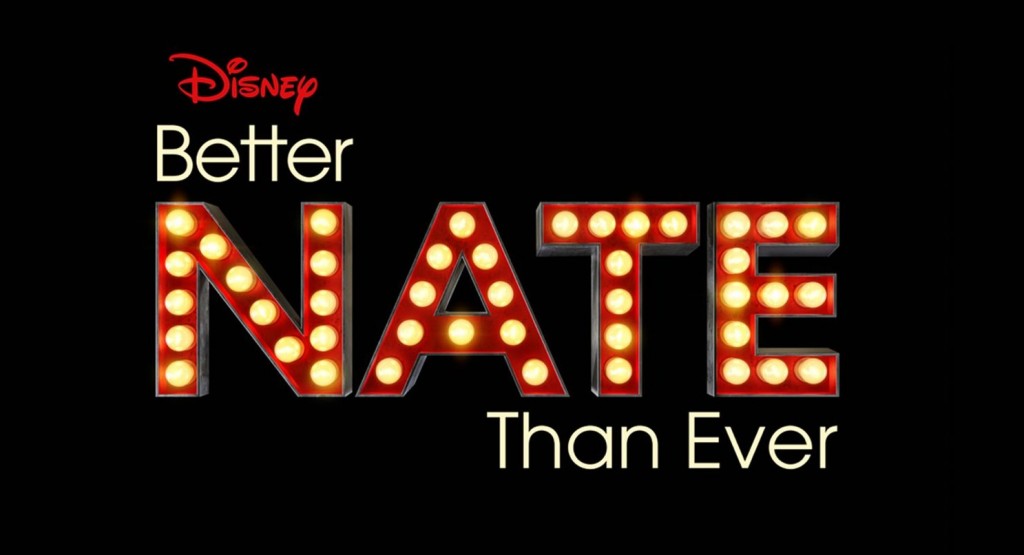 Joshua Bassett plays 13-year-old Nate Foster, an unpopular Midwestern kid who vividly fantasizes about becoming a big Broadway musical star, so you'll love this comedy based on the book by Tim Federle if you're a High School Musical fan. However, the kid can't even get a decent role in his middle school's drama productions, as he gets cast as a tree in the play instead of the lead role he wants. Better Nate Than Ever will premiere on Disney Plus in Spring 2022.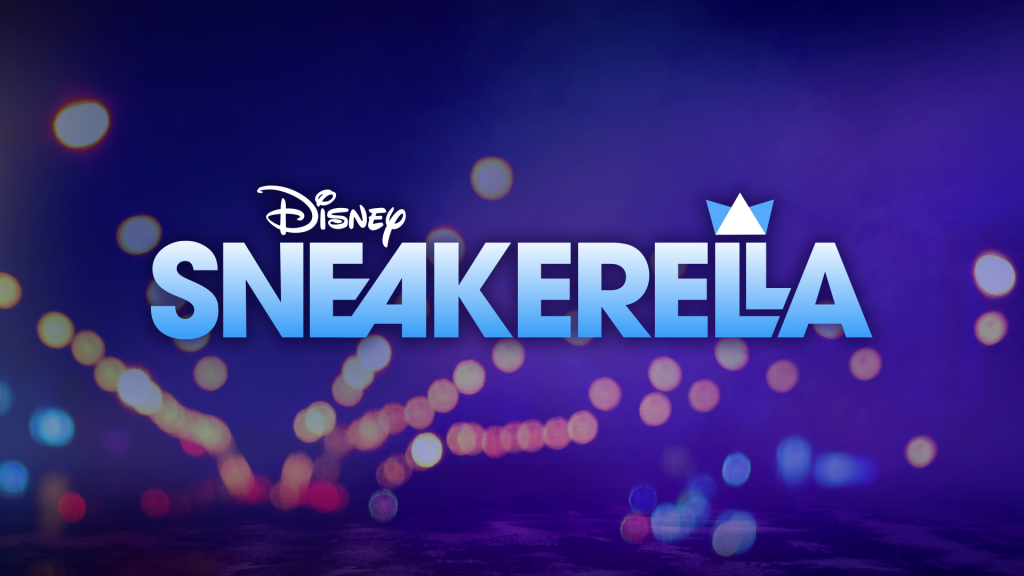 This new Disney original movie called Sneakerella is a musical comedy film drawing inspiration from the classic Cinderella, as you guessed, but delivering the story with a twist. This gender-flipped take on the story encouraging us to "lace-up and dream big" is set in the avant-garde street-sneaker subculture of New York City and stars Chosen Jacobs and Lexi Underwood. The movie was supposed to premiere on Disney Plus in February, but it was pushed to May 13, 2022, exclusive to the streaming platform.
11. Strange World (November 23)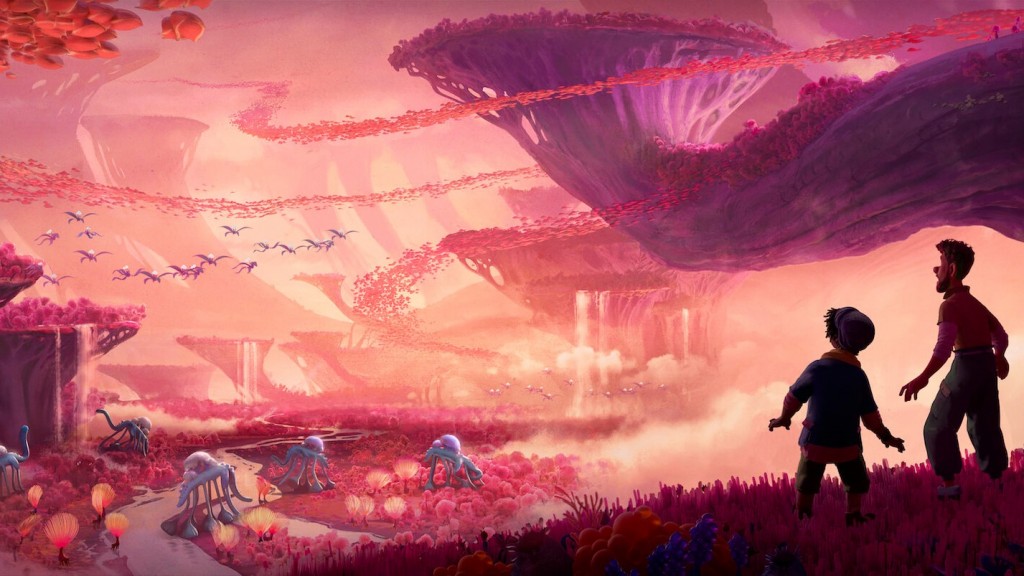 The original Walt Disney Studios action-adventure animation follows the legendary Clades, a family of explorers who journeys deep into an uncharted and treacherous land populated by fantastical creatures. However, their differences threaten to topple their latest mission. Popular fiction magazines from the first half of the 20th century have been a huge inspiration for this movie. Strange World is being released in cinemas on November 23, 2022, but we don't know when exactly it will also land on the platform.
12. Baymax (Series, June 29, 2022)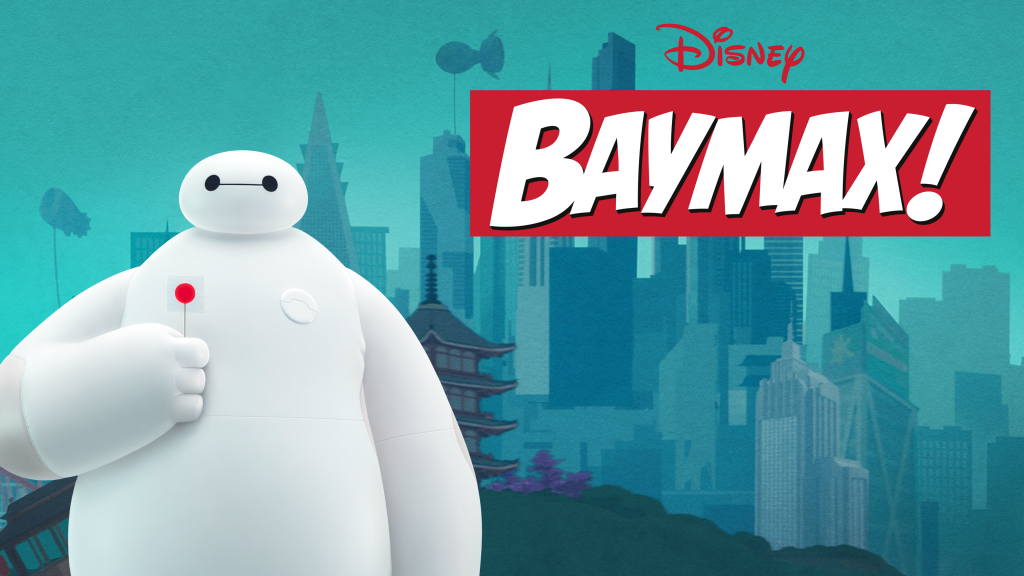 Big Hero 6's Baymax now has his own dedicated new Disney Plus original series. The story will follow everyone's favorite healthcare bot in the fantastical city of San Fransokyo and is created by the Oscar-winning director of Big Hero 6. It is also Walt Disney Animation Studios' first-ever animated series, and we will be able to stream it exclusively on Disney Plus this summer, but we have no further details about the date.
13. Ms. Marvel (Summer 2022)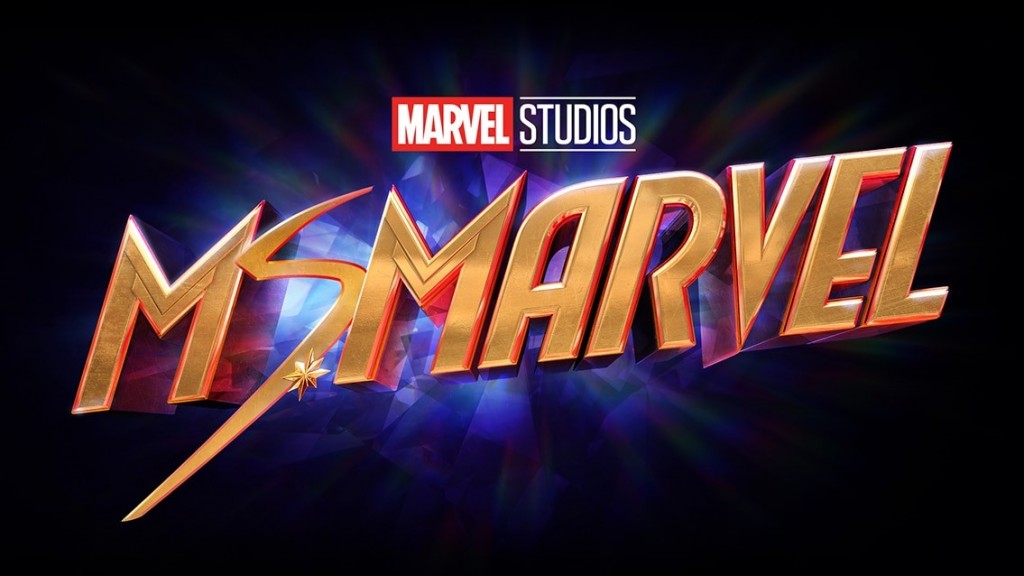 Kamala Khan is a 16-year-old Pakistani-American growing up in Jersey City. She is a great student, an avid gamer, and a ravenous fan-fiction writer, and what's more, she is crazy about superheroes, particularly Captain Marvel. As she tries to fit in and discover who she is, she gets superpowers like some of the heroes she loves. Ms. Marvel will be available on the Disney Plus streaming service in the summer of 2022, and that's all we know about the date.
14. Meet The Mayhems (Series, Summer 2022)
Meet the Mayhems is an original live-action comedy series featuring an unusual family, and it's described as a supervillain comedy. After standing up against the leader of all villains, teenage Havoc needs to force her entire family to change identities and move away. They end up in a Texas suburb, where she needs to learn how to hide her superpowers and suppress her evil as she tries to become what she never wanted - normal. It is scheduled to premiere globally on the Disney Channel and Disney Plus in the summer of 2022.
15. Marvel's Moon Knight (Series, March 30)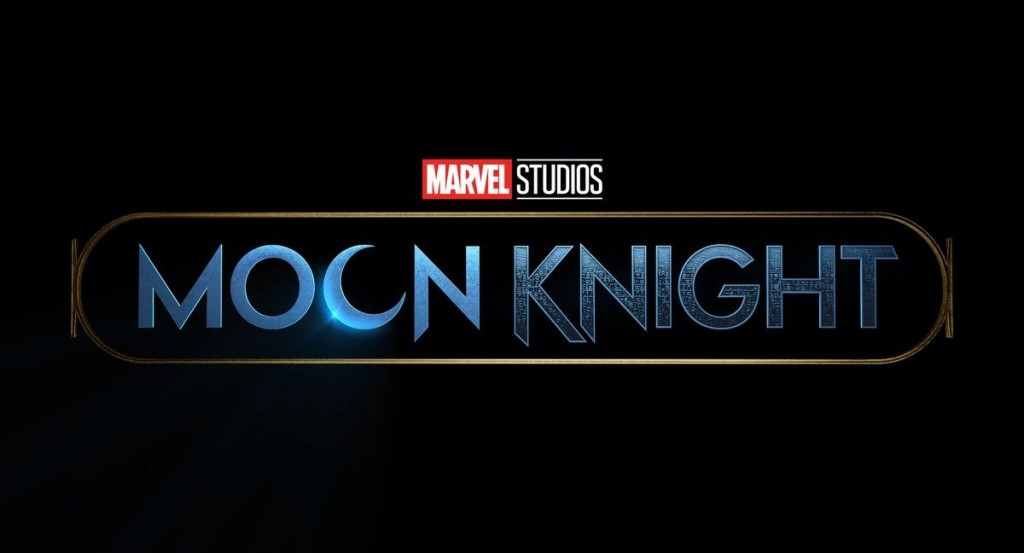 This is one of the most anticipated Disney Plus originals. In this action-adventure series, Oscar Isaac plays a former U.S. marine who turns into a complex vigilante called Moon Knight after he is granted the powers of an Egyptian moon god. Yet, he suffers from a dissociative identity disorder. This means we will get to see the multiple personalities inside him as distinct characters who appear against a backdrop of Egyptian iconography. Directed by Mohamed Diab, the new Marvel series will premiere on Disney Plus on March 30, 2022.
16. Marvel's She-Hulk (Series, August 17)
The Disney Plus originals list also includes a new comedy series starring Tatiana Maslany as She-Hulk / Jennifer Walters, a lawyer who specializes in superhuman-oriented legal cases. This new Marvel series will bring back a few beloved characters, such as the Hulk played by Mark Ruffalo and the Abomination played by Tim Roth. We'll also see Jameela Jamil as Titania, so Hulk fans are really excited about this. However, besides the fact that it will land on Disney Plus this year, we do not have an exact launch date.
17. Marvel's I Am Groot (Series)
I Am Groot is another of the Disney Plus originals in the form of a series of original shorts. Guardians of the Galaxy's Groot is arguably one of the most loved characters, and that's especially true when we're talking about the baby form, so this new series will be featuring everyone's favorite baby tree. I Am Groot is coming to Disney Plus this year, but we do not have an estimated launch date.
18. Marvel's The Guardians of the Galaxy Holiday Special (Winter 2022)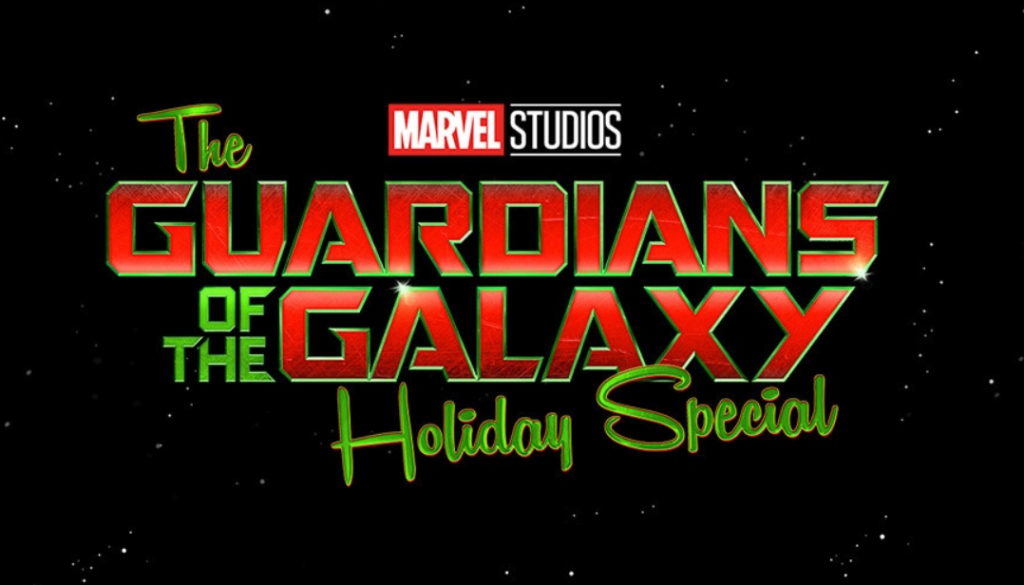 The Guardians of the Galaxy franchise seems to have prepared a Holiday Special this winter holidays. So, it seems like we're going to enjoy a new film featuring our favorite characters, written and directed by Guardians of the Galaxy veteran James Gunn. The only thing we know about the Guardians of the Galaxy Holiday Special is that it's slated for Disney Plus during the 2022 holiday season, so we're going to have to wait to know more since now it's too early.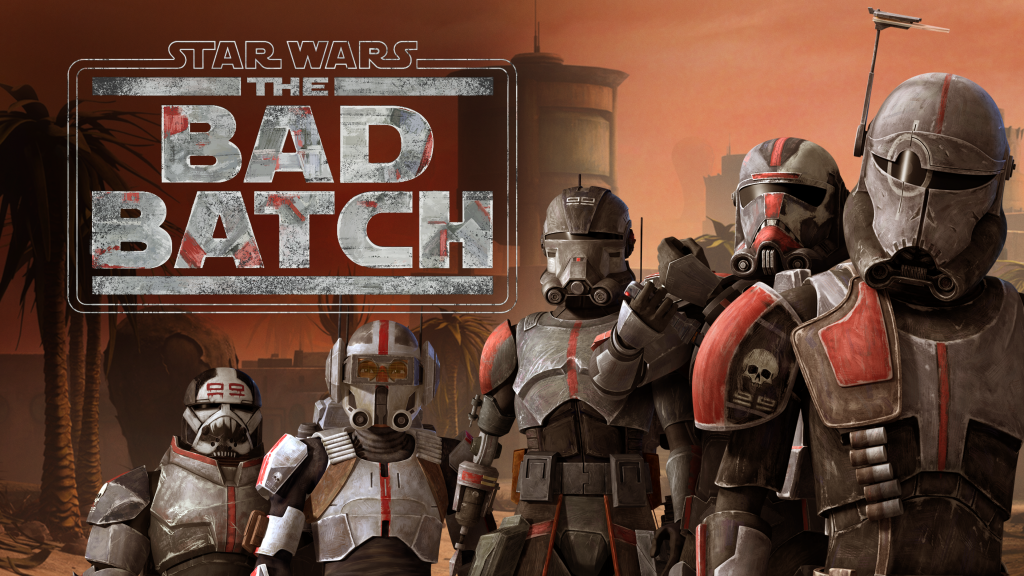 We all know the general perception when it comes to the Star Wars stormtroopers. However, this series focuses on the unique squad of clones that we met in The Clone Wars, who vary genetically from their Clone Army brothers. It follows the elite and experimental clones of the Bad Batch as they find their way into the world in the immediate aftermath of the Clone War. The Bad Batch Season 2 is slated for Disney Plus later this year, and since the premiere date for the first season was in May, we could expect this year's launch to be around the same date.
20. Star Wars' Obi-Wan Kenobi (Series, May 25)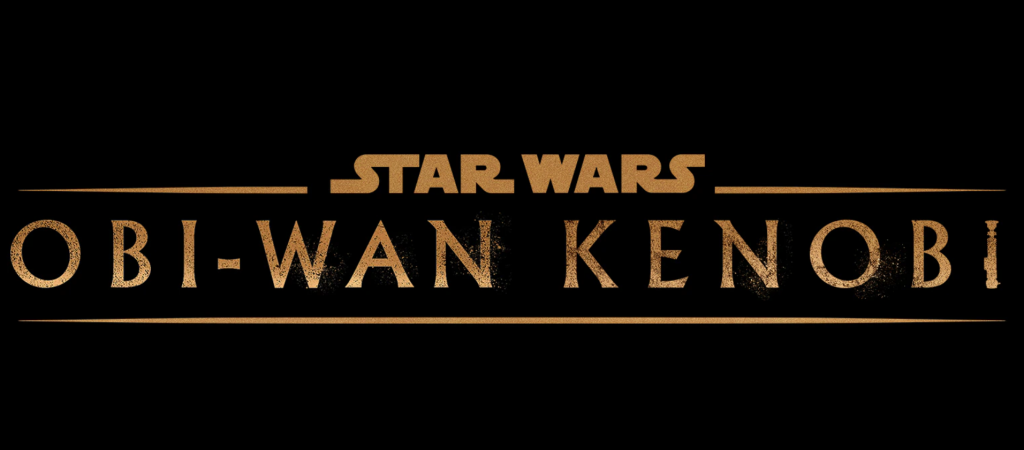 This is another sought-after series of the Disney Plus originals. All the Star Wars fans got pretty excited about it since it was announced that Hayden Christensen will reprise his iconic role as the infamous Anakin Skywalker / Darth Vader together with Ewan McGregor in the iconic role of our favorite Jedi Master, Obi-Wan Kenobi. This story is set 10 years after the dramatic events of Star Wars: Revenge of the Sith. This new Star Wars special event series will land on Disney Plus this year on May 25.
21. Star Wars' Andor (Series)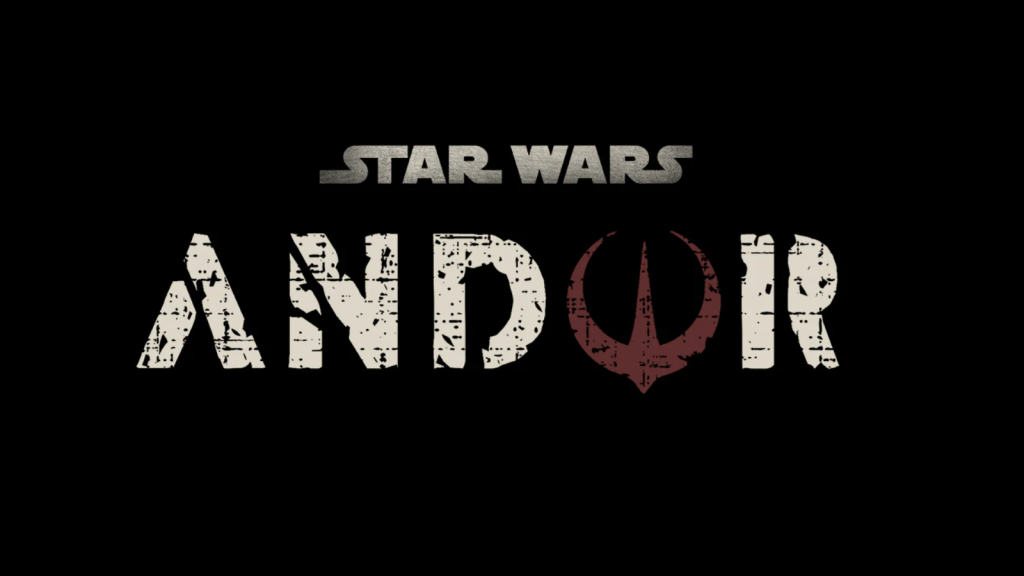 Star Wars has a full year in 2022, as Andor is another series the franchise will launch. Diego Luna will reprise the role of rebel spy Cassian Andor from Rogue One: A Star Wars Story. Moreover, we will get to see a fantastic new cast that includes Stellan Skarsgard, Adria Arjona, Fiona Shaw, Denise Gough, Kyle Soller, and Genevieve O'Reilly as Mon Mothma. This tense spy thriller series is set to arrive on Disney Plus in 2022, but there is nothing more we know about the possible launch date.
22. Disenchanted (Fall 2022)
Do you remember the Enchanted movie starring Amy Adams and Patrick Dempsey that came out in 2007? The Disenchanted movie is a sequel that will continue the story of the fairytale princess who was cursed by an evil witch queen and cast to the real world's modern-day Manhattan, where si met the cynical divorce attorney who did not believe in true love who started to fall in love with her. Disenchanted will stream exclusively on Disney Plus, and right now, we know it will land on the platform sometime this fall.
23. Hocus Pocus 2 (September 30)
It was announced that Disney's 1993 Hocus Pocus Halloween cult classic is set to get a sequel. Hocus Pocus 2 will bring back our favorite witches again, as Bette Midler, Sarah Jessica Parker, and Kathy Najimy will reprise their roles. This means the Sanderson Sisters are bound to deliver a delightful comedy movie again. The film will premiere on Disney Plus in fall 2022 and will be available exclusively on this platform since it's an original production.
24. Zootopia+ (Series)
We'll have the chance to see the huge metropolis called Zootopia again, where predators and prey live together in apparent harmony - this time through a new series of shorts called Zootopia+. If you loved the 2016 Walt Disney Animation Studios production's characters, you probably hope some of them will return. We'll probably also meet new ones since this is a massive world that has a lot of stories left to explore. We do not have a launch date, but it will be available in 2022 exclusively on Disney Plus.
25. Willow (Series)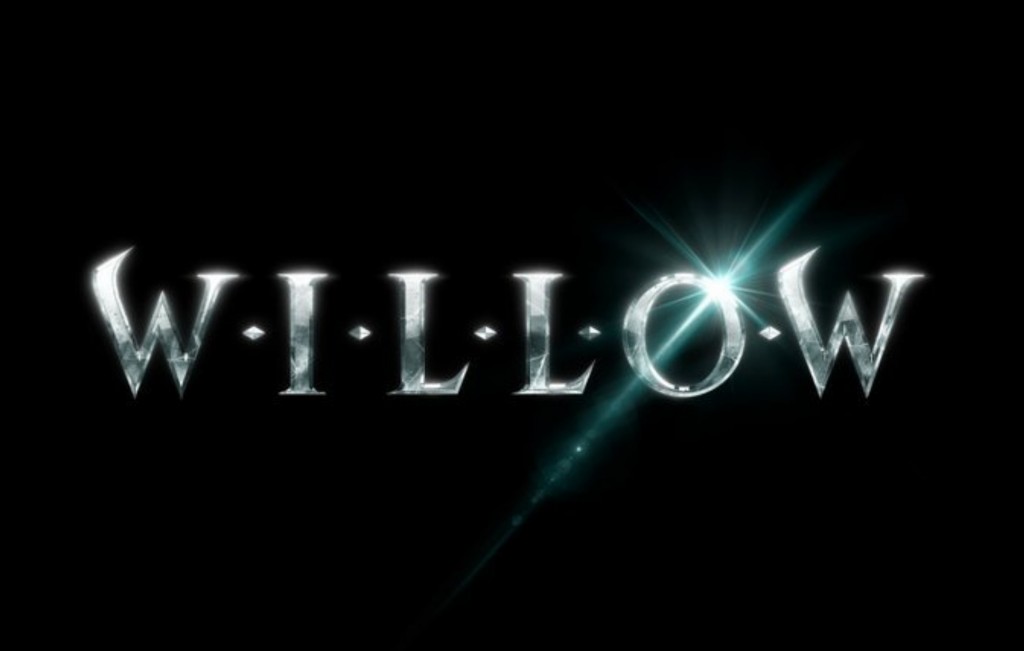 There's another old story put in a fresh approach by Disney this year, in the form of a new original series following the events of the Willow movie. The action is set decades after the 1988 film, and we'll see Warwick Davis reprise his role as the great sorcerer and farmer Willow Ufgood. He will be joined by Tony Revolori, Ruby Cruz, Erin Kellyman, Ellie Bamber, Amar Chadha Patel, and Dempsey Bryk. Right now, we only know it's going to land exclusively on Disney Plus starting this year, so we'll have to wait for more to be revealed.
26. Pinocchio (Fall 2022)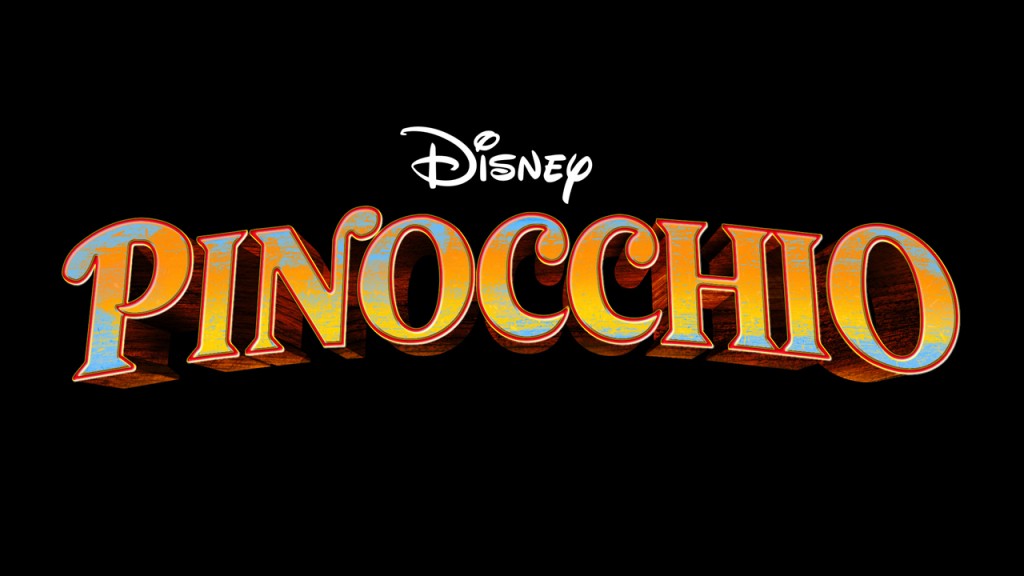 Unexpectedly, Pinocchio stars Tom Hanks as Geppetto and Luke Evans as The Coachman. Moreover, Joseph Gordon-Levitt will voice Jiminy Cricket, and Keegan-Michael Key and Lorraine Bracco are also in the cast. This new Pinocchio version inspired by Disney's animated classic combines live-action and visual effects and premieres exclusively on the Disney Plus platform at some later date this fall.
27. The Spiderwick Chronicles (Series)
Paramount and 20th Century decided to revive the beloved best-selling The Spiderwick Chronicles books' story in a modern coming-of-age and fantasy adventure series. The story focuses on the Grace children, comprised of twin brothers Jared and Simon and their older sister Mallory. Together with their mother Helen, they move into the decrepit Spiderwick Estate, where they get pulled into a secret fantastical world populated by faeries and other unimaginable creatures. There's no information on the exact launch date besides that it'll land on Disney Plus later this year.
"Love is an open door," the visual belonging to High School Musical: The Musical: The Series - Season 3 reads. This season will go outside the halls of East High, to the great outdoors, as the characters go to sleepaway camp for a summer of campfires, romances, and curfew-free nights. A possible Frozen performance was also teased. It is coming to Disney Plus in 2022, as per Disney's recent announcement, but there's no release date for this year's new season.
29. Diary of a Wimpy Kid: Rodrick Rules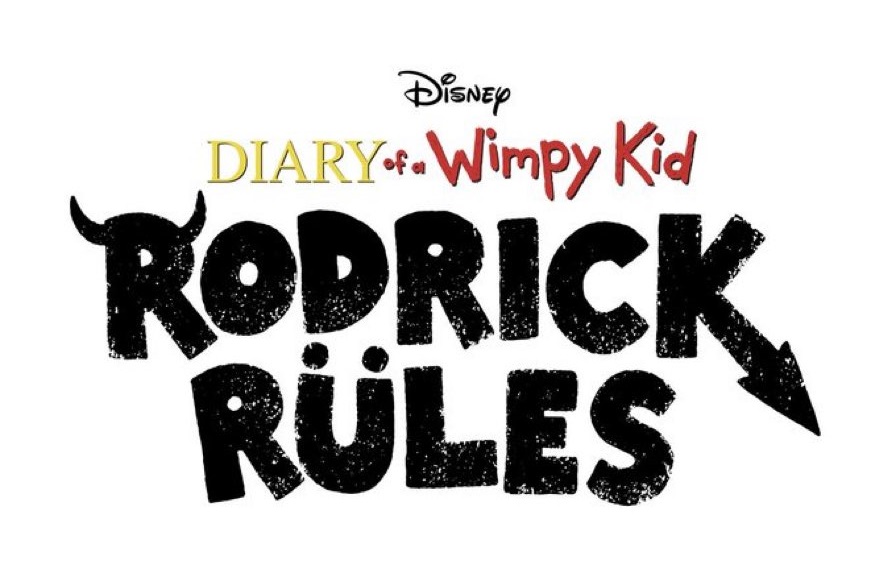 If you loved the old Diary of a Wimpy Kid movies, get ready because Disney will deliver a new animated film based on the second title in the best-selling book series. As "Wimpy kid" Greg starts seventh grade, he constantly fights with his annoying brother Rodrick, who torments his little brother. His parents attempt to make the kids bond but to no avail. If you want, there's also the live-action 2008 movie with the same name on the Disney Plus platform that you can watch. We don't have an exact date for this launch either, except that it's coming this year.
30. Chip 'n' Dale Rescue Rangers (May 20)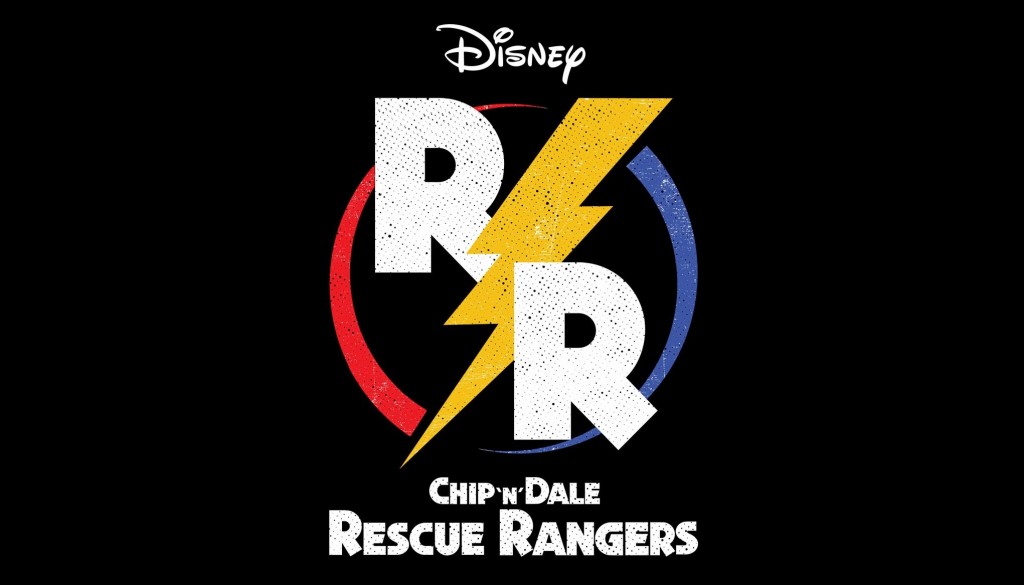 This brand new Chip 'n' Dale Rescue Rangers is an adaptation of the popular 1980s animated classic. We'll get a live-action and CGI hybrid starring John Mulaney and Andy Samberg in the title roles. We'll also have Seth Rogen in a cameo appearance, and it is directed by Akiva Schaffer. However, right now, this is all the information we have besides the fact that it will land on the Disney Plus platform on May 20 this year.
31. Rise (June 24)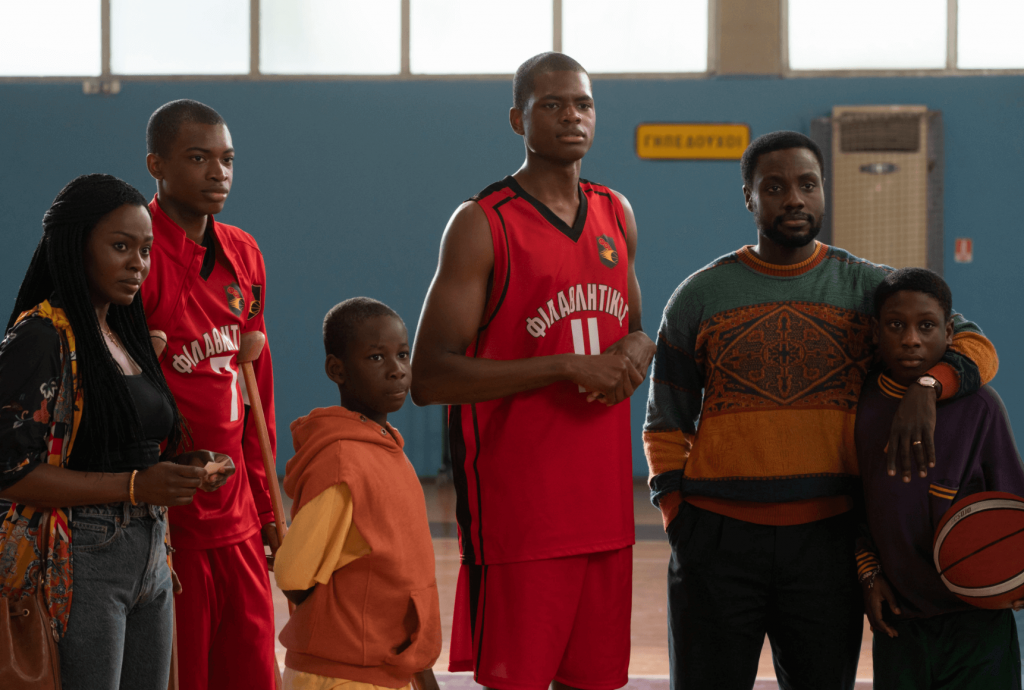 Rise is telling the great real-life story of the remarkable family that brought up the NBA champions Giannis and Thanasis Antetokounmpo of the Milwaukee Bucks, Kostas Antetokounmpo, who played for the Los Angeles Lakers, and also their younger brother Alex. The Antetokounmpo family story brings on-screen Nigerian heritage, Greek nationality, and incredible athletic ability, so it's going to be an exciting new Disney original movie for fans of one of the most loved sports in the world. We will see it land on Disney Plus sometime this year.
32. Firebuds (Series)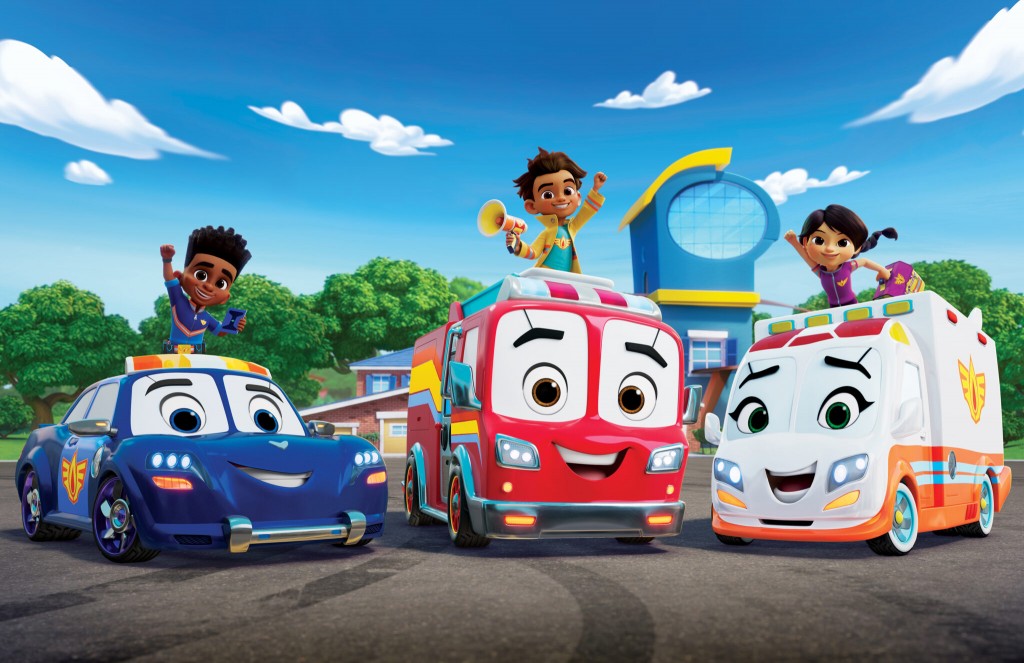 Disney continues the addition of content for preschoolers with a new animated series called Firebuds. We get to see talking vehicles live, work, and play with the humans who drive them in a fantastical world where a boy and his firetruck team up with their first responder friends to help others with various things. The new series has 11-minutes long episodes with at least one new original song and is set to premiere on Disney Junior and Disney Plus this year.
33. ZOMBIES 3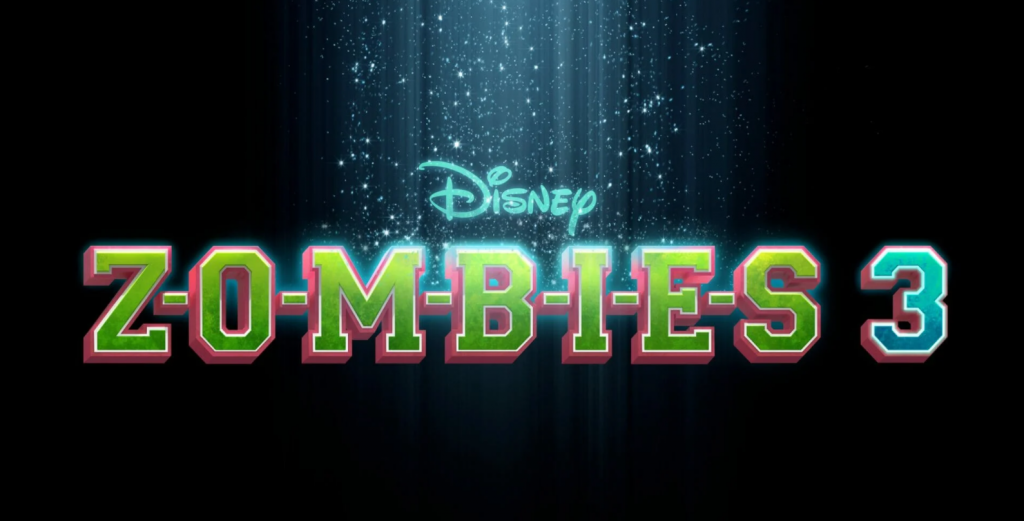 The third installment of the ZOMBIES musical movie for Disney Channel focuses on Zed and Addison as they are beginning their final year at Seabrook High, in a town that's become a safe haven for monsters and humans alike. However, things change when alien beings appear. The movie is supposed to land on the Disney Plus platform this year, be we do not have any further details regarding the date.
Secrets of Sulphur Springs Season 2 was announced, and it will follow Griffin and Harper as they unravel new mysteries about The Tremont. Harper follows the real ghost back to the 1930s to learn more about her family's connection to the hotel, but she ends up trapped in the past when the portal device stops working. The series is set to premiere on Disney Channel on January 14, but it will land on the Disney Plus platform at a later date that wasn't confirmed yet.
35. Cars on the Road (Series, Fall 2022)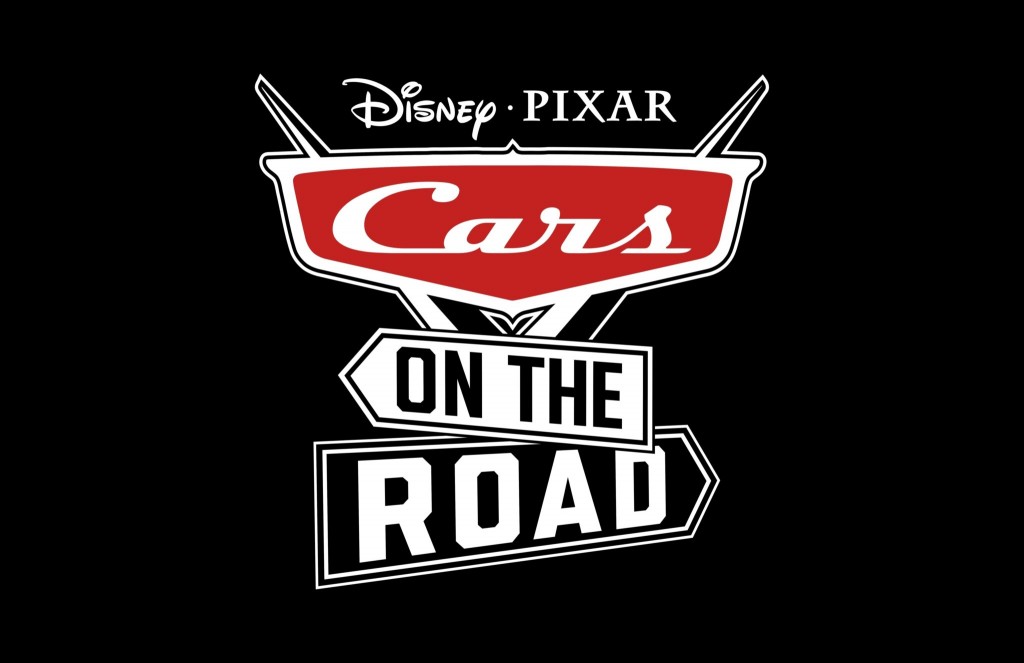 This new series will see Owen Wilson return as the voice of Lightning McQueen and Larry the Cable Guy as Mater. The story follows the characters going on a cross-country road trip that promises to be full of adventure. It was announced Dusty Crophopper, Ned, Zed, Leadbotttom, and El Chupacabra from the Planes animated films will be featured in the series, as Dane Cook, Gabriel Iglesias, Cedric The Entertainer, and Carlos Alazraqui will reprise their roles. The upcoming Cars series called Cars on the Road is based on Disney & Pixar's 2006 animated film of the same name, and it will land on the Disney Plus streaming platform this fall.
This new series coming from the award-winning producers of Planet Earth, Frozen Planet, and Disneynature films will present the breathtaking landscapes and wildlife in various visually astonishing areas of America that we think of as timeless. However, the series aims to show us that's not exactly the reality. America the Beautiful is the next of the Disney Plus originals with the National Geographic label to premiere on the streaming platform after Welcome to Earth with Will Smith, launched December 8, 2021. It will soon stream on the Disney platform, but we do not have a date yet.
This new original documentary series explores the revolutionary idea of combating aging and discovering the full potential of the human body featuring Chris Hemsworth. Already having a godlike build, he will put various new scientific discoveries to the test to see how humans can live longer and stronger and push the boundaries of human potential. This new National Geographic exciting docuseries will stream exclusively on Disney Plus in 2022, but we have no further details.
38. BUNK'D - Season 6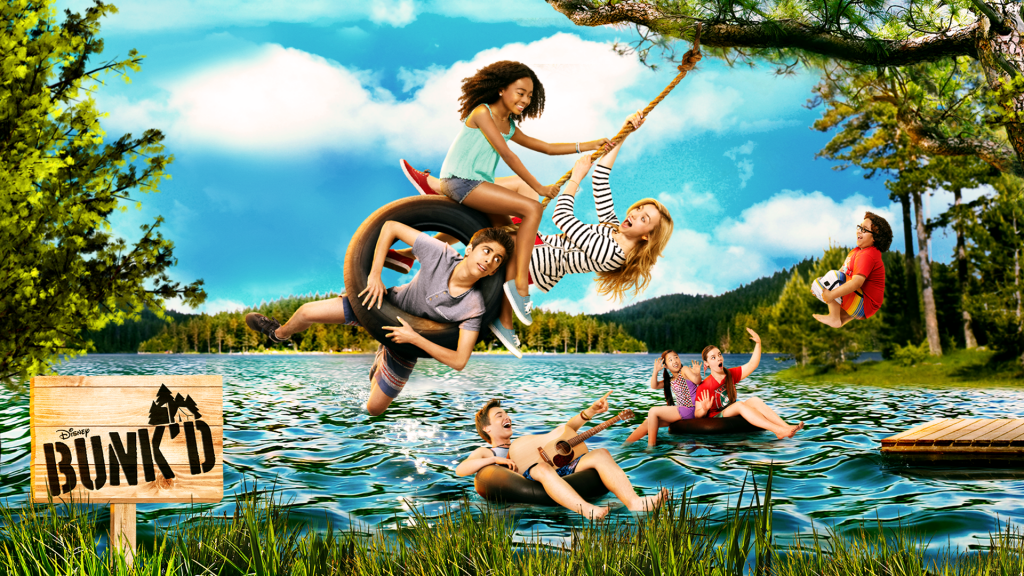 Season six is called BUNK'D: Learning the Ropes, and it starts with Lou, Parker, Destiny, and Noah arriving at the soon-to-be Kikiwaka Ranch in Dusty Tush, Wyoming. They must convince the owner to officially sell the property to Lou. In the meantime, newly arrived campers start pouring in, and counselors Noah and Destiny have their hands full. The BUNK'D Season 6 will land on Disney Plus this year, but the bad news is it won't be available for US subscribers.
Disney's STAR (Hulu Originals)
1. Prey (August 5, 2022)
The next film in the Predator franchise is going to be called Prey, and the fanbase got really excited about this. It is set in the world of the Comanche Nation 300 years ago, and it follows Naru, a skilled warrior who fiercely protects her tribe against a highly evolved alien predator. The movie will be coming exclusively to Hulu in the United States and to Disney Plus worldwide in the summer of 2022, but this is all we know at the moment.
2. The Princess (July 1, 2022)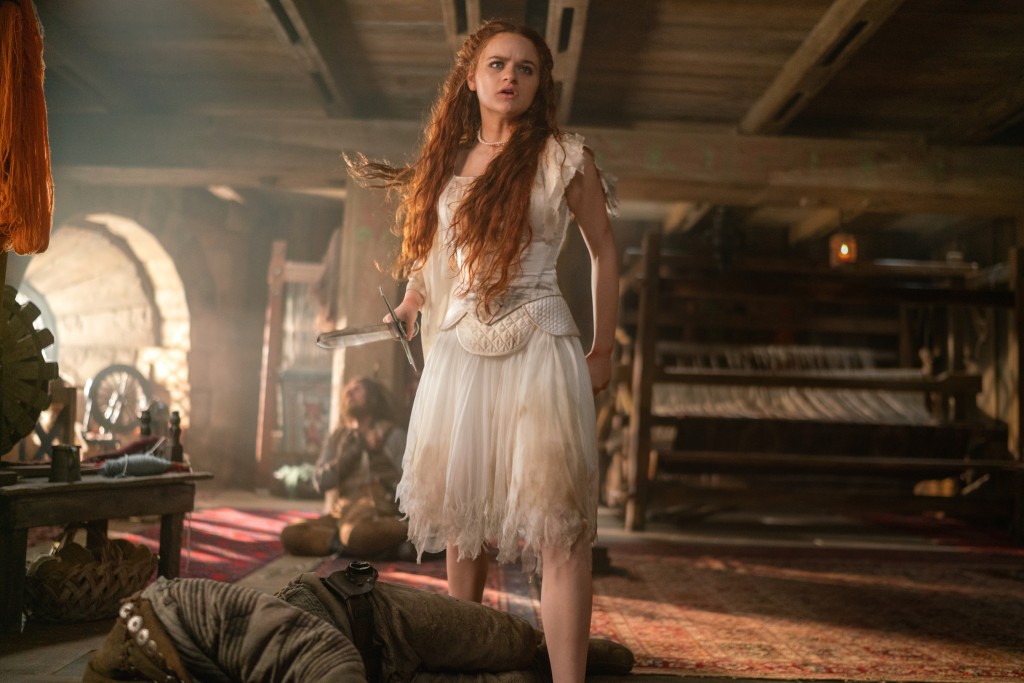 The Princess was among the Disney Plus Day titles announced for the Star leg of the Disney service, and they described it as "John Wick meets Sleeping Beauty." Joey King plays the role of a young royal that loves fighting more than being a princess and must save her kingdom from merciless mercenaries. This irreverent action movie set in a fairy tale world premieres in the summer of 2022 on Disney Plus's Star and Hulu.
3. Rosaline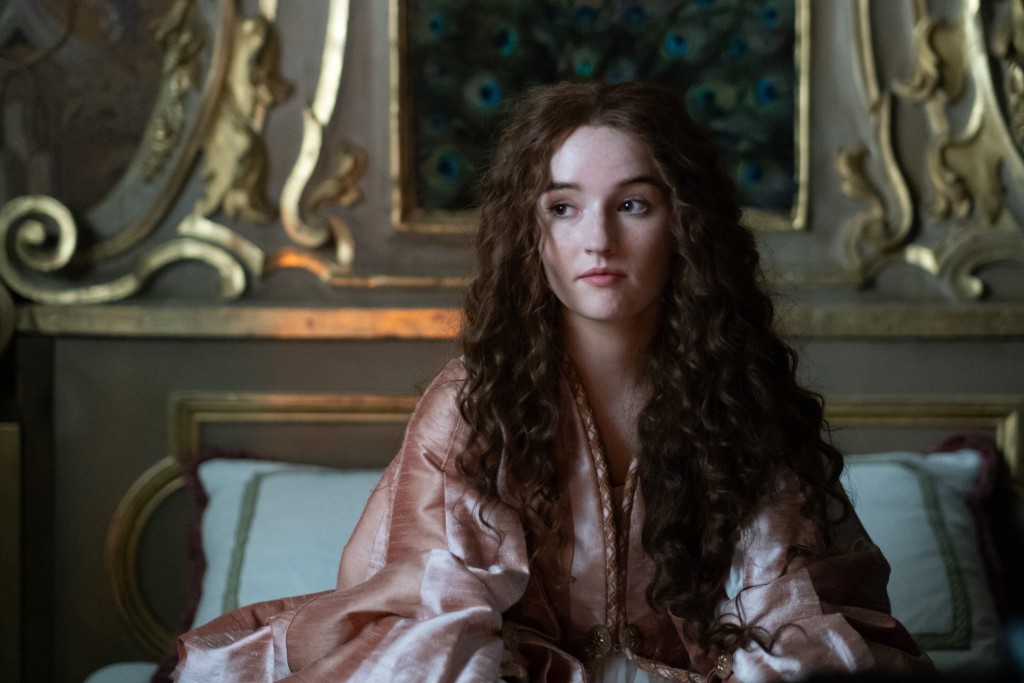 This 20th Century Studios production is a romantic comedy based on Shakespeare's Romeo & Juliet. This time, the classic love story is told from the perspective of Romeo's ex-girlfriend Rosaline, who is actually Juliet's cousin. Starring Kaitlyn Dever as the title character, the movie premieres in 2022 on Hulu in the United States, on Disney+ via the Star content hub internationally, and on Star Plus in Latin America.
4. The Dropout (Series, March 3, 2022)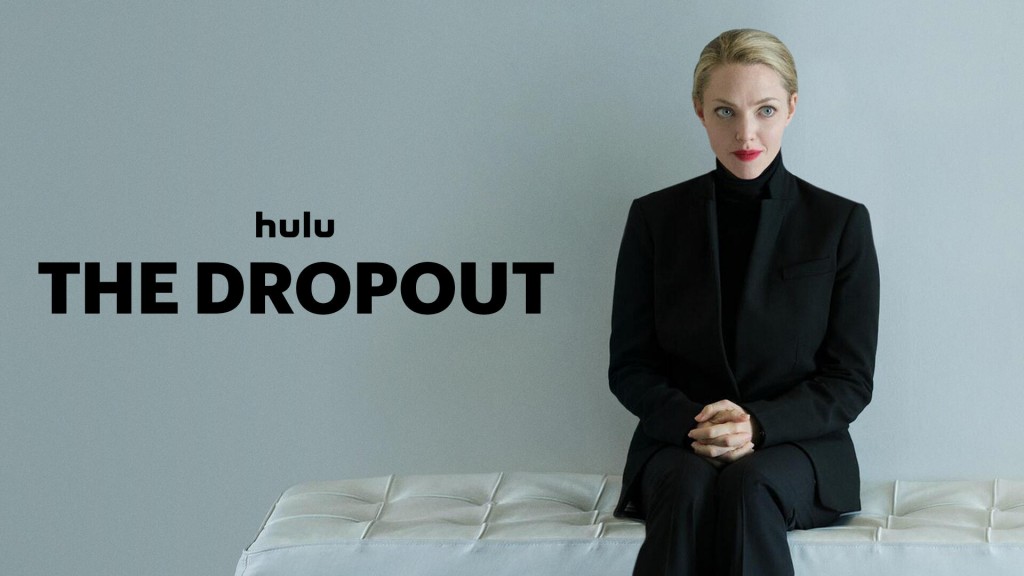 The Dropout is inspired by the ABC News podcast of the same name chronicling the rise and fall of the world's youngest self-made female billionaire Elizabeth Holmes (played by Kate McKinnon) and her company, Theranos. The eight-episode series lands on Hulu on March 3, 2022, and is expected to debut internationally under Disney's Star later on in 2022, but this is all we know right now regarding the date.
5. No Exit (February 25)
This harrowing suspense thriller called No Exit follows Darby Thorne (played by Havana Rose Liu), a young woman who is stranded on the highway by a blizzard. This forces her to find shelter at a highway rest area, where she is joined by a group of strangers. The movie premieres on February 25, 2022, and will also be available on Hulu.
6. Marvel's Hit-Monkey (Series)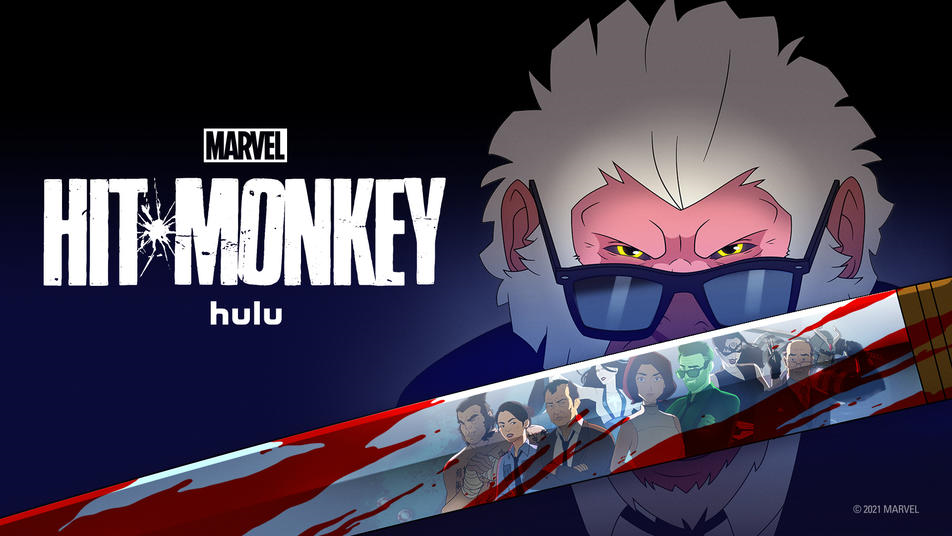 An injured hitman hides out amongst a tribe of snow monkeys in the mountains of Japan after a high-profile political assassination goes sideways. One of the cool things regarding this animation is that George Takei voices Shinji Yokohama here, and you can recognize his Sulu distinctive baritone when Shinji speaks. This adult animated series was originally released on Hulu in November, and it's already streaming there. It will be coming to Disney Plus internationally in early 2022, but no further details are known about this right now.
7. Pam and Tommy (February 2, 2022)
This biographical drama series is a Hulu/Star original that surrounds the controversial tape of Motley Crue drummer Tommy Lee and actress Pamela Anderson, who are played by Sebastian Stan and Lily James, respectively. Pam and Tommy will premiere simultaneously on Monday, February 2, 2022 - on Hulu in the US and on Disney Plus through its Star service for UK viewers.
This is the list of all movies and series coming to Disney Plus in 2022 that was announced until this moment, and we have quite a few things to look forward to. Thank you for visiting TechNadu!