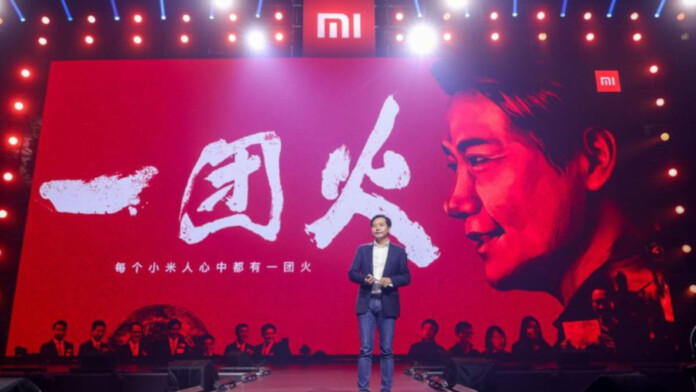 Xiaomi believes the internet of things is the next stage of the competition, and invest in it heavily.
The company experienced a 40% loss in share value last week, as a result of market decline.
AI-powered devices and a globally interconnected network are now where the focus of development is in.
Xiaomi's CEO Lei Jun has told employees to forget everything and focus on artificial intelligence and the internet of things, as the Chinese smartphone manufacturer approves a $1.5 billion investment on these sectors. The investment corresponds to a research and development period of the next five years and is aligned with the company's vision to reap greater benefits through the offering of high-value services that stem from AI and IoT. As Lei Jun stated on Bloomberg TV: "Now is the time for the action. We are all in on AioT."
https://www.youtube.com/watch?v=LYnZcbU2aDs
Xiaomi had reached its peak value in June 2018, but is currently down 40% from then, having sustained a two-day share price plunge last week, when the relevant IPO lock-up expired. In spite of the promises made by Xiaomi's co-founder and several high-standing executives not to sell their shares, demonstrating sincere confidence in the long-term value of the company, the result was largely disappointing. The global economy predictions that want all profits and revenues being cut didn't help the situation at this time.
The Beijing company wants to diversify their revenue sources, aiming to expand further in markets in Europe, India, Africa, and the Middle East. The goal is to achieve a 50% share of the total revenue to derive from the aforementioned markets, so as the company can have better business prospects and a more financially stable environment that will inspire confidence to investors and shareholders. As the smartphone market is expected to shrink further in 2019, Xiaomi needs to focus on internet information services and AI before it's too late to cope with the changes.
Lei Jun believes that the arrival of the 5G technology will put a break in the smartphone demand decline that currently plagues everyone in the field. However, and as this will open up the need for new internet services, those who will take advantage of the sudden rise in hardware demand will also be in an optimal position to reap the fruits of IoT. This is precisely the bet that Xiaomi is taking, entering more European markets with dynamism and extending their potential IoT userbase to a genuinely global scale.
Do you find Xiaomi's shifting business strategy to be based on wishful thinking or an undeniable reality? Let us know of your thoughts in the comments section below, and don't forget to exchange opinion with our social community on Facebook and Twitter.