Sunday was fuboTV's most-watched day
Over 170,000 people used the platform at the same time
The World Series and El Clasico were the main attractions on fuboTV
The World Series took fuboTV to the top this past weekend! Sunday was fuboTV's biggest day so far, with nearly 170,000 unique viewers turning to the platform to watch major sports events and more.
According to fuboTV, Sunday was the platform's most-viewed day ever, attracting nearly 170,000 unique viewers. They particularly enjoyed NFL Sunday, English Premier League soccer, AMC's The Walking Dead newest episode, and the season premiere of Ray Donovan on Showtime. The stars of the weekend were the World Series and the El Clasico match between Real Madrid and FC Barcelona, with the latter scoring 5 goals to 1.
So, how was fuboTV's Sunday? Well, the 170,000 unique viewers were 21% more than the previous all-time high, which happened over a month ago. At 1 PM ET, during the NFL kick-off and during El Clasico, there were nearly 100,000 concurrent streams on fuboTV. This is the most the platform experienced since the World Cup.
Good News for fuboTV
At the same time, the increase in interest in fuboTV took the app to the top of the iOS app store. That being said, fuboTV was ahead of ESPN, NFL, and even YouTube TV, which was the World Series sponsor.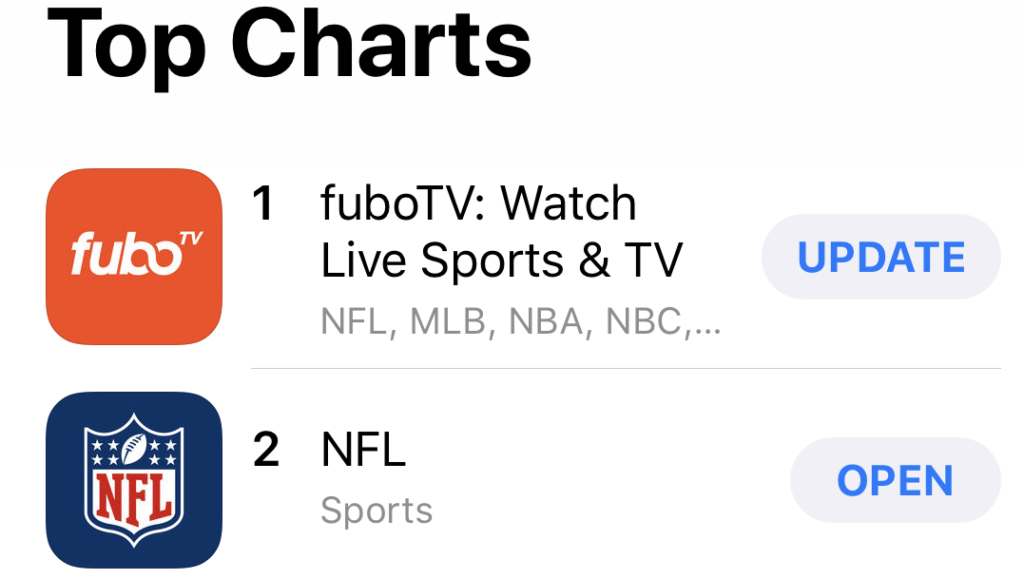 Another cool thing that happened on Sunday on fuboTV was the fact that El Clasico got streamed in 4K Beta. Also in 4K Beta were streamed the English Premier League matches.
This shows that cord-cutting is on the rise, and we're sure we're going to see even more such good days both for fuboTV and other platforms like it. It should be said, though, that fuboTV's focus on sports channels makes it an attraction to sports fans primarily. Whether we're talking about soccer, football, baseball, or something else, fuboTV has it.
Did you watch the games on fuboTV this weekend? Let us know in the comments below, and please share the article online if you can. Come chat with TechNadu over on Facebook and Twitter!