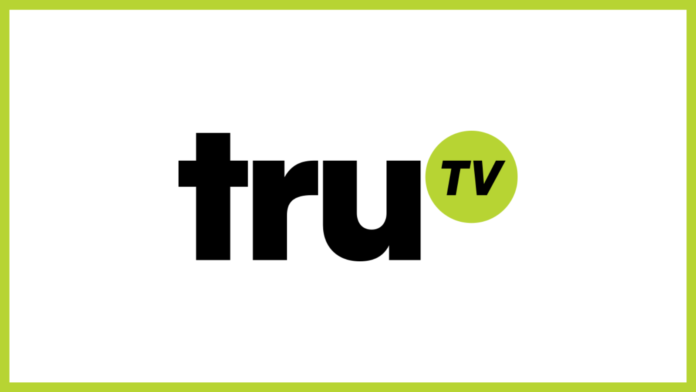 If you are looking for interesting content to watch, then you certainly can rely on the likes of truTV, which is a really cool network that is home to lots of quality content that will keep you entertained. We're going to figure out how we can watch truTV online, so let us figure out how we can do this best.
TruTV was initially launched back in 1991 as Court TV, but later, in 2008, it went through a relaunch as truTV – as we know it now. The channel went from focusing on crime programs to reality documentaries and soap operas.
Today, TruTV reaches over 91 million households across the United States, and it's also present in several live TV platforms, so you can even enjoy it online.
How Can I Live Stream truTV?
Nowadays, it super easy to watch TV online because there are so many live TV platforms available. Switching from cable to live TV platforms is something that we should all do, as we get a lot more freedom to watch the content we love wherever we may be, gaining a lot more freedom of movement in the process. One of the best platforms for you to watch truTV is Hulu, which is a single-bundle service. Of course, you may already be familiar with this service's name, thanks to its on-demand library. Nonetheless, the live TV platform is also quite impressive, featuring dozens of networks. Start your 7-day free trial of Hulu now!
If you want to watch even more networks, you can add any of the channel packs they have available, as well as premium networks from their list, which includes the likes of HBO and Showtime. Hulu stands apart for the fact that, when you subscribe to the live TV service, they also grant you access to its on-demand library, so you get twice the content at the same price. Hulu works on pretty much any device you have at home, including iOS and Android smartphones and tablets, Apple TV, Android TV, Fire TV, Chromecast, Roku, PlayStation 4, Xbox One, and more. (Note: Hulu is a service that only works in the United States, so if you're going to travel abroad and want to access your favorite channels, you will need a VPN. You can click here to get all the details you need to know.)
Here's how you can start your 7-day free trial on Hulu:
First, you'll need to visit the Hulu Live TV web page and to tap on the "Sign Up Now" button. You will get redirected to a new page where you have to provide your personal information, such as your name and email address.
Then, you get to start building up your subscription by adding the live TV plan and any channel packs, premium networks, and add-ons you like.
Finally, they need your card details so they can bill you when the free trial is complete.
Other Ways to Watch truTV Online
fuboTV – Another option for those who want to watch truTV online is fuboTV, which is a single-bundle service. Here, you will find dozens of networks, including truTV, so you get to watch all your favorite shows. Start your 7-day free trial on fuboTV now! There are also loads of channel packs that you can add and several premium networks.
Sling TV – We also have Sling TV on the list, and this is a highly customizable service. There are three bundles available here, and truTV is part of all of them. When you choose from the Orange, Blue, and Orange + Blue bundles, you need to know that they have different prices and channel combinations, but they also come with different perks. For instance, Orange subscribers can only watch content on one device at a time, while Blue subscribers can watch on up to three devices simultaneously. Orange + Blue subscribers have it the best, as they get four simultaneous streams to enjoy. Start your Sling TV subscription with a discount! As we already mentioned, there are a ton of customization options available, meaning you can add loads of channel packs and premium networks to your account.
How Can I Watch truTV When Traveling Outside of the United States?
Whenever you travel outside of the United States, there is one thing happening that you won't like: you won't be able to access the geo-blocked live TV platforms and streaming services. Due to the restrictions imposed by the licensing deals that the companies have signed, live TV platforms and streaming services are prohibited from streaming content beyond the borders of the United States. Therefore, as soon as they detect your IP address is not from the United States, you will get blocked. This is quite unfortunate, but it's something that you can fix in under a minute with the help of a good VPN. We can recommend ExpressVPN for the job because it can change your IP address in just a few seconds, it has thousands of servers all over the world, and some great privacy features to help you go undetected.
Here's how you can use ExpressVPN to watch truTV:
The first thing to do is to visit the ExpressVPN website (49% OFF), so you can start your subscription by creating an account. Before you do that, we need to tell you that ExpressVPN has a 30-day money-back guarantee policy, so if you have any issues whatsoever, you can ask for a refund.
Then, you need to download the app for your device, and to install it. Launch the tool and log into your account, so the app is ready to use whenever you need it.
Look for a server that is located in the United States and connect to it.
When the app informs you the connection has been established, you can go ahead and launch Hulu so you can watch truTV whenever you feel like it.
Can I Watch truTV on the Network's Website?
Yes, that is something that you'll be able to do because truTV has a live stream on its website. To access the live stream, you will need to log in to an account with the help of credentials from your TV provider. The TV provider in question can be a live TV service like the ones we already discussed or a cable company for those who are yet to cut the cord. (Note: The truTV live stream is geo-blocked, so if you're going to travel abroad, you will need the help of a VPN to reach the content. Click here to get all the details on what you have to do.)
What Can I Watch on truTV?
As we already mentioned, there are a lot of cool shows to watch on truTV, and they mainly focus on the documentary and reality TV segments. Here are some of the shows you can watch on truTV:
Tacoma FD
Impractical Jokers
I'm Sorry
Comedy Knockout
Hack My Life
It's Personal with Amy Hoggart