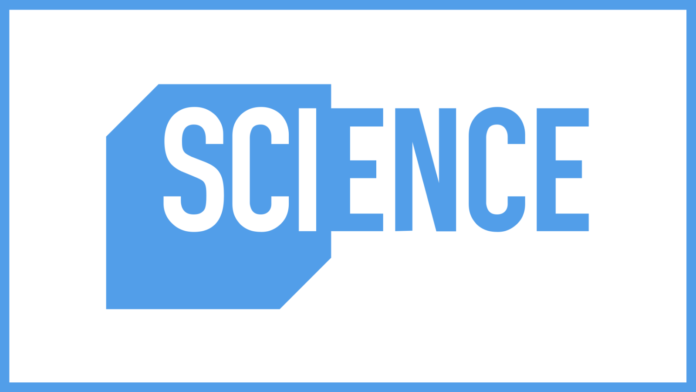 While it's true that TV is mostly for entertainment, there are also loads of programs out there that can teach you a thing or two, and Science Channel is exactly the type of place to get that. We like watching Science Channel online, so let's go figure out how to do that.
Science Channel is a network that's owned by Discovery Inc., and it's been around since 1996. The programming they feature is mostly focused on technology, space, ufology, wilderness survival, animal science, prehistory, and so on.
Science is available in over 75 million households, and it's quite popular with the Discovery Channel fans, as they see it as an extension of what the latter has to offer.
How to Live Stream Science Channel?
Watching TV is something we all do, and nowadays, you can even do this online. This is absolutely great because it means you can be where you need to be and still have access to the content you love. Live TV platforms make your life easier, and we think that one of the best options to watch Science Channel online is Hulu. The service comes with a single bundle of channels where you'll find loads of cool things to keep you entertained. Start your free trial on Hulu!
Besides the main bundle, there are also a couple of channel packs that you can get, as well as several premium networks. In fact, you will need to get the Entertainment add-on because that's where you'll find Science Channel, as well as other networks. This one will cost you an additional $7.99 per month. When you subscribe to the Live TV service on Hulu, you will also get to enjoy everything that is available with their On-Demand service. Hulu works on pretty much any device you have at home, including iOS and Android smartphones and tablets, Apple TV, Android TV, Fire TV, Chromecast, Roku, PlayStation 4, Xbox One, and more. (Note: Hulu only works in the United States, so if you're traveling abroad, you will need a VPN. You can click here to get all the details you need to have to make this possible.)
Here's how you can start your free trial of Hulu:
First, visit Hulu's Live TV webpage and tap on the "Sign Up Now" button. You will get redirected to a new page where you have to provide your email address and a password, as well as other personal information.
Next, you need to start building up your subscription, and you can do that by choosing the Live TV plan, and any channel packs or premium networks you may be interested in.
Don't forget you need the Entertainment add-on!
Finally, they need you to provide your card details, so you can be billed once the free trial is complete.
Other Ways to Watch Science Channel Online
fuboTV – Another service that is home to Science Channel is fuboTV, which has a single bundle of networks available. Unfortunately, you won't find Science Channel there, so you'll have to get the fubo Extra channel pack. In fact, the Ultra plan on fuboTV also includes the fubo Extra pack if you want to get it all pre-organized. Start your free trial of fuboTV now! There are also other channel packs that you can add to your subscription, as well as plenty of premium networks.
Sling TV – You can also find Science Channel on Sling TV. There are three bundles available here – Orange, Blue, and Orange + Blue. You should be aware that each of these bundles comes with its own perks, as Orange subscribers get one stream to enjoy, Blue subscribers get three of them, and Orange + Blue subscribers get four simultaneous streams. However, Science Channel isn't present in any of these, so you'll need the News Extra pack, which costs $5 per month. There are many other channel packs available, as well as some really great a la carte and premium networks. Get $10 off (first month only) on Sling TV Now!
Philo – Another cool platform where you'll find Science Channel is Philo. This one has a single bundle of networks and no channel packs or premium networks to speak of, resulting in a simple platform. Start your free trial of Philo now! They do have some great perks, however, and they also boast the best prices on the market.
How Can I Watch Science Channel When Traveling Outside of the United States?
Whenever you travel outside of the United States, there are things that you can't do because live TV platforms and streaming services are geoblocked. In short, this means that when your IP shows you are not in the US, you can't access the content you are interested in. You can bypass the problem by using a VPN that will change your IP address, so you appear to be back in the United States. We can recommend ExpressVPN, which is a great VPN tool that will change your IP in just a few seconds. It can also protect your data with the help of the security and privacy features they have.
Here's how you can use ExpressVPN to watch Science Channel when traveling outside of the United States:
First, you're going to have to subscribe to ExpressVPN (49% OFF), which is a very easy thing to do once you visit their website and follow the few steps to set up an account. ExpressVPN also offers all subscribers the possibility to ask for a refund within 30 days, thanks to their money-back policy.
Then, you will need to download the app for your device and install it. Launch the tool and log in to your account as soon as possible to get things going.
Following up, you have to look for a server that is located in the United States and connect to it.
When the connection is established, the app will inform you of this, and you can load Hulu and start watching Science Channel.
Can I Watch Science Channel on the Network's Website?
Absolutely! Watching Science Channel live on their website is very much possible. In order to do this, you'll need to log in to an account, for which you'll need credentials from your TV provider. The provider can be one of the live TV services we discussed or a cable company. (Note: The Science Channel live stream is geo-blocked, and you can only watch it with the help of a VPN. Click here to find out how you can do this!)
What Can I Watch on Science Channel?
On Science Channel, you'll find loads of cool shows you can stay on top of wherever you are. Here are some of the network's hits:
Sea Monsters
Unearthed
Shipwreck Secrets
What on Earth
Mysteries of the Abandoned
Engineering Catastrophes