Many U.S. federal agencies and several branches of the military are buying Chinese cameras thinking they're American.
The resellers are not disclosing the fact that these products are Chinese-made rebrands on the hardware and software level.
The state needs to up its reviewing procedures to ensure that it complies with the country's very own entity list.
According to a report by The Intercept, based on public records, there are numerous federal agencies in the United States, including quite a few branches of the military, that have purchased video surveillance equipment from Chinese vendors that are otherwise sanctioned and blacklisted for being untrustworthy and a threat to national security. The act wasn't deliberate as it seems, and the U.S. State didn't just do it for cost-cutting reasons - but due to the lack of scrutiny, control, and supply origin reviewing procedures.
From what appears to be the case, a network of American resellers of Chinese cameras falsely claimed that the equipment they sold was made outside China, or at least by manufacturers not on the national blacklist. Considering how many re-brands there are in the particular market, managing to find out who made what by the naming alone would be practically impossible. On the outside, the shell may read "Honeywell," a public American company. The internals of these devices, though, are often made by companies such as Hikvision and Dahua, two firms added onto the entity list in October 2019.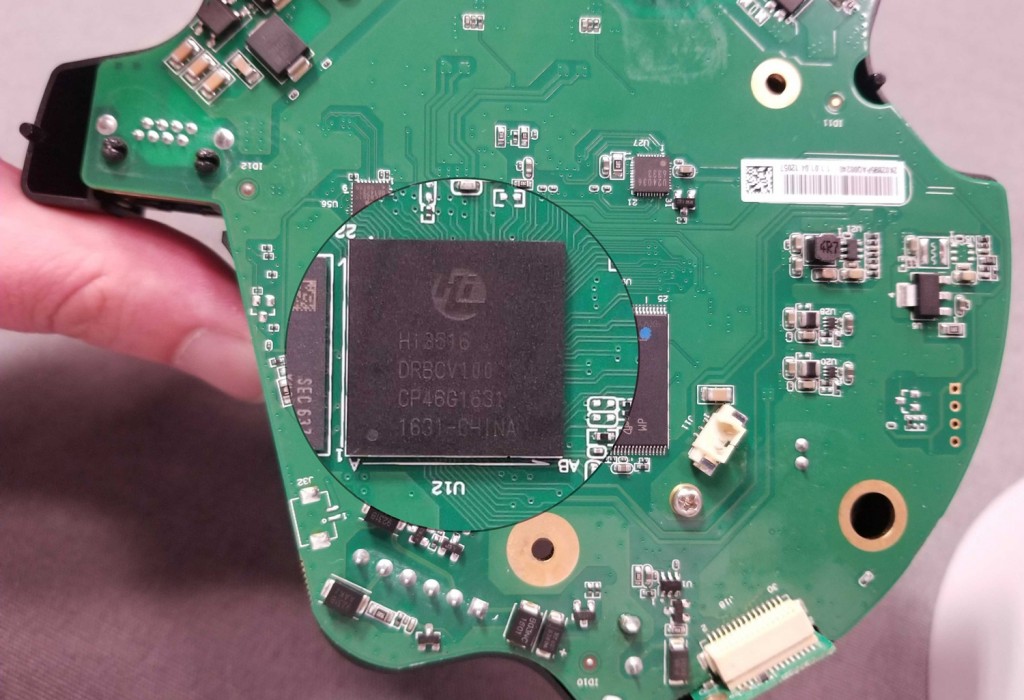 But it's not only about the internals and the hardware. The software to accompany those products is also a rebranded, slightly modified version of the original Chinese tools, coming with another set of potential risks, possibly even more severe.
One notable example presented in the Intercept report is a May 2020 purchase of surveillance cameras from the U.S. Air Force, who thought the vendor, 'Ekoam Systems,' was based in Virginia. In reality, though, the purchased models were made by Lorex, a firm based in Ontario, Canada, which was acquired by Dahua in 2018. Whether or not Ekoam is doing this purposefully or just out of ignorance remains a question, but the army should have better checks in place anyway and not rely solely upon the claims of the resellers.
This story also highlights the level of market infiltration of Chinese video surveillance companies, if not outright dominance. Whenever we're met with an electronic device that works well and doesn't cost much, it has to be made in China. In some spaces, like video cameras, for example, finding non-Chinese products is next to impossible and certainly not financially sensible. If the U.S. government wants to comply with its own entity list, it will need to do more in terms of providing incentives for local production, as well as checking what they're getting from American vendors.