Tumblr is back and available in App Store again, after a month's ban
The platform implemented a new AI to detect nudity, and updated their community guidelines
Users concerned that their content will get censored for no good reason now
Tumblr found itself in an awkward position last month, as Apple decided to remove the app for their App Store due to the existence of content that was marked as "child exploitation material". Tumblr reported that child sexual abuse content is routinely filtered out thanks to their checks, but somehow this specific case seems to have passed under their radars. Since then, the platform applies much more rigorous checking and filtering processes, so even non-abusive content is sometimes mistakenly filtered out sometimes. To make things even safer and reduce the risk of a future ban, Tumblr has decided to completely forbid any kind of adult content starting from December 17th.
This news has brought the micro-blogging and social networking app back to the App Store, as the new community guidelines have possibly satisfied Apple. As mentioned in these new guidelines, the ban includes material depicting: "real-life human genitals or female-presenting nipples — this includes content that is so photorealistic that it could be mistaken for featuring real-life humans," or "any content, including images, videos, GIFs, or illustrations, that depicts sex acts".
Tumblr has also launched a new algorithm to detect and flag porn at the start of this month, which has worked on an excessive filtering level so far. The new algorithm has identified dogs, blankets, dinosaur drawings, and even cacti as explicit content. If the same level of content filtering goes on, Tumblr will lose large chunks of its fan fiction and fan art community, two of its most vivid areas along with nudity content. Moreover, and as other users care to point out, nudity in art cannot and should not ever be censored.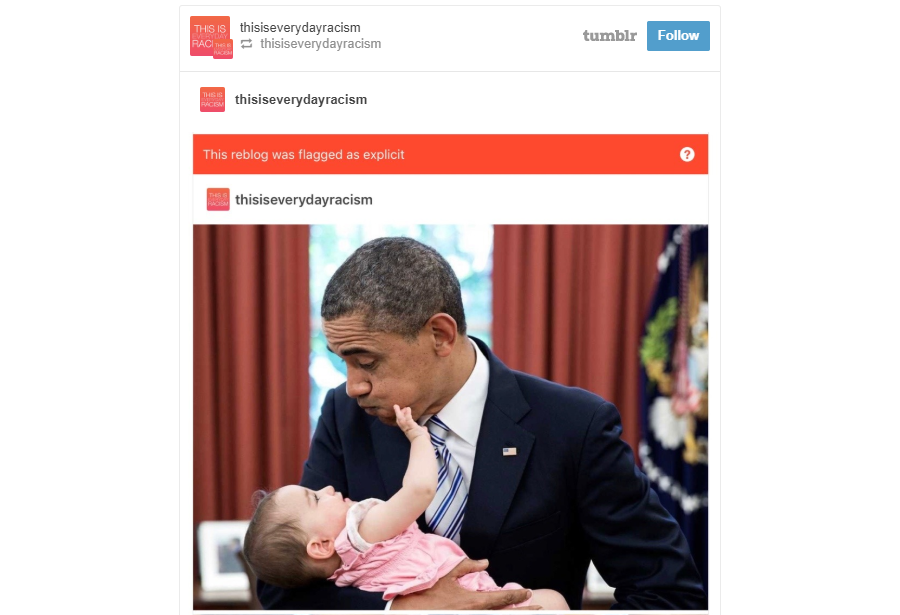 Whatever happens from now on though, the only thing that is certain is that the strict policies are enforcing massive censorship on popular platforms. Those who don't comply find themselves burdened with hefty fines, or are even thrown out of money-making platforms such as the App Store. The only solution right now seems to be the development of much more accurate nudity detection AIs that will be able to distinguish between a woman breastfeeding and a woman that is demonstrating her natural beauty. All in all, the line is and has always been blurry since we're asking a machine to tell the difference between the two sides of the same coin.
Are you concerned about the increasing level of content censorship on social media platforms? Share your thoughts in the comments section below, and also pay a visit to our socials on Facebook and Twitter.