Ebay is having a 20% discount sale on a multitude of electronic devices, and the Nintendo Switch is among them.
The offer can be availed by entering promo code PSPRING20.
Since the sale first started, the Nintendo Switch has been sold out and again came back in stock. Prices are higher than its first listing, but with the on-going discount, it is still a profitable purchase.
The Nintendo Switch is currently going on sale for a 20% discount on eBay. This is a part of a storewide discount offer for many electronic products.
Customers need to head on over to eBay and apply the promo code PSPRING20, to avail the discount. Since its official release back in 2017, this is the first time the gaming handset has received such a significant price slash.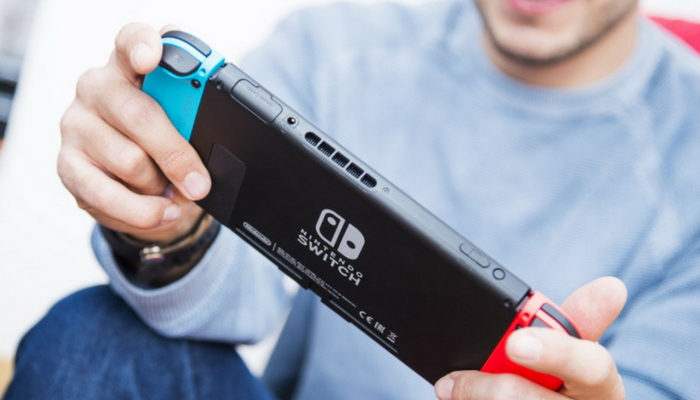 This month marks the one year anniversary of Nintendo Switch. Following the big day, an announcement was also made that a boatload of new games will be hitting the console as third-party developers like Bethesda and Rockstar will join the platform.
New and upcoming games to Nintendo Switch includes the much awaited Super Mario Bros., as well as the new Pokemon and Metroid games. If you have been eyeing the Nintendo Switch for some time now, then this is as good a time as any to get your hands on the console.
The Nintendo Switch is a one of a kind gaming console boasting an innovative modular design which allows it be used as a home console, or as a portable gaming system, and even as a standalone table with paired controllers.
Update: With the start of the sale, the Nintendo Switch had completely sold out, and then again came back in stock again. The prices are higher than before, although after applying the promo code, it is still a profitable deal. Shipping is also free but confined to U.S market only.