TCL is slowly but surely becoming one of America's most popular TV brands, as it regularly ups its offering. TCL's Roku television sets are very popular. Therefore, it is not strange that the company decided to continue the collaboration. TCL - Roku partnership has been announced on both companies' websites. The companies will join efforts to create new 4K HDR TV sets, as well as new soundbars, which could be connected to a TV, or used as standalone speakers. This will be the first soundbar to include the voice and entertainment assistant that Roku recently announced.
The New Result of a TCL - Roku Partnership
TCL and Roku previously collaborated on the budget-friendly P-series, which was one of TechRadar's favorite TVs in 2017. After that success, the team decided to continue making their loyal customers happy with the new 6-series and 5-series TV sets. 6-series premium line has been announced first and it will feature a slim, smooth, metal design, will come in 55 and 65-inch sizes and also be equipped with Dolby Vision. Another thing that it will be accompanied by is a new Roku TV voice remote.
On the other hand, the 5-series line will not have the posh-looking metal design. However, it will still come equipped with Dolby Vision. Moreover, it will have pretty much the same HDR, Natural Motion, and all the networking options that you get with a 6-series. In addition, 5-series line comes in 45 and 65-inch sizes, powered by a wide-color imaging.
The New Roku Smart Soundbar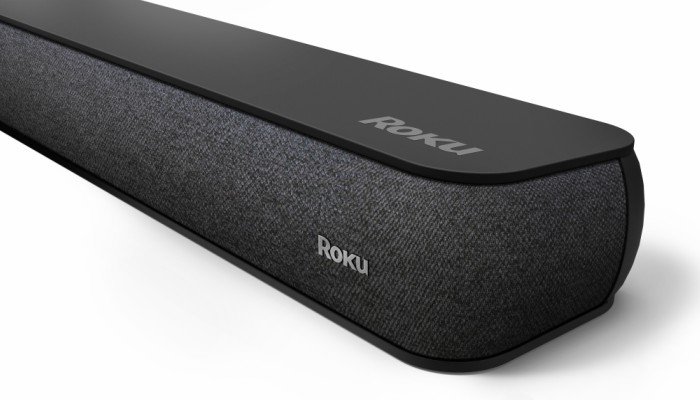 Last but not least, the TCL - Roku Partnership also gave birth to the Roku Smart Soundbar. As announced by Roku, their vision is a broad ecosystem with Roku TV at the center of it. The Smart Soundbar will come as an addition to TCL's new Alto line of audio products. However, there are still no official images of what the product will look like, or what its price is going to be. It remains to be seen sometime in late 2018.
Final Thoughts
Roku TVs are growing really fast in popularity and TCL has been an instrumental part of that success. Do you see the new efforts by the TCL - Roku partnership as a direct answer to Google assistant and Alexa? How might they fare against such strong competition? Share your point of view!