The famous media streaming company is currently working on building its own Roku voice assistant, to compete against Cortana, Alexa, Google Assistant, and Siri. Roku's smart TVs and TV-streaming devices will get the assistant through an automatic software update. It should become available this fall and its full name will be "Roku Entertainment Assistant". However, you will be able to call it just "Roku."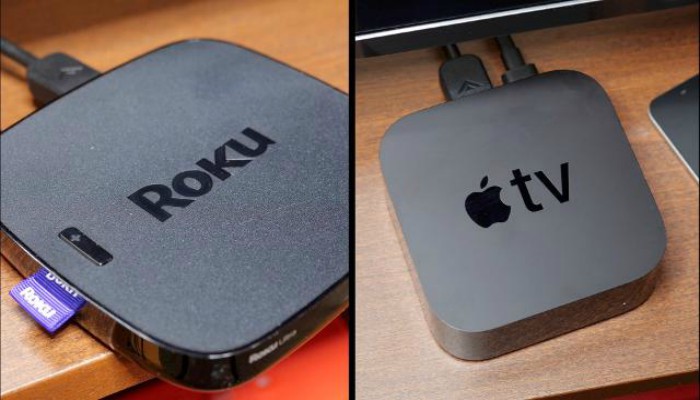 What Will Roku Voice Assistant Let You Do
This Wednesday, Roku announced on its website that it will launch a voice assistant that will let users of Roku TVs and players give voice controls to their devices. The company added that its third-party partners will develop new audio systems that will be able to connect to the Roku Connect ecosystem. This will make it possible for Roku users to give short commands, like "Roku, play Justin Bieber in the guestroom." As Roku added, TLC, one of the partners, will reveal their first Roku voice assistant next week, at the CES gadget show in Las Vegas.
Roku: The Future of Entertainment Systems
Roku does not stop here when it comes to its visions and ideas for turning your house into one big entertainment center. Their new assistant will be present in smart speakers, however, Roku is not producing these itself. Their plan is just to launch a licensing program, which will let companies sell smart speakers with a Roku logo.
These new audio toys will run Roku's genuine operating system and will have the ability to connect wirelessly to one another. This will let them do things such as sync audio, and provide their users with a completely new experience. In addition, users will have the possibility to control all of them with a Roku remote, as well as with voice commands. The company has big plans on what the Roku voice assistant will be able to do. However, they are still not sharing these, other than controlling music and videos.
Will Roku Catch Up With Its New Assistant?
As Roku still hasn't announced any additional details regarding the possibilities its users will have, it's hard to gauge. Amazon Echo and Google Home allow its customers to control TVs, play music, ask questions and check the weather forecast. Therefore, Roku should aim to meet these options and possibly surpass them. Likewise, Google and Amazon also directly compete with Roku with Chromecast and the Fire Stick, who are already shaken by their recent war regarding YouTube app. Therefore, Roku's voice controls should give it at least a little bit of momentum in the race.
Final Thoughts
Are you looking forward to testing the new Roku Voice Assistant? Do you believe it will give it an edge in its race with Google and Amazon? And what commands would you like to see it perform? Tell us!