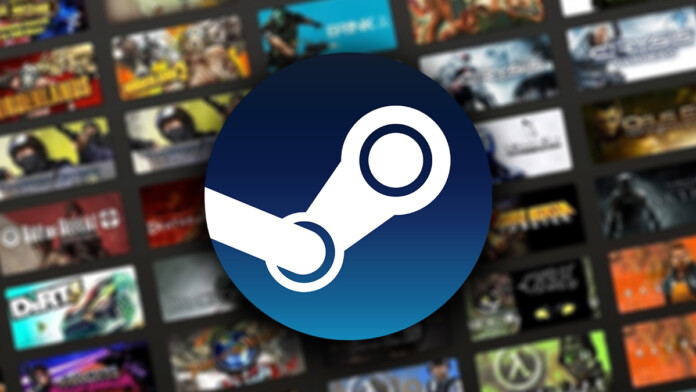 You already know that it's that time of the year again – Steam Summer Sale 2018 is in full swing. We hope that you've been saving money so far, expecting massive price drops. If that's the case, you're in luck! Every single day, a bunch of new discounts appears on Steam – making it hard not to spend pretty much everything you have in your wallet. So, take a deep breath for a moment, and allow us to be your guide through Steam Summer Sale 2018! Let's jump right in.
Steam Summer Sale 2018: What's New This Year?
Every year, Steam surprises us with numerous discounts. However, there are usually other interesting things, just to make things more exciting. This year, it's an online game named Summer Saliens. It's actually easy to overlook this game as it hides behind a small graphics at the top of the page. So, go ahead on click on 'Saliens: Flight The Duldrumz!' and you'll be greeted by a couple of interesting surprises.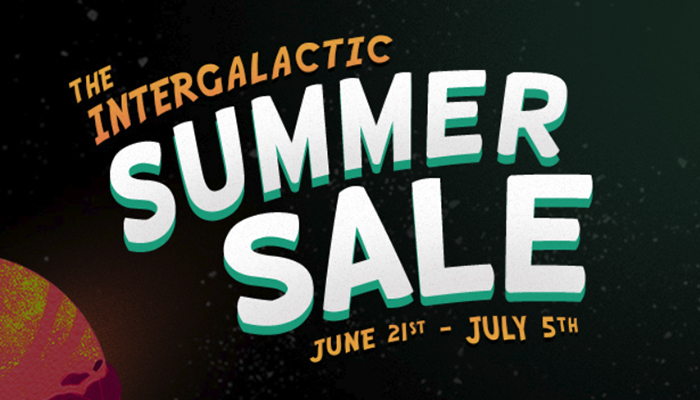 You might we wondering why to waste time playing this game? Well, that's because Summer Saliens gives you a chance to win games from a handful of Valve-picked themes. And now is the best time to show your skills since the game will be available until the Steam Summer Sale 2018 ends (July 5). Since there are no time-limited discounts this year, you can stop for a moment and try your luck in winning some prizes.
Steam Summer Sale 2018: The Hottest Deals Right Now!
Hundreds of titles now come at unbelievable prices, making it really hard to make up your mind. So first, let's go over the best deals you can grab right now.
1. Fallout Franchise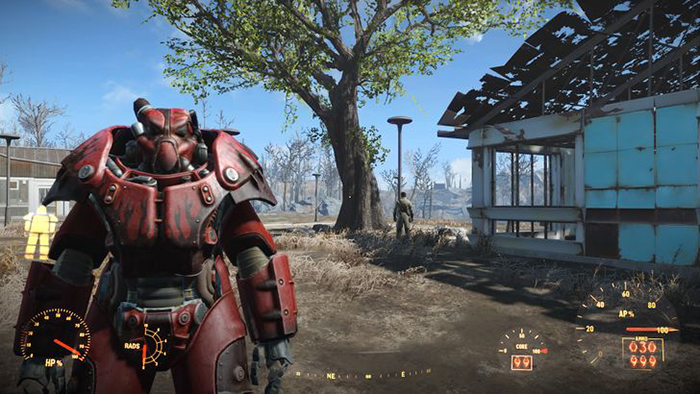 Overview
Title
Fallout Franchise – Fallout 4, 4VR, 3, New Vegas, 2, Classic Collection.
Price
From $2.49 (75% off) up to $29.99 (50% off).
Buy on Steam
Fallout Franchise Sale
The post-apocalyptic franchise has won numerous awards and has a hugely loyal fan base. In case you've never had a chance to dive into this world, now is the best time. The most interesting title here is most definitely Fallout 4 – usually priced at $29.99. We're talking about the 'Game of the Year Edition' which includes numerous add-ons. In case you don't need all these bells and whistles, you can go for the standard version, priced at $14.99 (50% off).
2. Grand Theft Auto V
GTA needs to introduction. Released back in 2015, this is one of the fastest games selling games ever – covering plenty of different platforms. Due to its massive popularity, GTA V usually doesn't detail from its standard price ($59.99). This time around, it can be yours for only $19.79. You can also go bundles that get you in-game money and advanced gameplay movies. If you want the complete package, be prepared to pay $53.78 (regular price is at $142.97).
3. The Witcher 3: Wild Hunt
You won't find a better game than The Witcher 3 when it comes to fantasy games. In case you've ever dreamed of becoming a monster slayer, now is your chance. The game features the best visuals out there, and you get more than 50 hours of storytelling experience. The Witcher's two expansion packs are also on sale including Blood and Wine, as well as Hearts of Stone ($9.99 each).
4. Final Fantasy XV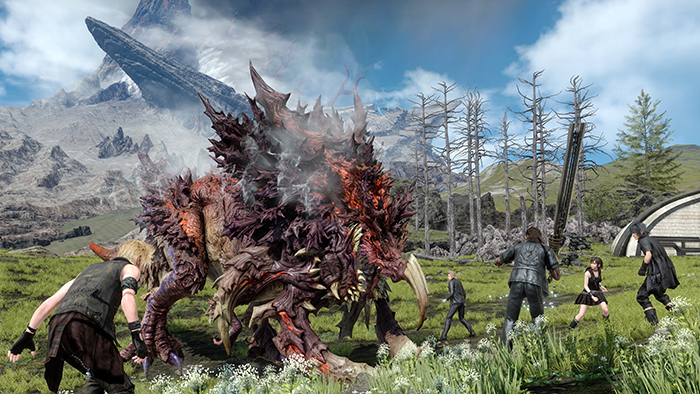 Overview
Title
Final Fantasy XV – Windows Edition
Price
$24.99 (50% off)
Buy on Steam
Final Fantasy XV
The fifteenth installment of the Final Fantasy series takes you on an exciting and unforgettable journey through an open world. We're sure that many of you haven't had a chance to try this game since it was released in March of 2018. Despite being hugely popular, you can now find it at 50% off. In case you have a powerful PC, Final Fantasy XV is the best way to test its limits.
5. Assassin's Creed: Origins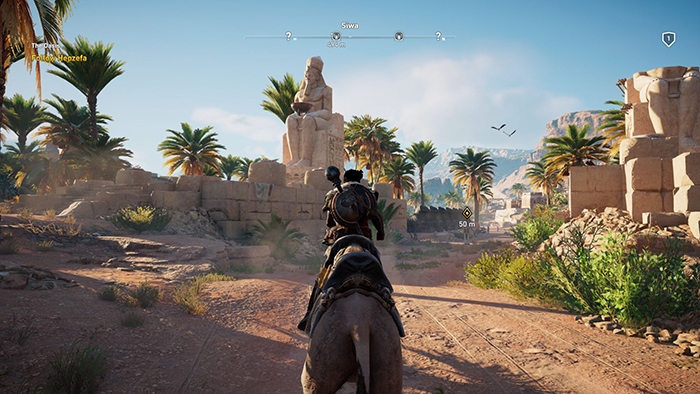 In case traveling through ancient Egypt is your thing, you are going to love the latest Assassin's Creed installment. It features a massive and open world where you're free to explore and create your own path. Plenty of excitement awaits in addition to beautifully designed visuals. We're more than sure that you'll be obsessed with this game for a very long time.
6. Just Cause Franchise
Overview
Title
Just Cause 1, 2, 3, 3XL.
Price
Starting at $0.97 (From 70% to 80% off)
Buy on Steam
Just Cause Sale Page
Despite having numerous gameplay issues at launch, Just Cause 3 managed to secure a high rating. Since the game was released back in 2015, it had plenty of time of improvement. Numerous patches were released, making Just Cause 3 one of the best-looking and most exciting virtual adventures. While waiting for Just Cause 4, make sure to explore over 1,000 square meters of complete freedom from sky to seabed.
7. Planet Coaster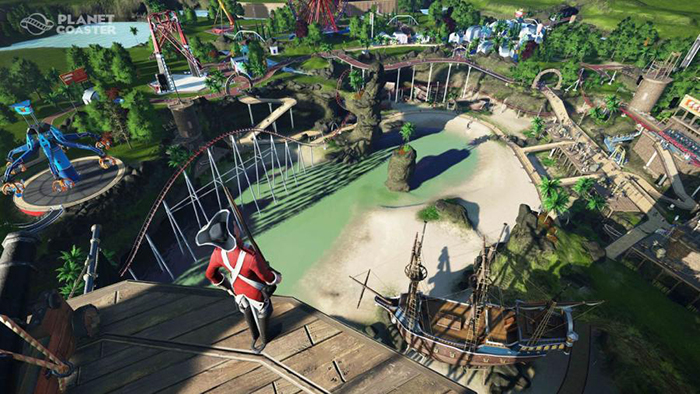 Overview
Title
Planet Coaster (Some DLCs are on sale as well)
Price
$17.09 (55% off)
Buy on Steam
Planet Coaster Sale Page
Back in the day, Rollercoaster Tycoon made history by giving us a chance to build and run a theme park. In 2016, Planet Coaster appeared and ushered this genre into a new digital era. Highly polished visuals, plenty of content, and an amazing management system are here to keep you glued to your screen. Some DLCs are on sale as well, not including the latest one.
8. Dark Souls III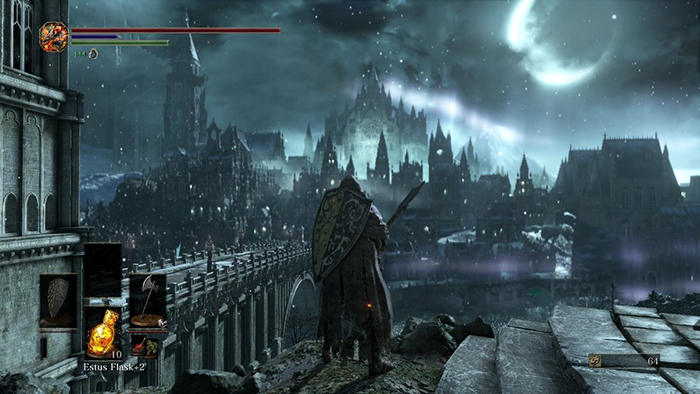 Epic fantasy adventure full of twists and turns, all wrapped up in a beautifully designed storyline – that's what Dark Souls III stands for. Critically acclaimed, this game requires your full attention. As you're drawn into this dark world, you will get to face colossal enemies and amazingly designed environments. In case you're into dark worlds full of dangers, this one is for you.
9. Life is Strange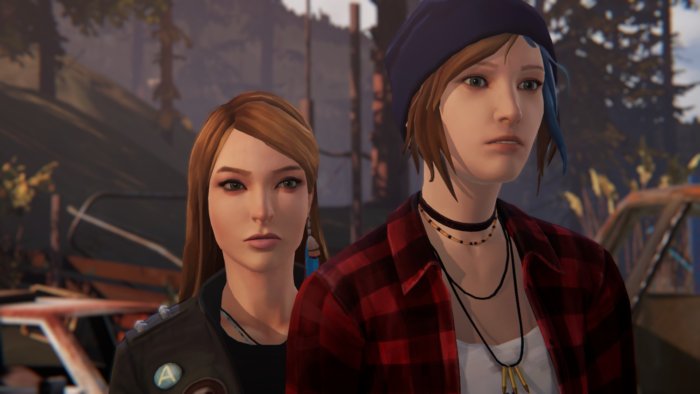 Released back in 2014, this episodic adventure stood out immediately. Smart writing, clever rewinding technique, and an amazing atmosphere can now be yours at an unbelievable price. We are sure you'll get to go through the entire game without leaving your computer, and you'll definitely want more. In that case, you can get its prequel released last year, at a 54% discount.
10. Darkest Dungeon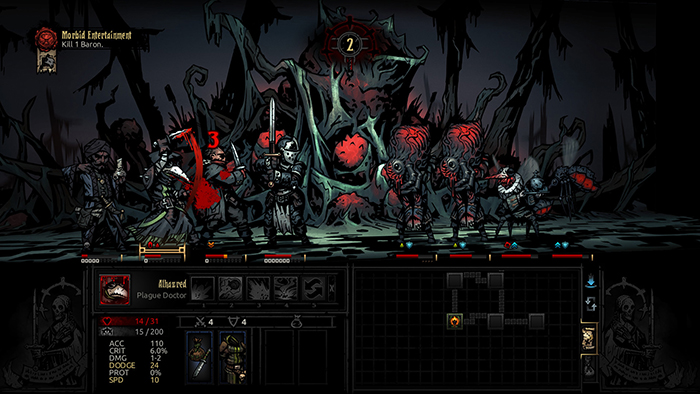 This turn-based RPG is here to win you over with its adventure. You're in charge of selecting and training candidates who will then become heroes, each with their own flaws. You need to fight numerous obstacles, win missions, and defeat your enemies all while taking care of your heroes. The game can be a bit stressful at time but it's definitely worth it.
Steam Summer Sale 2018: The Best Price-Specific Deals
As you can imagine, this isn't where the best deals end. There are hundreds of interesting titles out there, so we're going to list them according to certain price categories. So, make sure do you calculations and spend your precious money.
Best Steam Deals Under $5
Looking for a way to buy a bunch of games – and play those until next year's Steam Summer Sale? If that's so, here are the most affordable games right now!
Best Steam Deals Under $10
If you're willing to spend a few more dollars, you will find numerous big-budget titles that now come at a special price. Take a look.
Best Steam Deals Under $25
We have come to the 'Ultimate' category. Almost every AAA game that's being offered via Steam has been on sale these days. This means that you can buy many of these for under $25. So, here are the best Steam Summer Sale 2018 in this price range.
Steam Summer Sale 2018: How to Get the Best Deals?
We'll end this article with a round of helpful advice. Having so many amazing options in front of you can be confusing. That's why you have to make compromises and prioritize certain titles over others. So, here's to take full advantage of the Steam Summer Sale 2018.
Employ Your Steam Wishlist: When you find an interesting title, make sure to add it to your Wishlist. That's how Steam will let you know when that title is on sale.
Invest in Bundles: It's wise to follow publisher sales. For example, Square Enix or Activision might offer bundles of games which increases the value of this offer. This is the cheapest way to get multiple games at a low cost. Of course, the value goes down if you already have a few bundled titles in your library.
Only Buy Games That You'll Play: When looking at dozens of amazing deals, you might buy something that you won't have the time to play. So, prioritize certain titles and research about the scope of their gameplay. You need to plan your time ahead in terms of how much time you have for this type of entertainment and relaxation. We're sure that you have at least a few titles in your Steam library that you never got to play.
Use a Browser Extension: There is an extension called Enhanced Steam that let you look up historical prices of titles. This can be a life-saver when you don't have much time to decide whether to buy something.
Final Thoughts
That would be all for now when it comes to Steam Summer Sale 2018. We gave our best to present you the very best deal you can find right now. Make sure to come back to TechNadu since we'll keep you posted about fresh deals as well.
If you feel that this article might help other gamers, why not share it online? And also, follow us on Twitter and like us on Facebook to stay on top of the latest information. Thanks!