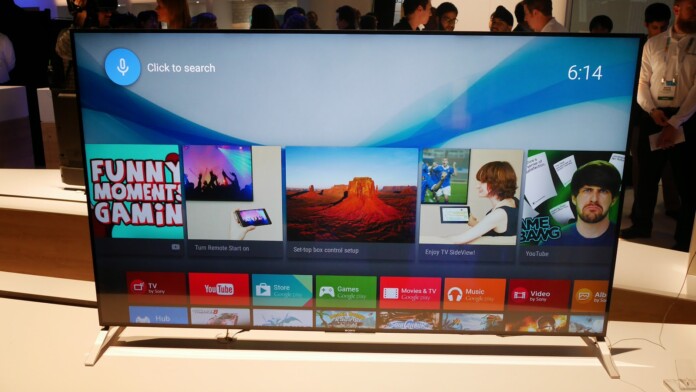 All Sony Android TV products of the past months have been actively blocking the Kodi app.
Kodi enthusiasts are recompiling Kodi from source, using a different package ID as a workaround.
Samsung humorously hops in on Twitter post to encourage consumers to chose their products instead.
Apparently, users who have been trying to install the Kodi app on their Sony Android TVs through the Play Store are getting an "error 506". The active prevention is built in Sony's products, and not even a factory reset can override it. Sony points users to contact the developer of the app, not intending to provide any help with apps that are not officially distributed by them.
Kodi, formerly known as XBMC, is an open source media streaming suite that is very popular with users thanks to its amazing user interface, reliable streaming performance, high quality, and cross-platform functionality. Although Kodi is not promoting any illegal content streaming on its own, many people have used add-ons that enable it to stream from sources that contain copyright-protected material. This has resulted in a bad reputation for the project, and even if it's unjust, many copyright owners or even product manufacturers like Sony seem to be keen to target it with blocks.
Users report that Sony is most likely using a package ID block, so if the app is recompiled from source code with a different ID, it gets installed and works as normal. The multiple user's reports on the matter, however, have caused a stir, and the fact that some of them date back to last year and concerns multiple Sony TV models shows a systematic blocking approach and rules out the possibility of a bug. That said, Kodi official twitter account has bashed Sony, calling their firmware broken. Taking advantage of the situation, Samsung US official Twitter responded with a welcoming tweet to those who want to use Kodi seamlessly. This encouragement to change ships can be considered more like a humorous move, however, as Samsung TVs do not run Android TV, so the Kodi app doesn't work on their products either.
We'll be here when you're ready, Brian. https://t.co/927TdOTjXB

— Samsung US (@SamsungUS) January 4, 2019
Would you buy a Sony Android TV when considering a new one in the future? Let us know of your opinion in the comments below, and don't forget to like this story and subscribe to our socials on Facebook and Twitter, getting the daily tech news first.