Samsung has been working on a foldable smartphone for several years now, and it may finally be announced this week.
Reports suggest that the smartphone will be showcased, but an imminent announcement is very unlikely.
The release date is rumored to be sometime in early 2019.
Rumors of Samsung announcing its foldable smartphone that it has been working on since 2011 surfaced a couple of months ago and it might see an announcement later this week at the company's developer's conference in San Francisco. However, it is likely that it will be simply a showcase event with an official launch scheduled for early next year.
The company has had a rocky experience with the phone's development, according to Samsung CEO DJ Koh (Kwon Oh-Hyun). He revealed at the IFA electronics show in Berlin earlier this year that "Every device, every feature, every innovation should have a meaningful message to our end customer. So when the end customer uses it, [they think] – wow, this is the reason why Samsung made it."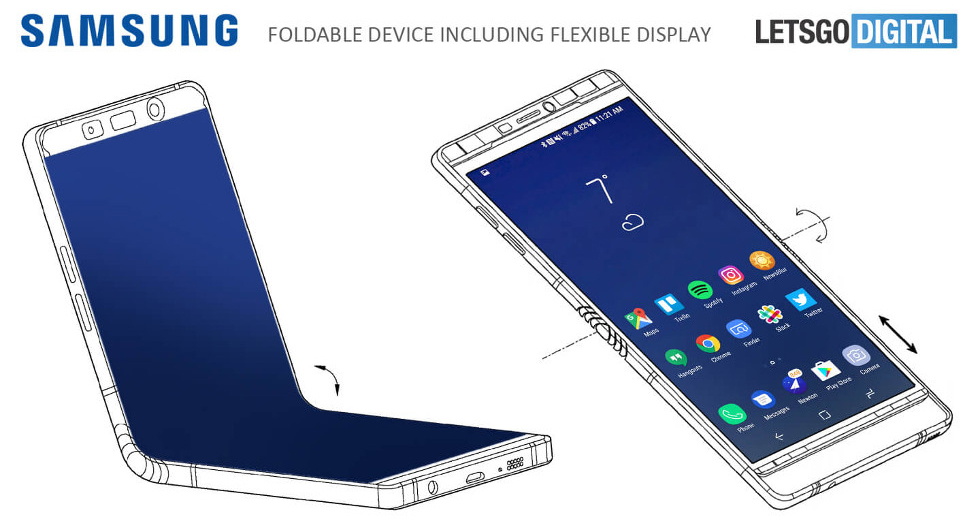 Previous reports suggested that the device will be named Galaxy X but the rumored model number SM-F900U model number suggests that it will be called Galaxy F. it will not be part of the Galaxy S10 lineup of flagship devices and will have its own exclusive lineup. Recent reports revealed at the pre-production units are currently being tested in the US with the software build number F900USQU0ARJ5.
Like other Samsung flagship devices, the device will come with Android. Two model numbers have been reported (SM-F900F and SM-F900N) which suggests that the device will be available globally and not as a device exclusive to the USA.
Samsung is one of the few manufacturers that manages to keep hardware specification leaks from being available in the wild and the only information we have so far is that the device will come with 512GB internal storage. The pricing of the device is expected to be around the $2,000 mark which will make it one of the most expensive smartphones out there.
What do you think about Samsung's rumored foldable smartphone? Let us know in the comments below. Get instant updates on TechNadu's Facebook page, or Twitter handle.