Samsung recently filed a patent for a device that indicates that it will have displays on almost all sides.
Displays will be available on the top and bottom edges and may very well be the first truly bezel-less phone.
The company has not yet revealed any details on the project, and it is still in its earliest stages.
While we play the waiting game for Samsung's foldable smartphone that has been hyped up for years, the Korean tech giant is reported to be working on yet another innovative product. A recent patent filing by the company suggests that it may soon produce a phone that will have displays on all 6 sides of the product. Do remember that these patents do not mean we are going to receive the device anytime soon and it may simply be a product that is experimental in nature so do not get your hopes up this early.
Each year we get access to new Samsung devices that push its own designs to the limits. Over time we have seen bezels getting smaller to the point we now have curved displays with almost no bezels at the sides. Samsung's Edge lineup of smartphones have done a great job so far, and we can expect bezels to be completely removed over the next few years.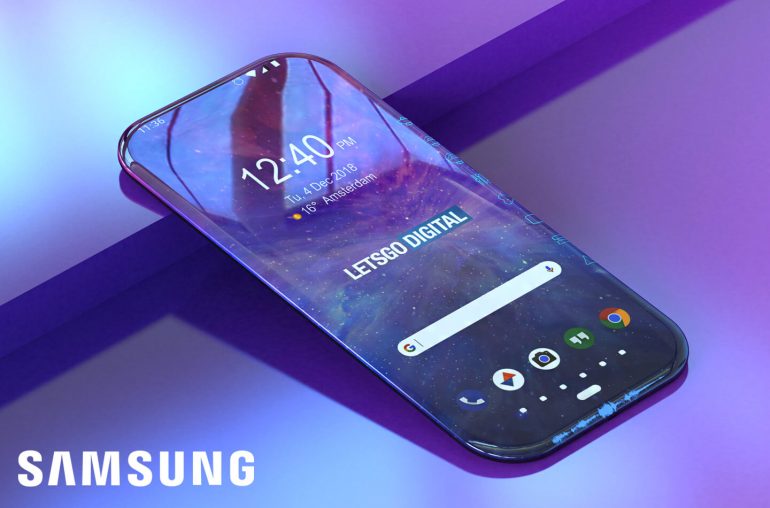 While bezels might seem unaesthetic, they serve the purpose of preventing accidental touches on displays which is why we have not seen a proper bezel-free device yet. It is unknown why Samsung filed the patent for the device, and it is quite possible that the tech giant has figured a way to prevent accidental touches without the need for any bezels.
The patent also reveals that the phone has 6 sizes excluding the front and back panels, which is quite interesting. It might not be a smartphone at all but a portable smart display instead. These patents are usually filed for testing purposes, and we may not see the device being released to the public with the showcased design.
What do you think about the patent filed by Samsung? Let us know in the comments below. Share your thoughts below or on our socials at Facebook and Twitter.