PUBG has launched a new season, and so have the phishing actors looking to steal accounts.
The phishing pages are featuring a spinning wheel where everyone wins something.
To claim the items, the visitors are requested to add their Facebook and Twitter credentials.
PUBG Mobile has recently launched a new season, adding items from 'Metro: Exodus,' a popular first-person shooter video game. As always, crooks proved to be ready for the release of the new season and set up numerous phishing and fake giveaway websites that attempt to trick gullible players.
These websites look more or less the same, featuring a spinning wheel of fortune with items that the visitor is supposed to win.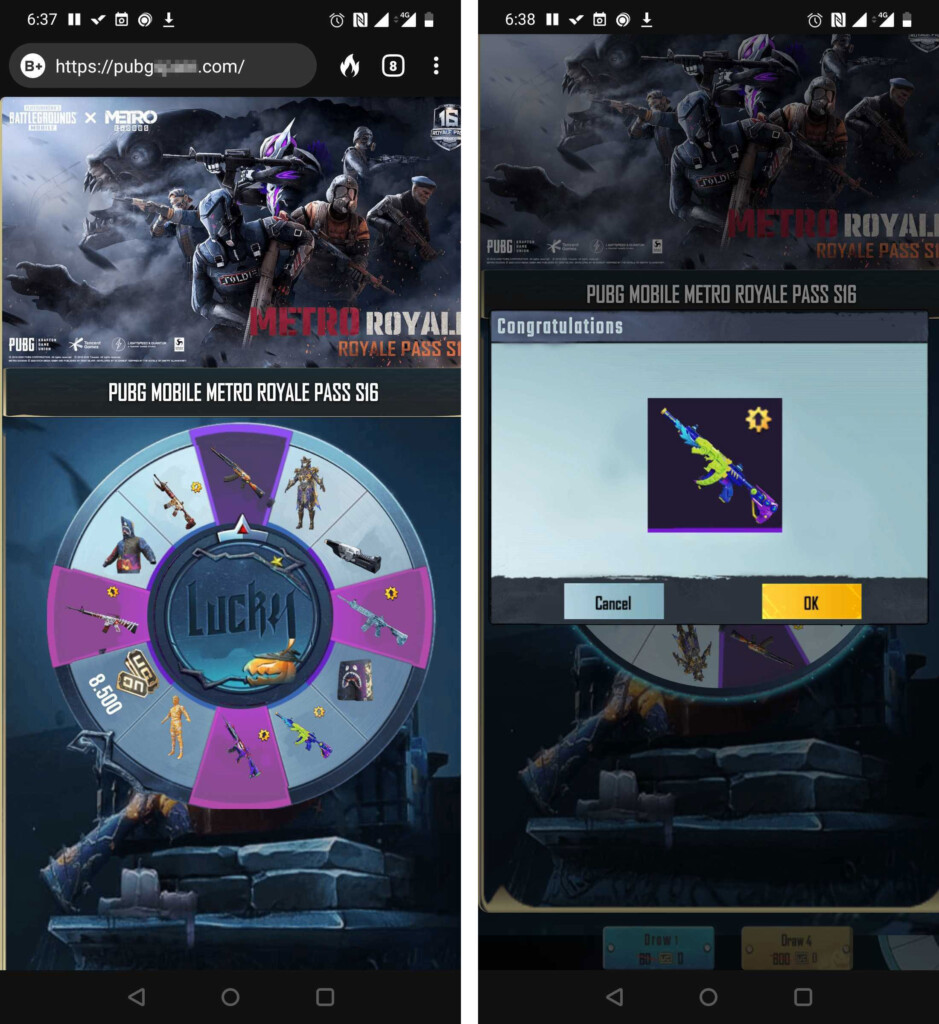 The user is always winning something on the "Lucky Spin," so it's a win-win thing. You're basically called to win something giving nothing in return.
As the rule of life goes, nothing is free - and if it appears free, it really isn't. In this case, the websites' visitors are requested to login to their Facebook or Twitter accounts to claim their items and receive the in-game reward.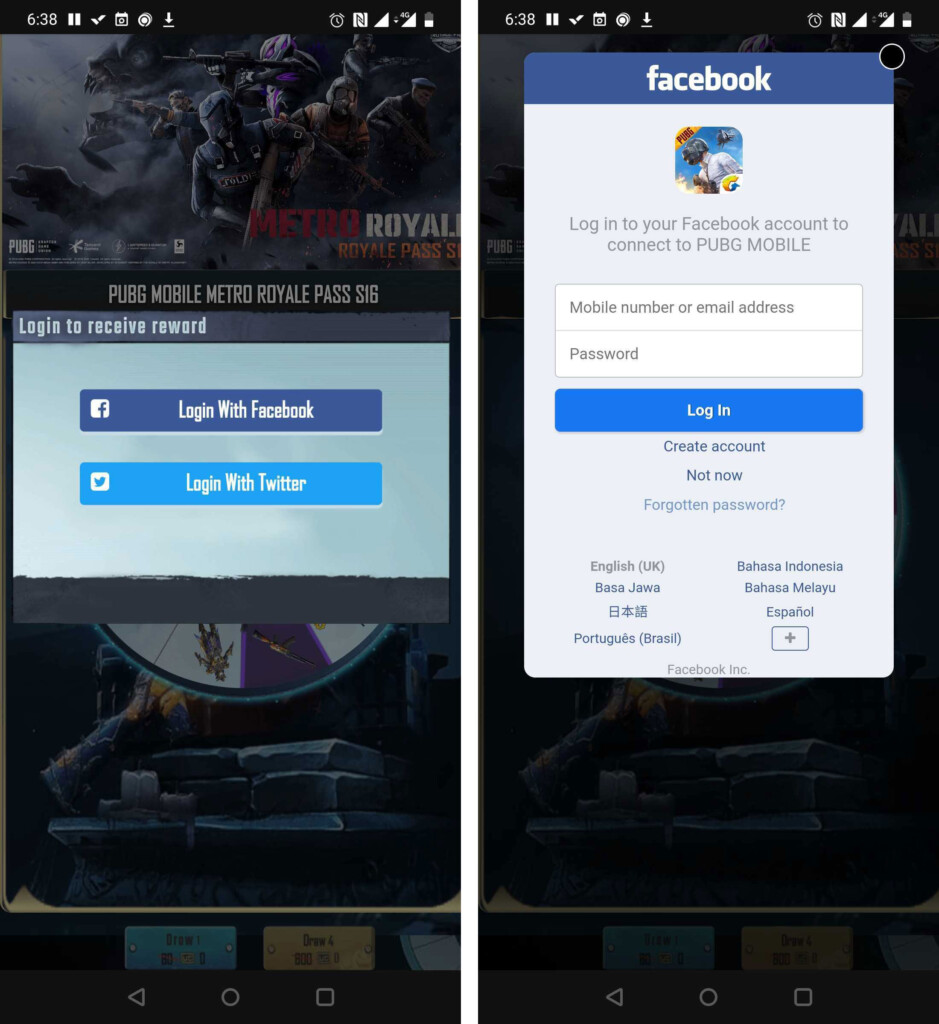 If you try to log in on these pages, your credentials will go into the scammers' pockets. Additionally, you will be asked for more details on a second page that pops up next, asking for your PUBG username, phone number, character ID, and more.
And after these details are given away, too, the final message reassures the victim that their items are on their way and that they should be in their in-game mailbox within 24 hours.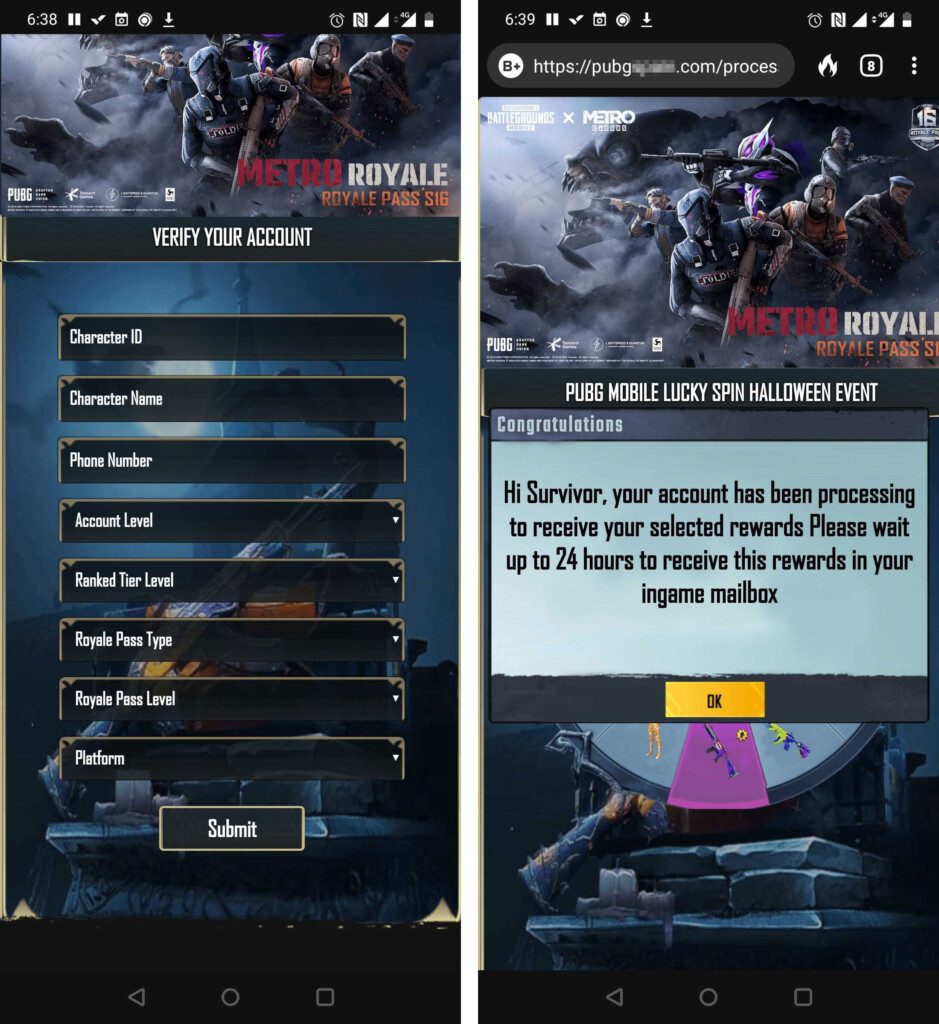 Kaspersky researchers have counted at least 260 phishing websites of this kind, all set up in the last couple of days. Of course, their number continues to grow, some get reported and suspended, and more scammers are joining in, intending to steal PUBG and social media accounts.
If you are excited about the 'Metro: Exodus' season in PUBG, try to keep yourself vigilant and cautious when you're met with "too good to be true" promises. For starters, you shouldn't trust any giveaways that are held outside the official PUBG website, "pubgmobile.com." If there really is a promotion going on, the developer will promote it everywhere, including their official website, official social media channels, and even via email sent to the users.