ProtonVPN opens up the beta testing for its brand new VPN app for Android TV.
There are many ways to stream behind a VPN on your TV, but using a dedicated app is the best.
Not all TVs support that, so if you want to use a VPN app, you have to ensure that you're getting an Android TV device.
ProtonVPN has launched a VPN app for the Android TV platform, and while it's still in the beta stage of development, you can download and use it if you accept the chances to stumble upon some instability issues.
Android TV is the OS running in smart TVs made by Sony, Sharp, TCL, Hisense, and Xiaomi, as well as the TiVo, Mi Box, Razer Forge, Chromecast, and the Nvidia Shield streaming boxes/sticks. Running a VPN app on these devices means connecting to the net securely, anonymously, and from the geographic location of your choice.
The obvious advantage of the latter is that you can access content that is normally not available in your region. This includes streaming services only available in the United States, like HBO, Hulu, ESPN, etc. Even on Netflix that is available everywhere in the world, there are thousands of movies and shows hiding behind geo-restrictions.
The ProtonVPN app for Android TV gives free users access to servers in the United States, Netherlands, and Japan, but those paying for a Plus or a Visionary account have access to fast servers in 54 countries.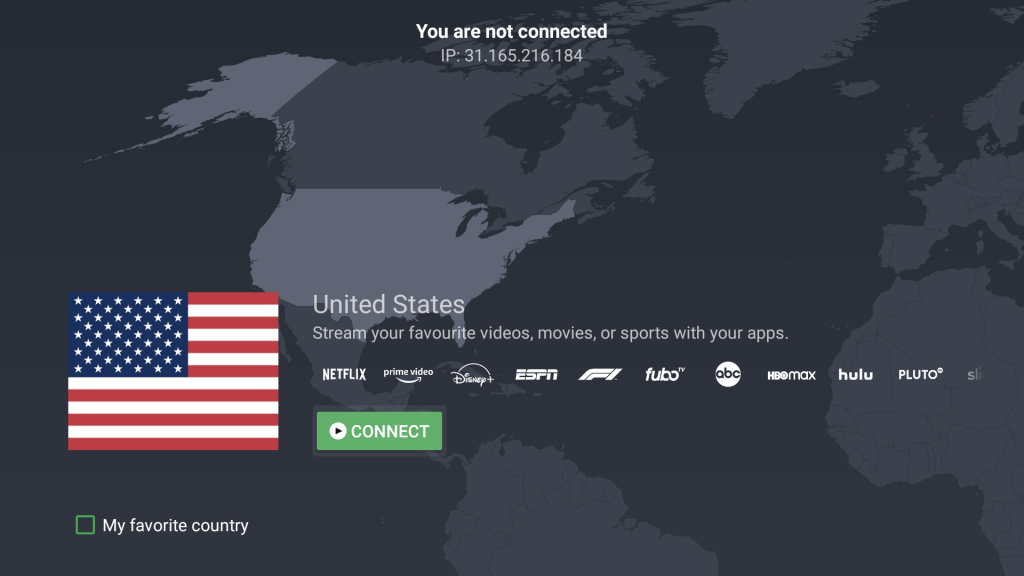 The app itself features a TV-minded graphical user interface design, and it can run on devices that use Android 5 and newer. As a VPN app, it has DNS and IPv6 leak protection, so the usual mechanisms that keep your real IP address hidden on the desktop are here, too, even if the mission is less critical.
Installing a VPN directly on the TV has the benefit of having more granular control, but it's not the only way. As we explained in detail in this guide, you can also install a VPN on the router, share the VPN connection from your computer, or cast media on the TV from other devices connected through a VPN.
Samsung and LG TVs, which are two of the most popular brands in the field, do not support native VPN apps for their platforms, Tizen OS, and WebOS. Thus, if you're considering your options and want to ensure practicality, keep that detail in mind.
ProtonVPN's app is in beta, so in order to download and use it, you will need to become a tester by clicking on the relevant button. Proton keeps this testing phase open, hoping to get some useful feedback, so feel free to report any issues to the team and help them iron out any bugs.