Pokemon has released the first details for its new anime based on the Pokemon Legends: Arceus game, officially titled Pokemon: Hisuian Snow. In addition to the official title, the series has also revealed its premiere date, a key visual, and details on its characters, staff members, and Japanese voice actors. Moreover, the logo for the upcoming series has also been revealed.
Pokemon Legends Arceus Web Anime Series Release Date, Character Descriptions, Key Visual, and More
Pokemon: Hisuian Snow will premiere on the Pokemon YouTube channel and Pokemon.TV on May 18, 2022. Ken Yamamoto will be directing the series at WIT STUDIO, with Taku Kishimoto writing the scripts. KURO will be designing the characters, while Conisch will be in charge of the music.  Check out a key visual for the series below: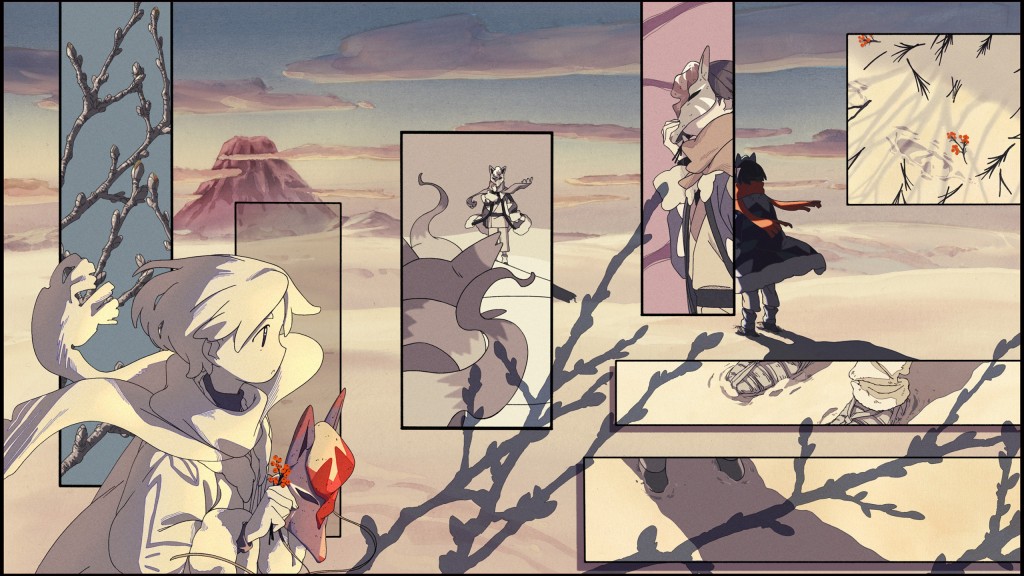 The upcoming series will release three episodes, covering the details of Alec's exploration of the Hisui region: the location in the "Pokemon: Legends Arceus" video game. The recent announcement about the upcoming series also featured some detailed character descriptions. Check them out:
Alec (voiced by Koki Uchiyama as a young adult and Rie Kugimiya as a child)
"Alec is heading to the Hisui region in search of medicinal herbs. He is a mild-mannered young man who is studying to become a doctor. As a child, he once accompanied his father on a visit to the Hisui region. He had an adventurous and mischievous side to him when he was a child."
Alec's Father (voiced by Rikiya Koyama)
"Alec's father is a woodworker. He originally lived in a different region, but recently moved to the Hisui region to procure materials. He came to fear Pokémon after a certain incident."
"The Spiteful Fox Pokémon who lives in the Hisui region. It is said that the lingering spirits of Zorua who were chased out of their homeland and perished have returned to life in this form, fueled by the power of their malice toward humans and Pokémon."
Read Next: Netflix To Collaborate With Studio Colorido On 3 Anime Films