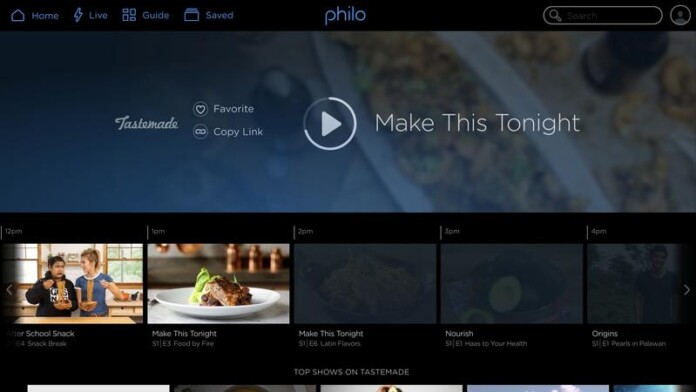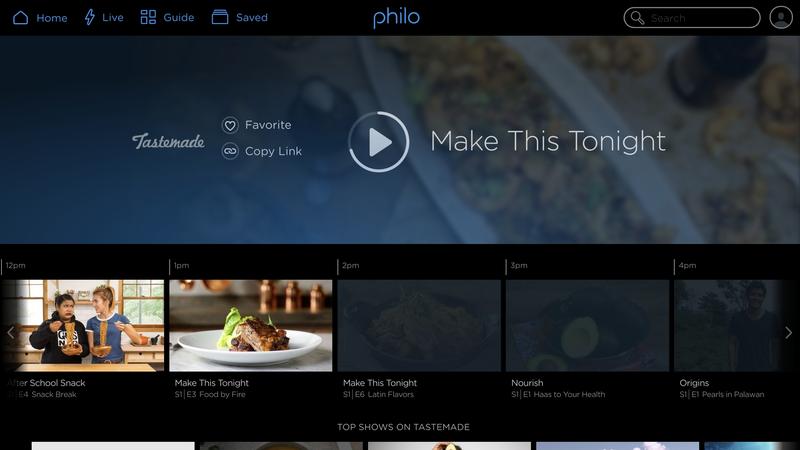 Live TV Streaming service Philo announced that it raised $40 million from TV network backers Discovery, Viacom and AMC Networks.
Philo is known for its cheap TV bundles which offer a sizeable amount of content for just $16 a month.
The streaming service will also be launching apps for the Apple TV and Amazon Fire TV.
TV Networks Discovery, Viacom, and AMC Networks have backed live TV streaming service Philo for $40 million. Philo was launched as an affordable live TV subscription service that offered streaming packages for just $16 a month. The service was launched in November 2017 in a crowded market but managed to stand out due to its competitive pricing.
Most of the service's competitors are backed by big media companies while Philo has to rely on smaller cable TV networks for backing. The recent funding can help the company up to its competitive stance. Until last month Philo was the cheapest live TV service out there, but with recent $15 plans from other companies like AT&T coming out, the service is having a hard time. WatchTV by AT&T offers identical content to Philo's offerings but it also includes content from premium platforms like CNN, TBS and Time Warner.
The live TV streaming company also launched its Amazon Fire TV and Apple TV apps in a bid to cash in on the potential of the streaming devices. With many traditional TV viewers migrating to streaming, the company has the opportunity to make use of the streaming hype. The new funding will allow the streaming company to focus on investing in new features as well as develop its marketing. A socially-driven TV experience is also said to be in the works.
Philo is currently offering a seven-day free subscription for new users to try out the service. With unlimited recording and a recap feature that can go all the way back to 30 days, it is a compelling service for the $16 price tag. All you need is a mobile number for verification purposes to start the trial.
What do you think of Philo's content offering? Let us know in the comments below. Get instant updates on TechNadu's Facebook page, or Twitter handle.