Opera brings back their built-in VPN service, and this time it's completely unlimited and free.
The service uses 256-bit encryption algorithms to help you stay anonymous and untracked when connecting to public WiFi.
This is most likely a move in the context of increasing the browser's market share on the mobile.
Opera Software has announced the release of version 51 for their Android browser, and users will be happy to hear that the previously ditched built-in VPN service is now back, free, and unlimited. This adds a huge advantage to the Opera browser on the mobile space, as users who are on the go are more likely to find themselves on the occasion of connecting to public WiFi networks. As Peter Wallman, Senior Vice President of Opera stated: "There are already more than 650 million people using VPN services globally. With Opera, they can now enjoy a free and no-log service that enhances online privacy and improves security."
The in-built VPN service uses 256-bit encryption algorithms, hiding the user's physical location and web activity traces. Moreover, and since the user won't be required to log in to the service, there's no data retention of any kind. Users will simply have to enable the VPN setting from inside the browser options and then select the region they want to connect to. No additional downloads of modules or add-ons will be required, and no fees will be charged for the users no matter the amount of data that will pass through Opera's traffic encryption tunnels.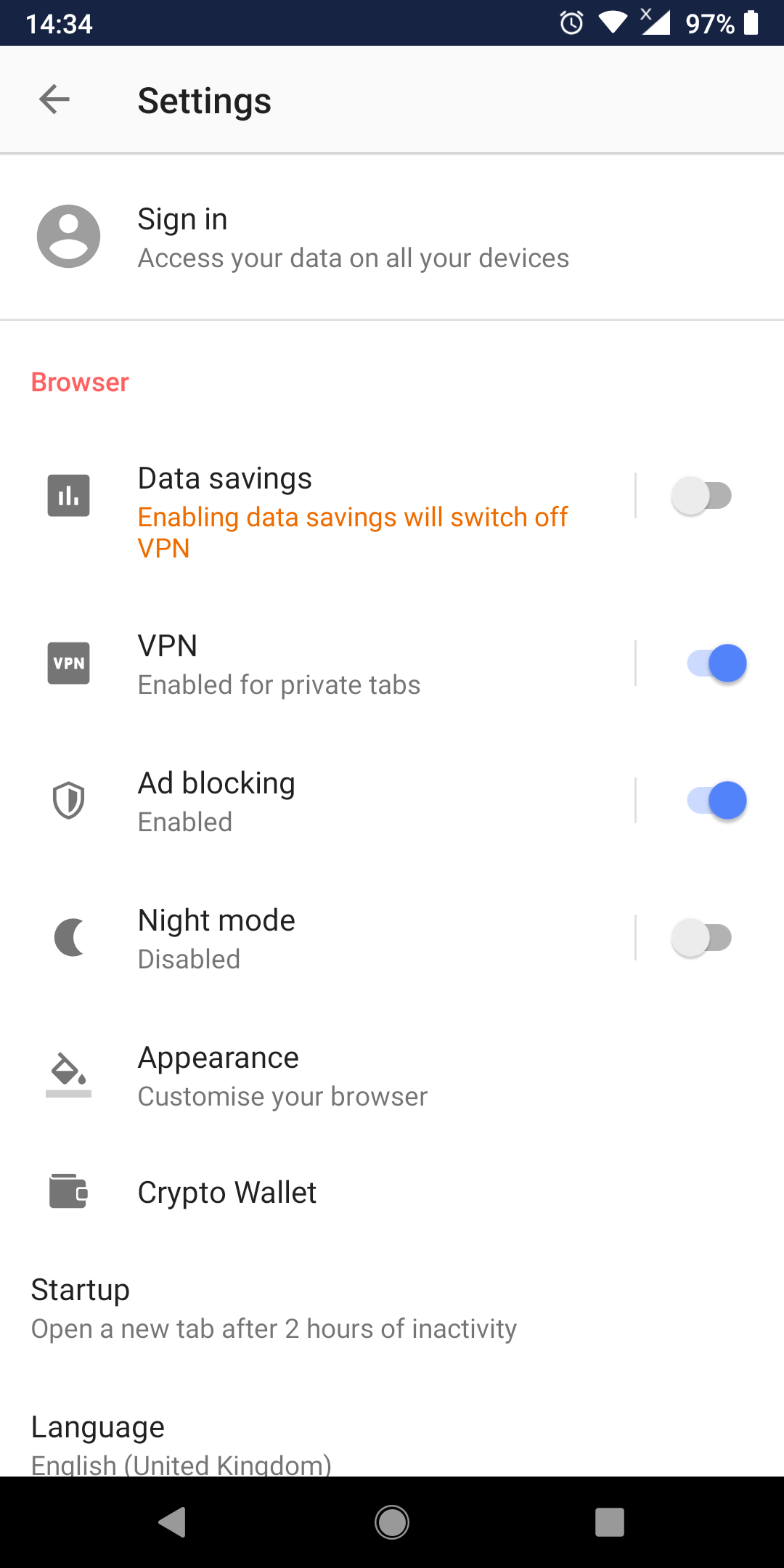 So, how is it possible for a VPN service to be free, unlimited, protect your identity, privacy, and not push annoying ads to you all the time? Opera is a reputable company that has a long record of not deceiving their users with empty promises. As we have not had the time to extensively test this VPN service just yet, we can't report on the actual details and functionality that goes under the hood, nor can we confirm the developer's claims on maximum privacy. However, it is likely that Opera is putting some investment where it matters, trying to raise their market share on the mobile, and taking advantage of the rising interest of internet users on VPN services.
About 42% of mobile device users are reportedly using some kind of a VPN app, and this percentage is growing exponentially each month. According to the "NetMarketShare", Opera currently holds a mere 0.35% of the total browser market on the mobile and another 1.34% through Opera Mini. If they want to stay competitive in the future, they really need to do something to lure users in, and the timing for the introduction of a free and unlimited VPN service is an excellent one. By evaluating this move purely from a business perspective, Opera is most likely going for a dynamic market share rise, rather than for making profits out of selling user data.
What do you think about Opera's new VPN service on Android? Would you be giving the browser a try just for it? Share your thoughts in the comments below, and help us spread the news to more tech enthusiasts by sharing this post through our socials, on Facebook and Twitter.