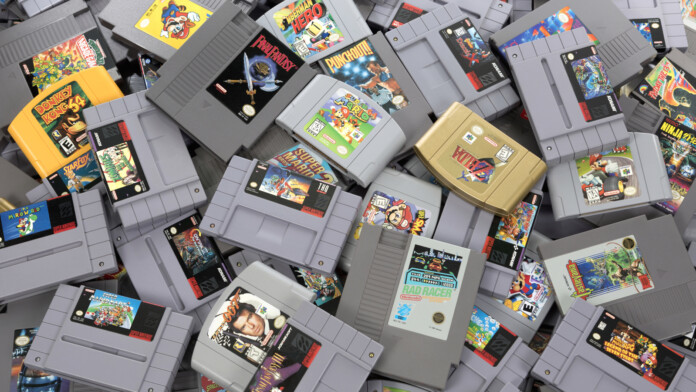 Nintendo has won a permanent injunction order from UK High Court, involving five ISPs.
The access of people to a popular Switch "chipping" platform has been blocked.
The gaming company has also filed a new lawsuit against the RomUniverse website.
As reported by TorrentFreak, Nintendo is once again campaigning against pirates, wining blocking orders on courts and suing ROM-hosting websites. The Japanese consumer electronics and video game company are not at all lenient to any form of piracy. They believe that entities that distribute, modify, or resell their products are having a negative impact on their business. For this reason, they have been campaigning against pirates in the past few years, achieving many court wins and injunctions, and receiving massive compensations.
First, the UK High Court has ordered five ISPs (Internet Service Providers) in the country to block "Team Xecutor" domains. The ISPs are Sky, BT, EE, TalkTalk, and Virgin Media, and the domains that are to be blocked are "team-xecutor.com", "sx-xecutor.com", "sxflashcart.com", and "xecutors.com". These websites are devoted to Switch piracy, promoting circumvention devices and enabling access to copyright-infringing content (console "chipping"). If you are a subscriber of one of the above ISPs in the UK, this could be the end of the road for you as far as Nintendo Switch pirated games are concerned. However, it isn't, because you can always use a VPN and regain your access to the above websites. The High Court knows this and said that the order is meant to merely serve as a deterrent for piracy.
In addition to this, Nintendo has also filed a lawsuit against the owner and operator of the "RomUniverse" website, which offers Nintendo game ROM images. The complaint was filed at a California federal court, and the defendant's name is "Matthew Storman". RomUniverse is one of the most popular websites of this kind right now, offering many thousands of unauthorized copies of Nintendo games for all the consoles the company has ever made and counting over 375000 active members. The pirate platform offers unlimited downloads for a membership fee of $30. Do the math, and you'll figure out that the platform has made over a hundred million, which is exactly the amount of statutory damages Nintendo is now asking for.
Last summer, Nintendo campaigned against other ROM sites like LoveRoms, LoveRetro, and TheISOZone, causing more ROM hosting platforms to shut down voluntarily fearing the worst. In December, they took a fight against Switch game pirates who were selling game copies and brought them down. In April, they even took down a C64 port of Super Mario Bros that wasn't even constituting a threat to their profits, sending a clear message that they do not wish to tolerate any form of unlawful exploitation of their property.
Do you agree with Nintendo's approach, or do you feel that the company is being overly aggressive against piracy? Let us know what you think in the comments down below, or on our socials, on Facebook and Twitter.