Catering to the needs of more than 100 million subscribers is a tough task. It takes a lot of money to successfully run a media streaming service under such a pressure. When you take that into account, it does not come as a surprise that Netflix's original content budget in 2017 was a whopping $1.5 Billion. Moreover, when we consider Netflix's TV shows such as "House of Cards", "Stranger Things", and "Black Mirror," we can all agree that it did not disappoint and that it was money well-spent.
Original Content Budget Will Go Up in the Future
In the following years, the media streaming giant has pledged to up their spending on content even more. Over the several following years, Netflix committed to spend as much as $15.7 billion, much of which will cover their original content costs. On top of that, the fact that Shonda Rhimes (the mastermind behind "Gray's Anatomy" and "Scandal") became a member of Netflix team, only comes as an encouragement. For us, Netflix users, it means that we can expect many more amazing TV shows. You can take a look what to expect from Netflix during January - so you can prepare in time for the holiday season.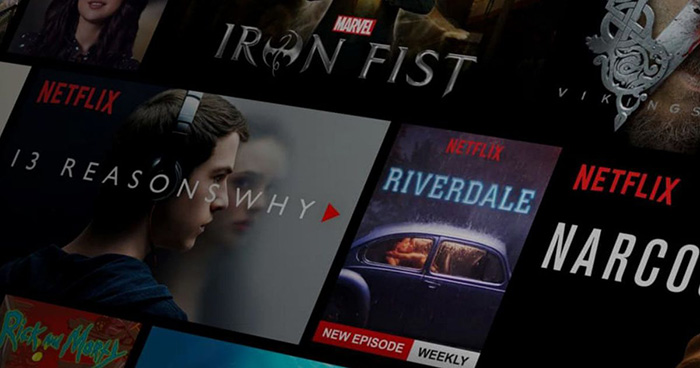 Netflix has been shy and insecure about its self-produced content in the beginning. But that changed in 2013 when the company saw all of the benefits such a scheme brings along. Since then, they have been taking big steps every year and their original content budget has been growing respectively. The biggest benefit is that such content is exclusive only to them and it helps them attract new members and retain old ones. It then makes a lot of sense that Netflix's original content budget in 2017 was $1.5 billion and in 2018 we can expect it to grow even more.
Netflix Content Cost Growth Equals User Growth
Apart from earning multiple awards for the original content that Netflix has created, there has been another, even better recognition. This company has had major spikes in popularity, especially once it opened its doors to the worldwide audience.
The reason for these spikes in Netflix subscribers can be almost exclusively attributed to their original shows. After totaling a record 5.3 million subscribers in the third quarter, management claimed that "strong appetite for our original TV shows and films" explains why user growth was so far beyond the 4.4 million they had predicted.
Will Netflix's Revenue Surpass Its Debt?
Such a strong focus on original content does not come without a price. Creating an original TV show or a movie from scratch requires an upfront investment. For that reason, it comes as a sort of a gamble. In 2014, Netflix has amounted $1 billion in debt. Compare that to 2017, when the company racked a staggering $5 billion in debts.
Netflix should have no issue earning a return on that investment in the following years once the TV series and blockbusters complete production and commence hitting its servers. Meanwhile, though, the media streaming giant needs to increase their debt further to support these big plans.
Over 80 New Films Coming in 2018
Netflix has achieved great financial success on TV shows in previous years. In 2018, however, they are aiming to equal this success in the field of movies as well. Compared to 2017, when Netflix released around 50 movies, over 80 films scheduled for 2018 are a big increase. Chief content manager Ted Sarandos, says that the new titles will range across different genres, from dramas, comedies, and action, to documentaries.
Final Thoughts
Netflix's original content budget in 2017 proved to be enough to create a steady output of great TV shows. With their budget increases for 2018, we can certainly expect even bigger surprises.
Are you satisfied with the quality of Netflix's original content so far? If not, do you think the budget spike will improve it? We'd love to hear what you think.