The world of pirate IPTV services takes another blow by the MPAA and the powerful ACE.
The latest victim of the coalition of rightsholders is the OneStepTV.com video-on-demand platform.
The platform first had problems processing payments, then service outages, and then went completely dark.
The self-conceit of the MPAA (Motion Picture Association of America) became evident at the beginning of the month, when its CEO, Charles Rivkin, talked about how ACE (Alliance for Creativity and Entertainment) is getting stronger. Mr. Rivkin declared war on IPTV services and Kodi box piracy, assuring everyone that no country in the world will be out of their reach. The latest development of the ACE managing to bring down OneStepTV.com proves that Charles Rivkin was not delivering empty promises and that this is only the start of what's to come.
The particular platform offered many thousands of movies and quite a few hundreds of TV channels - all broadcasted illicitly. Although the specific website was new in the field, it's luring subscription cost of only $25 per month helped it grow quickly. Lately, though, the operators of the platform invoked payment processing issues which caused problems to the users who wanted to renew their subscription plans. These problems, however, were just the beginning, as service outages became more frequent, and the platform itself was thrown offline. As it became apparent since yesterday, ACE was after the platform and managed to seize the domain.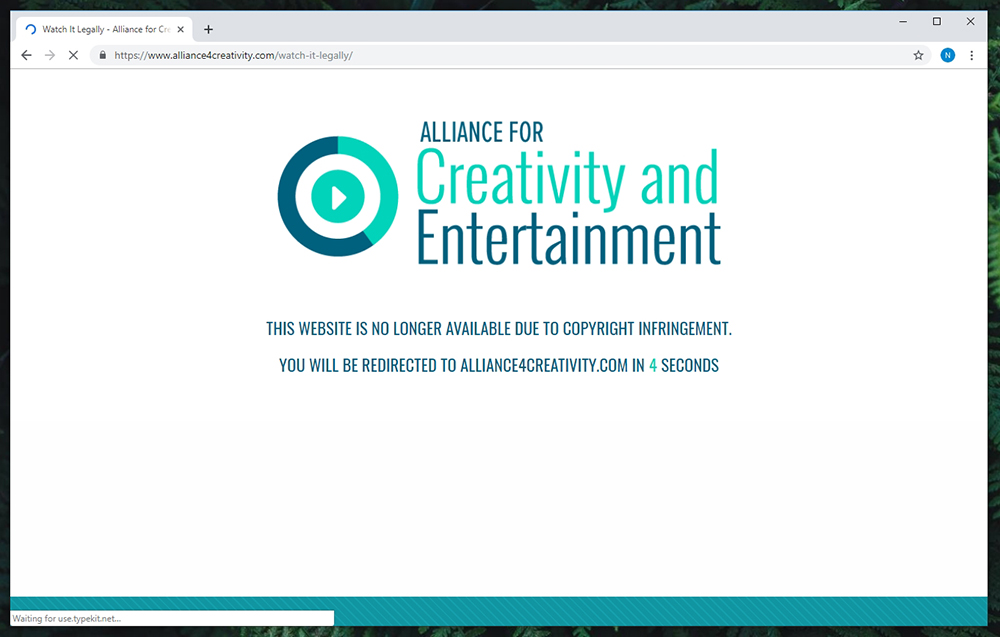 The people who try to visit onesteptv.com will now be redirected to alliance4creativity.com, so this is the end of the road for the VOD platform. A "WhoIs" search reveals that the domain belongs to MPAA now. What happens from now on is unclear, as there are no details about who were the people behind OneStepTV.com, and whether ACE is going to drag them to court, asking for damage compensation. As no public statements were made, it is unlikely that we'll see this scenario materialize.
ACE will most likely focus on the next big pirate IPTV service providers out there, as they have promised to do so at the start of the month. One platform down, many hundreds still left to go. As we go through this period, people should be very cautious with the subscription plans they're buying, as losing your money due to an unexpected shutdown and seizure is now more likely than ever. If you absolutely need or want to subscribe to a service like OneStepTV.com, at least pick a short-term plan and just take the minimum risk that comes with it.
Will you be buying any VOD platform subscription plans in the following months? Share your thoughts with us in the comments section down below. Also, check out our socials, on Facebook and Twitter.