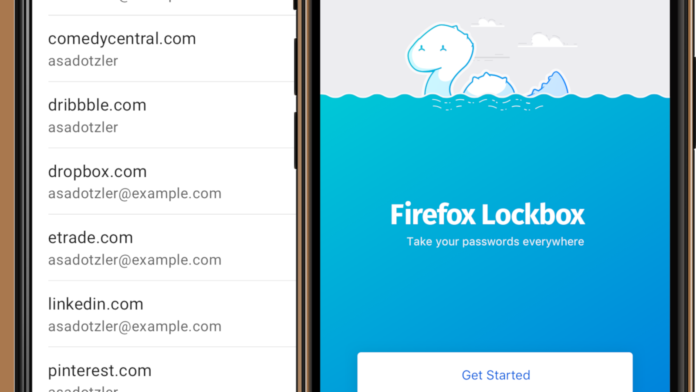 Firefox Lockbox is now available for Android devices that run version 7.0 or newer.
The experimental password manager allows you to sync all your login credentials, preferences, and more.
Lockbox is protecting your login data by encrypting it locally and using robust security technologies.
Following the initial release for the iOS, Mozilla is bringing a port of their Lockbox password manager tool on Android. Lockbox is still considered experimental, but those who have been using it so far are reporting their amazement with what the tool is bringing to the table. Lockbox is not your average password manager, as it is acting as a powerful login syncing tool, allowing users to seamlessly switch from one device to the other and continue their browsing without interruptions, and while using strong 256-bit encryption at all times.
Firefox users that want to use the Lockbox app will have to create a Firefox account and select what kind of data they want to sync on other devices. The options include the login passwords, the browsing history, the browser preferences, the add-ons that are used, the bookmarks that are saved, and even the tabs that were left open in the last session. Once the user goes from one device to another, like from the PC to the Android smartphone, for example, they may click on the "Sync Now" button and have Firefox fetch all of the data that we described above.
For additional safety, users may set Lockbox to unlock only when they provide a PIN, a fingerprint, or even a Face ID, and the passwords will be hidden behind an additional layer of user authentication. So, if you are visiting a friend's home and want to sign in on Netflix right on their TV, you can now do it securely and comfortably through Firefox Lockbox. The process of creating the encryption keys, their obtaining with the onepw protocol, and the utilization of tamper-resistance block cipher technology is all done right on your device, guaranteeing that not even Mozilla knows what your credentials are, as they can't read the data.
The Android version has just been added on the Google Play Store, and requires Android 7.0 or later. If you're an iOS user who wants to give Firefox Lockbox a try, you can find it in the App Store as well. Remember, this is still an experimental piece of software, so you will be using it at your own risk.
Have you tried Firefox Lockbox? What was your experience with it? Share your opinion in the comments below, and don't hesitate to do the same on our socials, on Facebook and Twitter.