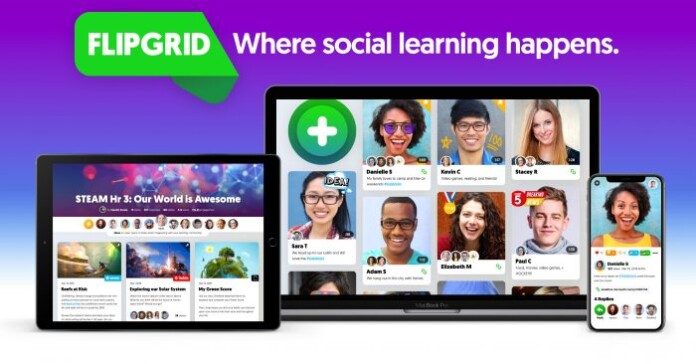 Microsoft acquired social education app Flipgrid which makes use of video clips to create lesson plans for students.
The app has experienced 800% increase in growth last year and was hailed as one of the best education apps out there.
The app has made an impact in social learning, which caught Microsoft's eye and the tech giant bought the startup while offering refunds to all existing paid customers.
Social education app Flipgrid has been acquired by Microsoft and will be integrated with Microsoft Office 365 for Education in the near future. Flipgrid was a paid service that allowed users to collaborate and learn with the help of short video clips. Founded in Minneapolis, the app started off as Vidku and experienced a staggering growth of 800% in teach accounts in 2017. The popularity of the app caught Microsoft's eye and will not be turned into a free app as part of Office 365. The Flipgrid team is now working under Microsoft, and the app's features have already been integrated into Microsoft Office 365 for Education. Any user who has access to a premium Flipgrid account will receive a refund from the education app.
With Microsoft trying to expand its portfolio in education, the addition of Flipgrid makes a great addition for the tech giant to compete against Google in the education market. Google has been dominating the digital market thanks to its free Google apps and inexpensive Chromebooks, which serve as perfect classroom companions.
While Microsoft has been trying to edge past other tech companies in education, their offerings like the Windows 10 Education Edition requires partnerships with educational institutions for the OS to be free. Despite Microsoft offering more features, Google has the advantage of offering enough robust features to make their education apps appealing and without any cost attached to them.
Microsoft stated that the company was impressed by the impact Flipgrid had on the social learning market with its intuitive features and widespread popularity. The app will be made available across Microsoft, Google and other partner ecosystems to help benefit students across the world. While Flipgrid had a paid premium membership option for users, Microsoft will be offering its iteration of the app for free.