A growing number of M1 MacBook owners are reporting mysterious cracks on the laptop's screen.
The users claim they never mishandled or dropped their MacBooks, and that it broke on its own.
Apple isn't offering free repairs to these people and has not acknowledged any problems thus far.
There's a growing number of reports of cracked M1 MacBook screens flooding the web, but so far, there hasn't been a conclusive statement or an official explanation to reveal the reason why this is happening. The users are reporting that the screens cracked on their own without applying external pressure and without trapping anything between the lid and the laptop body when they closed it. Apple's service points, on the other hand, reject these claims and put the blame on the misuse of the product.
In almost all reports, the users claim that the screen cracked while the laptops were left unattended on their desks. In most cases, there were no other tenants or even pets living in the house, so these people are either lying, or they are really the victims of a manufacturing defect or design flaw.
In almost all cases that we read on this thread found in the official Apple discussions portal, people were asked roughly $700 for screen repairs. In one case, though, Apple's service technicians inspected the broken M1 MacBook Air and found no evidence of excessive pressure or impact.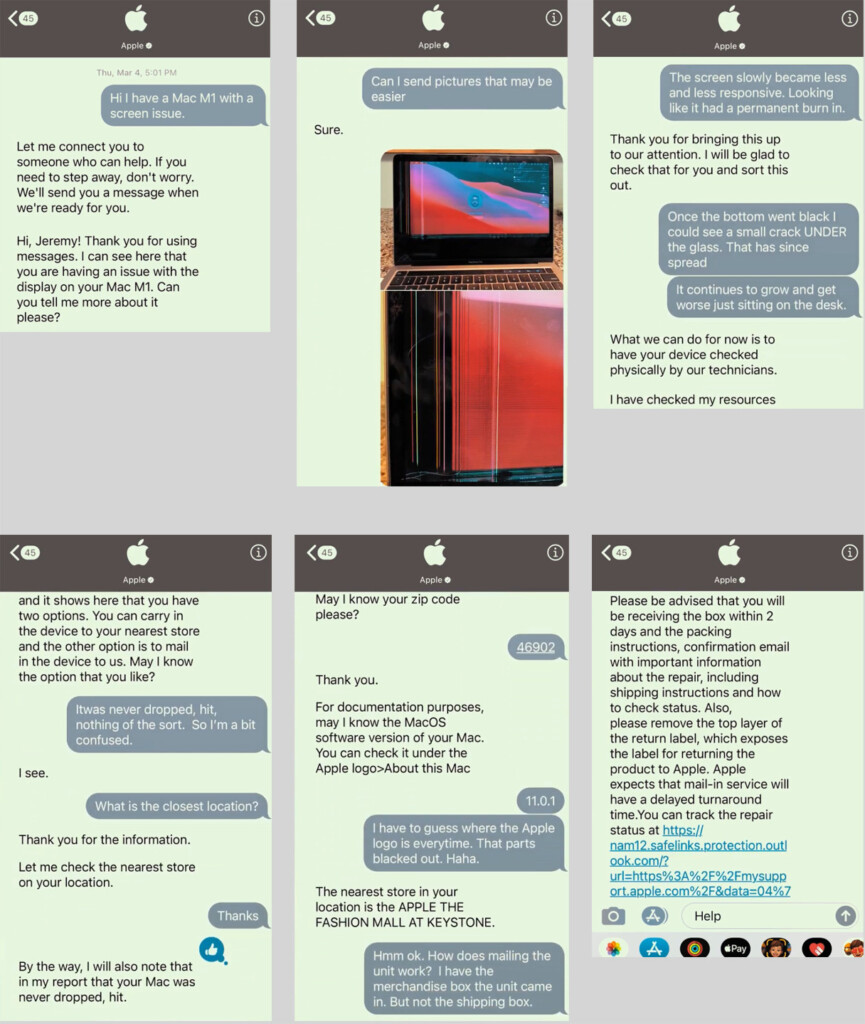 This is currently just one tiny case of admission if it even truly unfolded that way, and Apple hasn't commented on the possibility of a problem existing on these products. But then again, Apple isn't known for admitting manufacturing defects and design flaws if they don't really have to. Maybe if more reports pile up, the company will be forced to release a statement on it. As a U.S. District Court ruled recently, even when Apple has verified the existence of a problem, they may still deny reality and even continue to sell the defective products as if there's nothing wrong with them.
Apart from Apple's official discussion boards, users are also reporting these mysterious screen-cracking events on Reddit, so if you'd like to join them or learn more about the problem, check out the details on this page.
The main problem for all these people right now is that they have no way to prove they didn't break their expensive MacBook laptop by misusing or mishandling it. Also, the problem appears a couple of weeks after purchase for most, so if you have an M1 MacBook for several months and it didn't break on its own, chances are you won't run out of luck.