The second generation of Kodi's official Raspberry Pi case is available for purchase in the USA and UK.
It comes with a much-improved design and more elegant looks.
The Kodi Edition Raspberry Pi Case (v2) is in limited stock, so make sure to act quickly.
One of the best things about Kodi is its broad compatibility with popular platforms. And among those platforms, Raspberry Pi stands out. If you have a bit of time on your hands, you can go with an interesting and educational DIY project of installing Kodi on Raspberry Pi (click on the provided link for TechNadu's in-depth guide).
An important part of this DIY project is buying a custom-made case where you'll place all of the required internals. And two years ago, Kodi's development team came up with their own case. Thanks to its iconic design, this has become the Raspberry Pi case for many Kodi users out there. However, we have just received exciting news about the second generation of the Kodi Edition Raspberry Pi Case.
Simply called 'Kodi Edition Raspberry Pi Case (v2)', the new product is a sizeable step forward. This is still a very small and quality made case – but Kodi's developers are making sure to eliminate problems related to the first generation. The new case is certainly unique, quite special, and it comes in limited quantity.
Kodi Edition Raspberry Pi Case (v2) is made of aluminum but now features darker colors as it's cloaked in metallic jet black. The top edge comes polished and there's anodized silver that creates the mirror-like finish. It's safe to say that this is one of the most elegant Raspberry Pi cases out there. However, you'll find the biggest changes on the inside.
The new case features rubber feet that raise the entire enclosure. There's an all-new heat sink with ventilation slots on the bottom, so you can be sure that the case can cool down its components. And let's not forget that you can now easily access GPIO slots, which means that you can easily get to the SD card.
To learn more, make sure to take a look at the table found below, as we have listed all the most important details.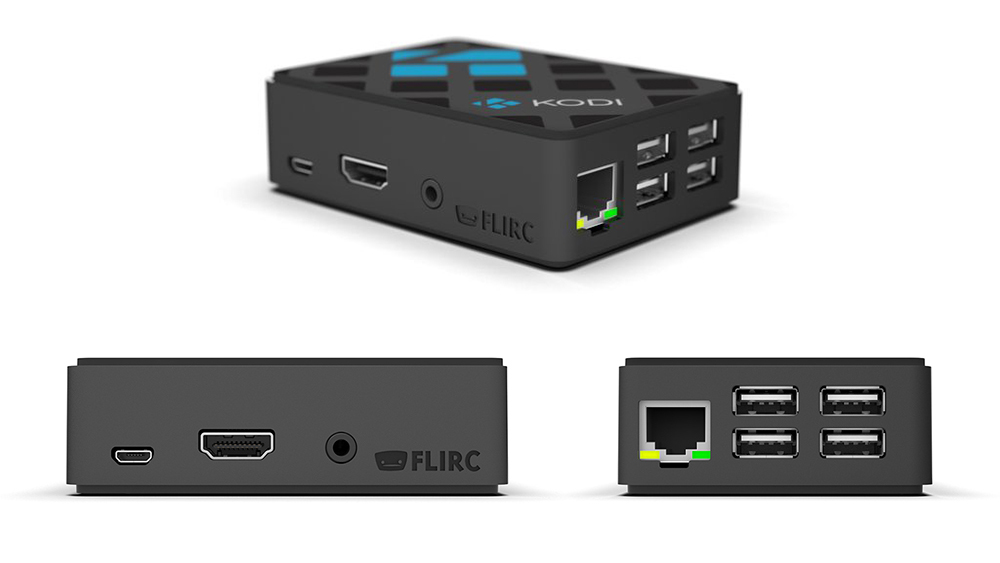 Kodi Edition Raspberry Pi Case (v2)
| | |
| --- | --- |
| Included in the Box | One case, one thermal pad, four screws (Raspberry Pi not included). |
| Supported Raspberry Pi | Raspberry Pi B+, 2, and 3 models. |
| Dimensions | 3.6 x 2.6 x 1.10 in (L x W x H). |
| Weight | 4 oz. |
The new Kodi Edition Raspberry Pi Case (v2) is now available, and you can already order it. It's priced at $19.95 for the USA, and you can also purchase it for £18.00 in the UK (and the EU). The product is in limited quantities, and you also need to know that a percentage of your money will go towards cancer research at USC Norris Comprehensive Cancer Center.
What do you think about Kodi's new Raspberry Pi Case? Let us know in the comments section below. And also, make sure to follow TechNadu on Facebook and Twitter. Thank you!