IVPN users on Linux can now enjoy the comfort of the graphic user interface.
Previously, users on the Linux platform has to use the terminal to launch the VPN client from the command line.
The new app version is open source, so users may grab its code, review it, and build the software from source.
IVPN is giving its Linux audience some love, as they have just released a GUI (graphical user interface) app for the platform. The particular VPN (virtual private network) vendor has only recently embraced Linux with a command-line app, but the time for something more user-friendly has come.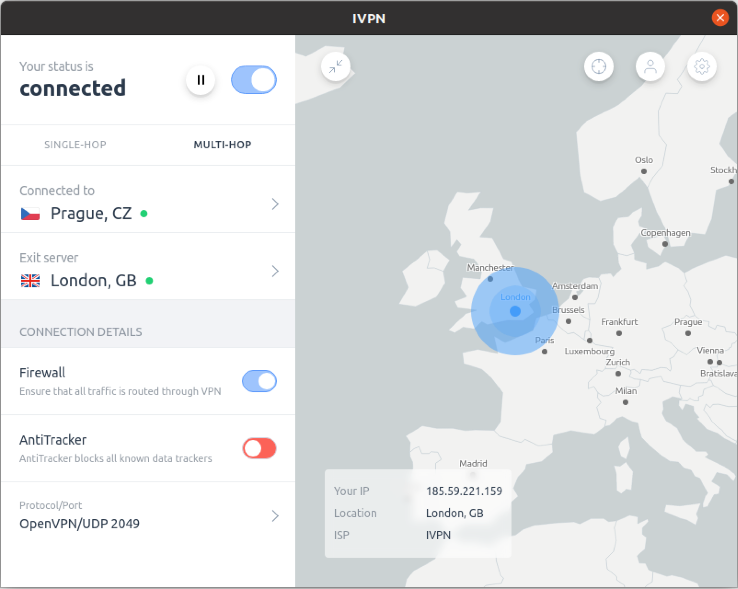 Many Linux users are used to firing up the terminal to do whatever they need to do, as the power of the command line is undeniable. However, this is not the case for every Linux user nowadays, and having a comfortable GUI client app for your VPN service is nice.
In terms of how the app looks, the interface is similar to what we've seen on iOS and Android - which also received a revamping in September. That would include interactive maps to select servers, save "favorites," see location and IP details right on the map, switch between OpenVPN and Wireguard VPN protocols, select network proxy types, and even have a QR code to quickly set up other devices.
IVPN offers .deb, .rpm, and .appimage installers, so essentially, a wide range of Linux distributions are covered. Debian-based distributions like Ubuntu can use the "deb" files, Fedora-based distros use the "rpm" packages, while everyone else may just download the appimage. The requirements are to use a 64-bit operating system running on Linux kernel version 3.10 and later. That reflects 99% of Linux systems out there, so it shouldn't be an issue.
It is also notable that the client app software is open source, which enables anyone to look into the code, test it, and confirm that it runs with respect to the user's privacy and security. If you want to do that or just want to build the app by compiling it from source, you may grab a copy from this GitHub repository.
On our in-depth review of IVPN, we praised the service for its speed, security, privacy, ease of use, and clean reputation, but we identified some problems in media streaming and torrenting support. Also, the server count isn't at a good enough level yet. If you don't mind these drawbacks, IVPN is a trustworthy service with a wide platform coverage.
People who hop between a Linux laptop, a Windows desktop, and an iOS smartphone, for example, could pick IVPN and enjoy the same VPN platform and the same client interface everywhere.