TechNadu compares all three of the recently introduced iPhone models.
All three are powered by the company's hugely powerful A12 chip and they have plenty in common.
The XR model is meant to be the most affordable of the three, and that can be seen in its specs.
If you're a dedicated Apple fan, we are sure already know about the company's new flagship models called iPhone XS and XS Max as well as an all-new iPhone XR. Despite their similar names, a lot could be said about each of these as you can look at them as separate models (just like they are). So, let's take a look at the comparison between the three new iPhones.
To make this information as easy to comprehend as possible, take a look at the table found below. We have sorted out the new iPhones based on their specifications.
| | | | |
| --- | --- | --- | --- |
| | iPhone XS | iPhone XS Max | iPhone XR |
| Storage | 64GB, 256GB, 512 GB. | 64GB, 256GB, 512 GB. | 64GB, 128GB, 256 GB. |
| Material | Stainless steel | Stainless steel | Aluminum |
| Display | 5.8 inches, OLED | 6.5 inches, OLED | 6.1 inches, LCD |
| HDR Support | Yes | Yes | No |
| Rear Camera | Dual 12MP Wide-Angle | Dual 12MP Wide-Angle | Single 12MP Camera |
| Front Camera | 7MP | 7MP | 7MP |
| 3D Touch | Yes | Yes | No |
| CPU | A12 | A12 | A12 |
| Water Resistance | 2m | 2m | 1m |
| Wireless Charging | Yes, Qi | Yes, Qi | Yes, Qi |
| Weight | 6.24 ounces | 7.34 ounces | 6.84 ounces |
| Price | Starts at $999 | Starts at $1,099 | Starts at $749 |
By taking a look at the table found above, you can get a clear picture of how the XR model stands out from the rest. Apple went all in when it comes to the XS and XS Max and didn't spare any resources. However, the XR model is toned down and combines high-end features with a relatively affordable price.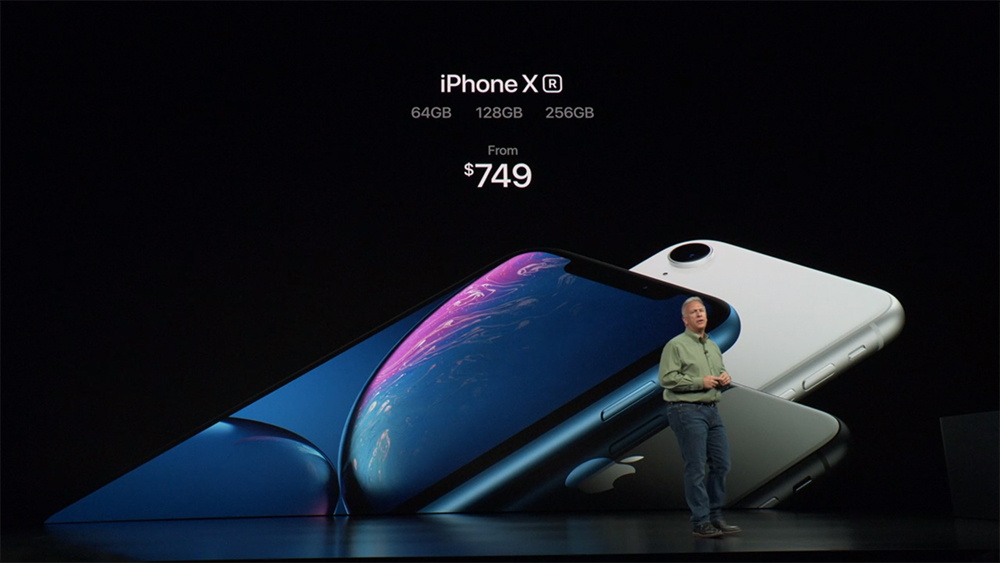 The biggest difference here is the display since the iPhone XR uses an LCD panel which isn't as vivid as OLED. However, the company has noted that this is the 'best LCD panel in any smartphone' which is definitely something to keep in mind. Aside from that, the XR gets you a single 12MP camera and its body is made of aluminum. On the other hand, all three of these models run on the all-new A12 Bionic SoC and they are powered by iOS 12. As such, the XR model is designed to be a true successor to the iPhone 8 (Plus) and to bring the entire iPhone lineup a bit closer to what we've seen last year. And we all have to agree that this a very wise strategy designed by Apple.
TechNadu's editorial team is going in-depth when it comes to analyzing the newly released iPhones. So, make sure to follow us on Twitter and Facebook to get the latest updates. Thanks!