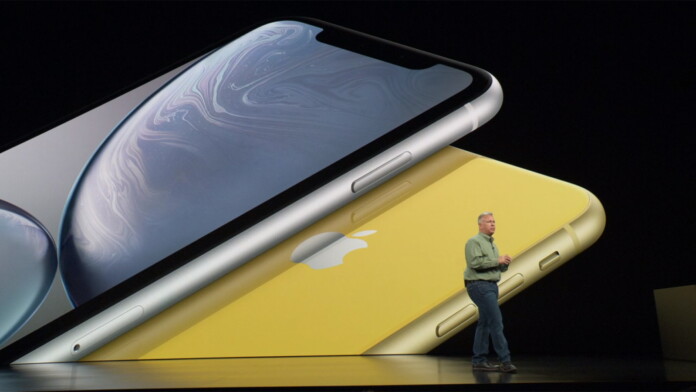 If you take a look at other online publications, you will see that plenty of talk surrounds Apple's 'flagship' models – the iPhone XS and XS Max. We can't say that we're surprised by this, especially since those two models are the best of what Apple offers right now. However, there are big chances that the model we're talking about in this article will be the bestselling one. Welcome to our hands-on preview of the iPhone XR!
Considering the high price of the XS models, it's easy to understand why Apple also wanted to offer something more affordable – but equally powerful. This idea gave birth to the iPhone XR, so let's take a closer look at what this model has on offer.
Apple's iPhone XR: Early Hands-On Preview
Plenty could be said about this interesting smartphone. However, we will try to keep this article fairly short and focus on the most important aspects. Therefore, let's start with the basics.
An All-New Yet Recognizable Design
While the iPhone XS and XS Max look close to identical, the XR model is in an entirely different league. The best way to describe the new iPhone is by saying that it's a strange combination of an iPhone 8 Plus and iPhone X. Keep on reading to see what we mean.
If we compare the XR to the other models announced today, we could easily see a number of discerning elements. It's got somewhat thicker bezels around the screen, and the body isn't made of stainless steel. Instead, it's built from aluminum. Even though there's glass on the back, the metal frame should be sturdy enough to let you use this smartphone for a very long time. And on top of all of this, the new iPhone comes in six new finishes.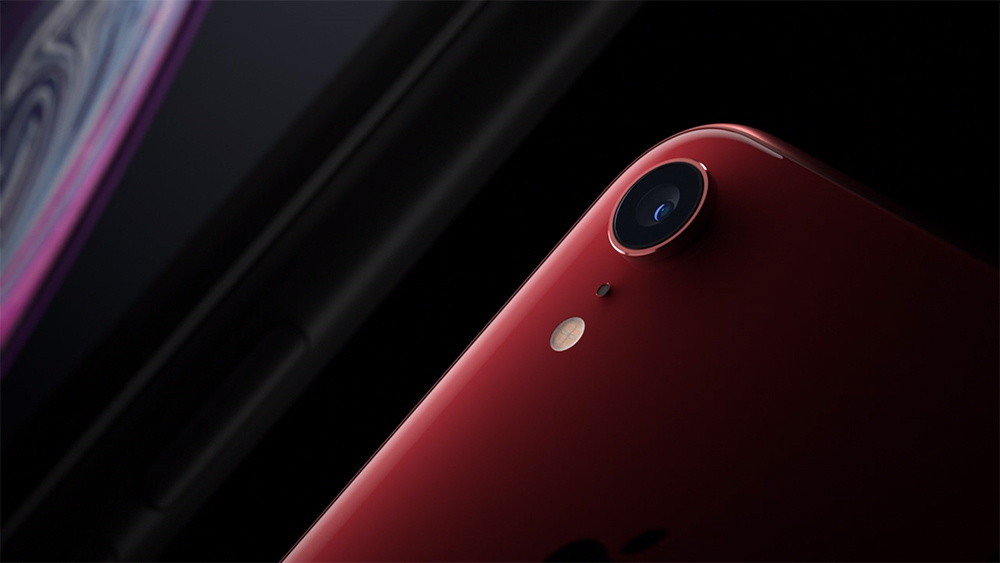 In terms of its size, the XR sits between the XS models by having a 6.1-inch screen. However, we think that even those who don't like big phones won't have anything against this device. Thanks to curved edges, this phone doesn't feel big at all. And even though it's a bit chunkier than other iPhones, this is still a premium-looking device. After all, it's coming from Apple.
What else needs to be mentioned is that there's no headphone jack. Surprisingly enough, you won't get a headphone adapter either. This means buying an adapter on your own or going for a Bluetooth headset.
A Bright and Colorful LCD Screen
This is where we come to the biggest difference between the XP and XS models. If you choose to buy this model, you will get a 6.1-inch screen that uses LCD technology. It's clear that Apple has chosen not to stick to OLED to cut costs.
The company even has a name for this display – Liquid Retina. The name does sound fancy but you need to know that some premium-level features are missing. For example, there's no HDR support here. On the other hand, the color reproduction and overall screen quality are the best you can get right now. We are sure you'll spend many hours using Netflix and watching movies on this device.
In case you are not using an iPhone X right now, it's worth noting that the iPhone XR brings a screen ratio of 18:9 which is somewhat narrower than the usual 16:9. This is noticeable when using apps or watching movies in landscape, where the top-placed (or side-placed) notch is clearly visible.
Top-of-the-Line Internals
You have probably already heard about Apple's brand new A12 Bionic chip that comes with all 2018 iPhone models. It's good to see that the company has decided not to use a lower-power processor in the XR model, which means that you can expect an amazing performance.
The A12 Bionic is the first 7-nanometer chip which makes it the smallest right now – which in turn is a pretty amazing technological leap. However, this also translates to industry-leading performance. In comparison the last year's flagship iPhone, you will get up to 15 percent faster performance, as well as up to 50 percent better GPU performance. And thanks to a new Image Signal Processor (ISP), the iPhone XR is a powerhouse when it comes to watching high-resolution movies, capturing photos and videos, or playing action-packed games.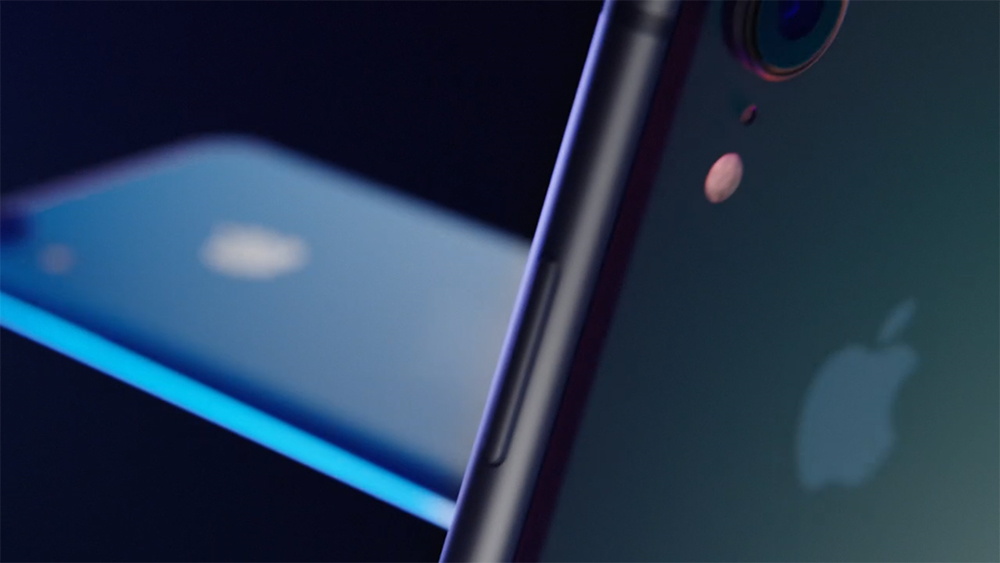 Finally, this phone also brings the company's latest generation Neural Engine that comes into play when you take photos or use augmented reality. Thanks to Apple's new ARKit 2, you can now enjoy in highly entertaining AR games with multiple players at the same time. All in all, top of the line performance.
Single Lens Wide-Angle Camera
While the XR and XR Max bring two cameras on the back, the XR has only one. This is a 12-megapixel f/1.8 camera with a wide-angle lens. We need to wait until the phone comes out but we're already sure that it'll provide plenty of photography-related fun. On one side, we have a hugely powerful camera that should work without an issue in low-light environments. On the other side, we have numerous improvements within iOS 12 and the company's A12 Bionic chip.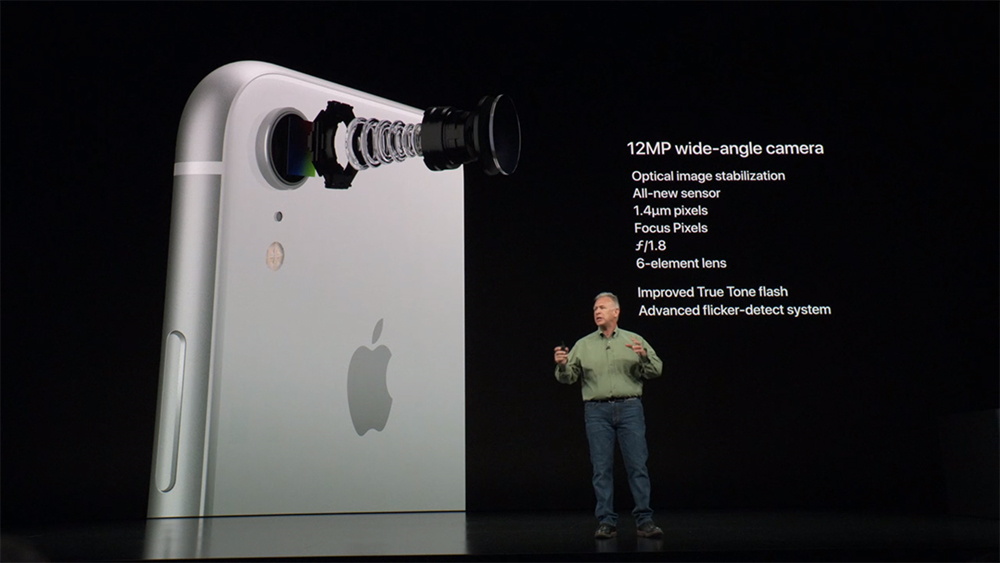 What should be mentioned is that you will get to use the company's well-known Portrait Mode even though this phone brings a single camera lens on the back. Thanks to software innovations, the A12 chip can produce bokeh effects. And on top of this, you'll get to use the all-new Smart HDR mode that combines numerous photos into a single one to produce better highlights and shadows. And also, you will get to control the depth of the field manually, even after taking the photo.
Before we conclude this segment, let's not forget to mention that there's a front-facing camera as well, bringing a 7-megapixel sensor. It fully supports Face ID as well.
Reliable Battery Life, Even in Critical Situations
We need to wait until the iPhone XR is officially released to check its benchmarks. However, we can expect that this phone will last at least one entire day before you have to charge it.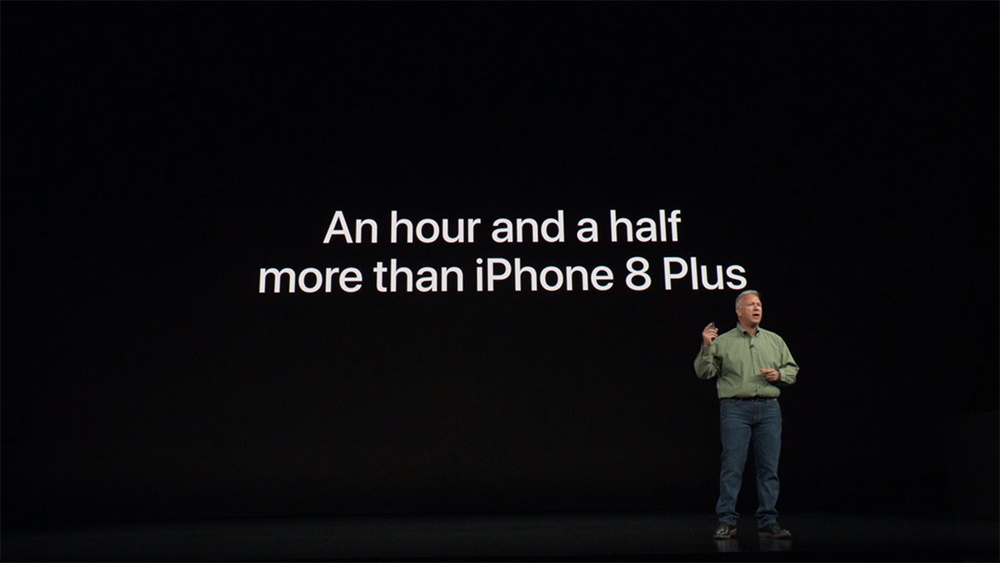 Even though LCD uses more power than OLED, the A12 chip is a highly efficient one. And also, iOS 12 brings battery optimizations where you'll get to truly fine-tune your experience.
An 'Affordable' iPhone Model
And at the end, let's talk about the pricing. The iPhone XR starts at $749 for 64GB of storage. Then, it goes up to $799 for 128GB and finally, it comes all the way up to $899 for 256GB. As you can see, we can hardly call this affordable. However, it should also be noted that Apple isn't trying to push this model as the budget-friendly option.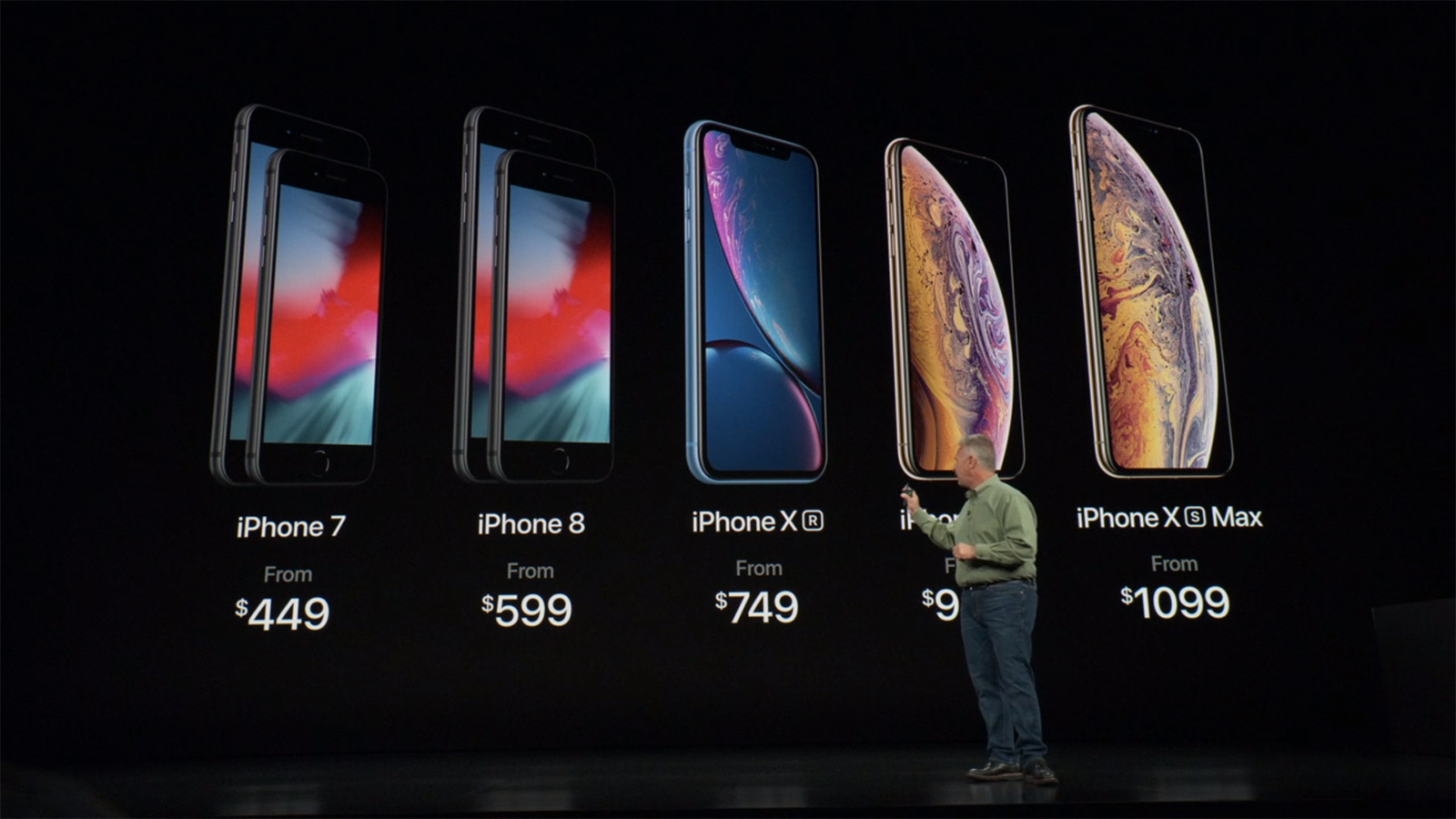 If you're not looking to spend too much money, you can still buy one of iPhone 8 models (priced at $599 and up) or one of iPhone 7 models (priced at $449 and up).
Early Verdict
The truth is that many are looking at iPhones as status symbols. Therefore, we are sure that the most expensive iPhones are going to sell quite well. However, we are more than sure that the iPhone XR might exceed any expectations and become the top-selling iPhone of 2018 and 2019. We'll just have to wait and see.
Dear readers, this is where we conclude our hands-on preview of the iPhone XR. Feel free to drop us a comment and don't forget to follow us on Facebook and Twitter. Thanks!