Intel changes CEO, opening a new, more R&D-focused chapter in its history.
Patrick Gelsinger worked in Intel as a CTO for 30 years, so he knows the firm and the industry very well.
Although the move is in the right direction, it may have come too late for the firm.
Intel has announced that Patrick Gelsinger will be its new CEO starting from February 15, 2021, while Bob Swan will leave the company after the transition of leadership. It is obvious that the American chip-maker is looking to make a drastic turn to a more "practical" approach, so they're leaving behind the business-minded era and now put a knowledgable engineer at the helm.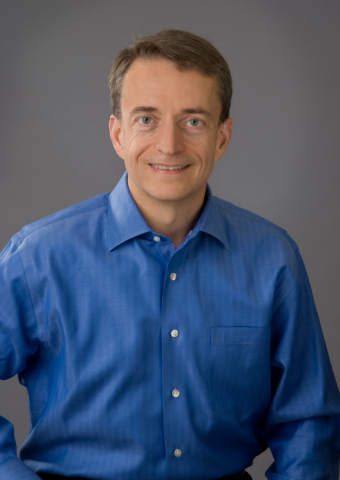 Bob Swan was very competent in keeping those profit figures that pleased shareholders on the green. Still, as years passed, Intel's lack of innovative solutions that pushed the product to the cutting edge of technology became evident. Even then, Intel continued to rest on its laurels, not investing enough in R&D. Soon, the company appeared incapable of competing head to head against vendors who were historically running to catch up with them, so this was the end of the road for the "business" approach.
It is now time to get back to "engineering," and Intel feels that Gelsinger is the ideal person for that. Former CTO at Intel, Pat was the architect of the 80486 processor and was involved in the Core, Xeon, and another 11 programs in his 30 years at Intel. In 2009, he left for EMC, where he served as the president and COO, and three years later, he joined VMware as the CEO. There, Gelsinger proved his leadership ingenuity, transforming VMware from a hopeful entity to a recognized global leader in cloud infrastructure solutions.
So, without a doubt, Pat Gelsinger's appointment is a strong move by Intel, putting a talented person with vision and in-depth knowledge of the field and all its intricacies to lead them forward. However, two key questions will have to be answered in the following years. First, could it be already too late for Intel to turn things around? And second, could an industry veteran's view of things be an obstacle in identifying disruptive tech's rise and its importance?
In the same announcement, Intel mentions that it made strong progress on its 7nm process and will provide more details on that by next week. Hopefully, we will see this step in the fabrication process landing sooner than the "early 2023" that was set to be the target until recently. As for Gelsinger's ability to appreciate rapid market shifts, grasp opportunities in emerging tech, and keep Intel at the forefront of the developments, we are optimistic that his pioneering spirit will remain sharp.