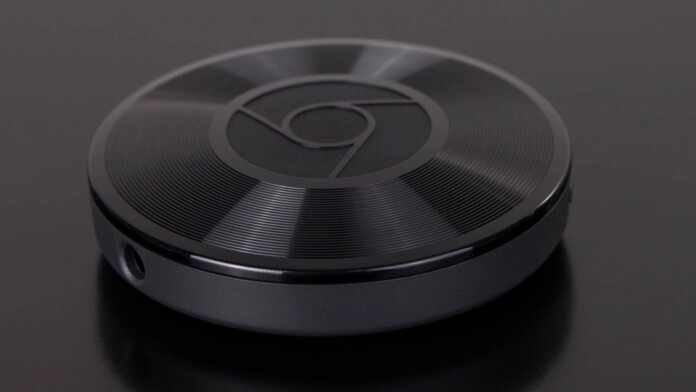 Google halted sales of its Chromecast Audio dongle on its official web store.
The product was sold for $15 as part of a stock clearance sale today.
Google will continue to offer support for the audio dongle but will not be restocking the product.
Google revealed that it is no longer going to have the Chromecast Audio device on sale. The product was released in 2015 and it could be connected to any standard speaker using a 3.5 mm audio cable and could stream audio from any Chromecast compatible app or other Chromecast devices.
The product went on sale for $15 for a short while on the official Google store which is significantly less than the original $35 price tag the Chromecast Audio was launched at. While the device is no longer available from Google's online store, you are likely to find stock at other marketplaces until stocks last.
The Chromecast Audio served as a cheap means of making your speakers "smarter." It also allowed a number of apps to stream audio at higher volume levels than what your hardware would normally permit, which is a great feature to have. The product will continue to receive support, but it will not be restocked any further.
Google revealed in an official statement "Our product portfolio continues to evolve, and now we have a variety of products for users to enjoy audio. We have therefore stopped manufacturing our Chromecast Audio products. We will continue to offer assistance for Chromecast Audio devices, so users can continue to enjoy their music, podcasts and more."
Rumors surrounding the device being discontinued first appeared when a Reddit user posted that Google Support communicated to him that the Chromecast Audio has been discontinued recently. With Android Police confirming the news, it is finally time to say goodbye to the nifty device. The product released at a time when smart speakers were not found in every home, and it allowed users who owned any kind of audio playback device to get access to some great features without spending a fortune.
What do you think about Google shutting down the Chromecast Audio dongle? Let us know in the comments below. Also, to get instant tech updates, follow TechNadu's Facebook page, and Twitter handle.