Smart speakers continue to become more popular with 32% US consumers now owning them.
At the start of the year, 28% of consumers in the US owned a smart speaker.
The findings were published by Adobe Analytics who surveyed 1000 US consumers.
Adobe Analytics published a consumer report after analyzing trends in the usage of smart speakers. The researchers conducted a survey of 1000 consumers in the United States. According to the report, 28% of consumers in the country owned a smart speaker as of January 2018, and the number has risen to 32% in just a few months. With most of the sales being concentrated during the holiday season (79% sales of smart speakers are during the holiday season), we can expect 48% consumers to own the smart devices by the end of this year.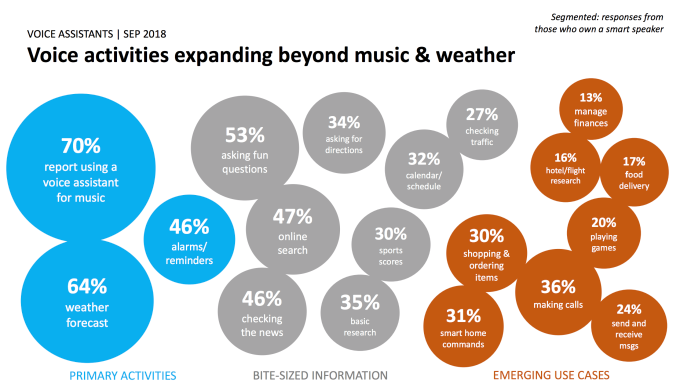 Amazon's smart speakers are the most popular, and they come with the tech giant's Alexa smart assistant that has received a number of upgrades since its release. Google has its Google Home devices which are also quite popular. Microsoft is yet to release a smart speaker but its digital assistant Cortana is lending a few of its features to Alexa, which has already gone live on Alexa devices. Apple has also delved into the market with its HomePod speaker, and we may get to see a new HomePod device later this month at the Apple conference which will showcase a slew of hardware.
There is a massive change ongoing in how people perceive these devices. Netgear and Huawei are set to release all-in-one routers which combine the capabilities of these smart devices. With the holiday season not too far away and a bunch of new smart speakers being announced, we can definitely expect an impressive increase in the number of users who own these speakers.
According to Adobe, smart speaker users mostly use their devices for music or checking the weather. Other popular activities include asking questions, doing online searches, checking the news, making calls and asking for GPS directions. With 76% smart speaker users claiming they have been using their devices regularly, they have proven to be useful for a wide range of purposes.
Do you own a smart speaker? Let us know in the comments below. Also, to get instant tech updates, follow TechNadu's Facebook page, and Twitter handle.