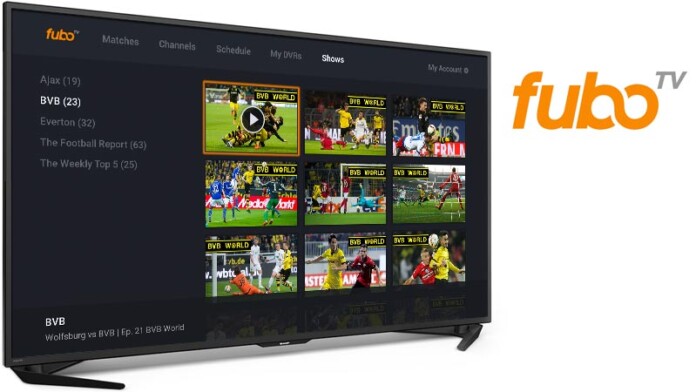 FuboTV will be streaming the FIFA World Cup 2018 Finals on June 15 for all platforms in 4K.
FuboTV comes with a seven-day free trial which you can take advantage of and watch the World Cup finals for free.
The service is available on virtually all platforms including Roku, Apple TV, Amazon Fire TV, Android, iOS, Chromecast, Nvidia Shield and of course, the browser-based web app.
FuboTV is offering a seven-day trial for its live streaming services globally. With the FIFA World Cup 2018 finals scheduled for June 15, you can sign up today and catch up on the semi-final matches as well as the grand finals for free in 4K. The service is available on practically every platform out there including Android, iOS, Chromecast, Nvidia Shield, Amazon Fire TV, Apple TV, and Roku. However, it does lack an Android TV app, but you can install a web browser for access to the streaming service.
If you have the capable hardware for 4K streaming and fast internet, you should definitely take advantage of the offering. FuboTV is one of the most sports-friendly streaming platforms, and it offers a rich pool of content. The service includes over 105 channels, and plans start at $19.99 for the Fubo basic plan for the first month and $44.99 for subsequent months. The service also offers add-on sports packages dedicated to adventure sports, cycling and international sports. You can also get access to Portuguese or Latino-only content for $19.99 and $17.99/Mo respectively.
With most streaming services hiking subscription costs, FuboTV continues to be quite cost-effective with the ability to add family members under the "Family Share" feature for just $5.99 per month. The service also allows you to record up to 30 hours of content on cloud storage. You can also set the service to record matches for up to 3 days automatically. There are no hidden fees or contracts involved with the service and you can cancel at any time, making it a great deal for those who want to see the World Cup finals.
Did you sign up for the free trial? Let us know in the comments below. Also, don't forget to subscribe to our newsletter and Follow TechNadu's Facebook page, and Twitter handle.