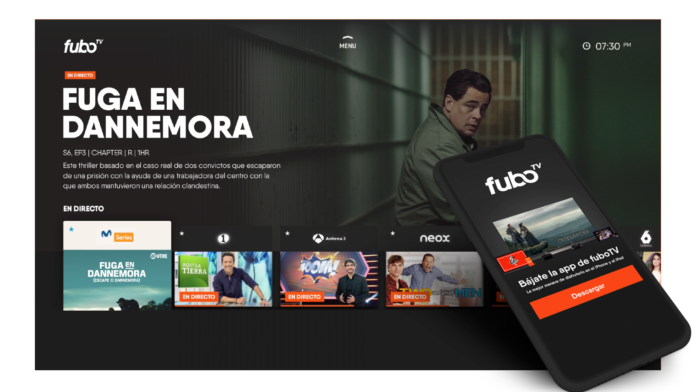 fuboTV launches in Spain.
The platform offers one bundle for 3.99€ per month.
fuboTV is crossing borders, becoming the first American live TV platform to go beyond the United States, setting up shop in Spain.
The launch of fuboTV Espana puts the platform in a good position as they try to take a leading position in the race to dominate the global pay TV landscape. According to an ABI Research, it is expected that this market will generate $295 billion in revenue by 2022.
What made the fuboTV head for Spain? Well, an October report from PwC says that this country's market is the fastest growing for pay TV, and over the top platforms are expected to boost the segment by 50% by 2022.
Why Spain?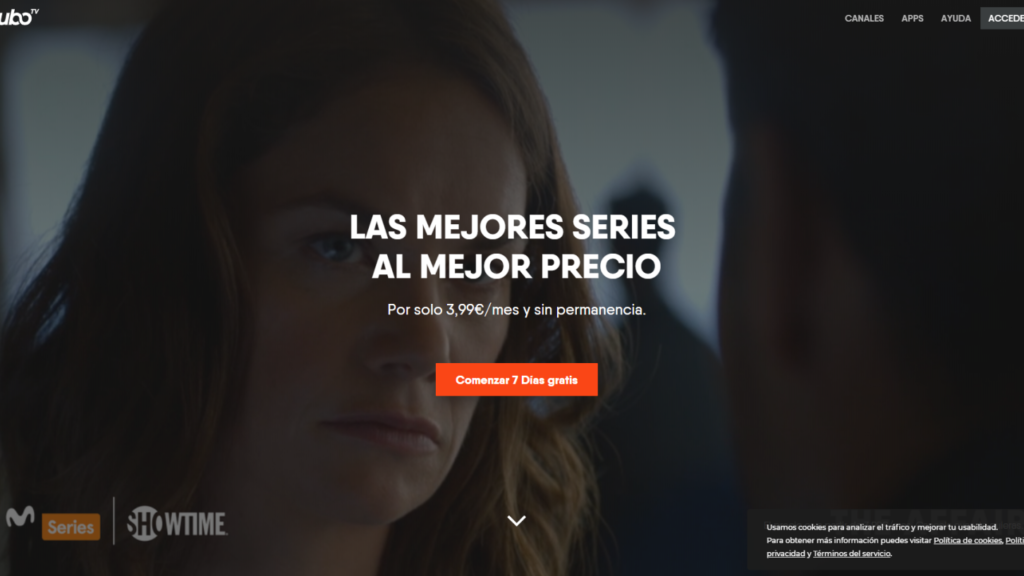 "2018 was a milestone year in fuboTV's young life, with record revenues and subscriber growth," said David Gandler, co-founder and CEO, fuboTV. "With our position in the US solid and growing at an aggressive pace, our goal is to become the number one leading vMVPD in the world. Spain is one of the fastest-growing OTT markets and a natural fit for fubo's European entry. We're excited to bring our premium viewing experience to Spain with additional markets to come in 2019."
fuboTV has some 250,000 subscribers, according to the September metrics, and it hopes to attract even more in the coming years.
What's on fuboTV Espana?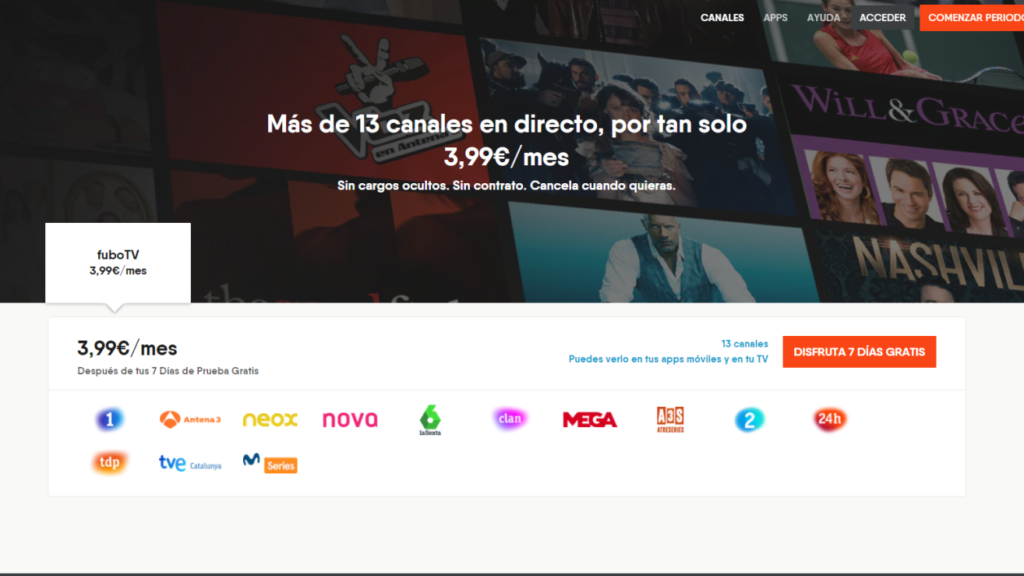 So, what can you expect from fuboTV Espana? A total of 13 Spanish-language channels are available at launch, including Movistar Series, one of the largest European entertainment channels which broadcast programming from major US TV giants like NBC, The CW, or HBO.
fuboTV Espana costs 3.99€ per month and there's a single bundle available at this moment, which includes the following 13 channels. – La 1, La 2, Antena 3, Neox, Nova, LaSexta, Clan, MEGA, A3Series, 24 horas, teledeporte, TVE Catalunya, as well as the aforementioned Movistar Series.
Subscribers get to enjoy a 7-day free trial before the subscription price is deducted from their accounts. The platform allows users to watch content on two devices at once and to record up to 30 hours of video to the Cloud DVR. This is the same as on the American platform, and you can read our fuboTV review to get all the details on that. The Spanish fuboTV app works on Android smartphones and tablets, iPhones and iPads, as well as Apple TV and Chromecast.
The recommended Internet speed is of at least 20 Mbps, but this is Europe we're talking about so that's not going to be an issue. In fact, in October, SpeedTest ranks Spain 11th in the world at broadband speeds with 101.58 Mbps download speeds, and 35th in the world at mobile Internet speeds with 33.02 Mbps.
Are you looking forward to signing up for fuboTV Espana? Let us know in the comments section below and please share the article online so others can find it too. Visit TechNadu on Facebook and Twitter.